Happy New Year's Eve, everyone!
At the end of each year, I like to spend some time reflecting back on the previous months and remembering all the little moments. I'm a big fan of goal setting, and I think the best way to figure out where you want to go is by reflecting on where you've been.
But, before I get into reflecting on my year, I just want to say that it is 1000% okay if you don't have any fond memories from 2020.
It has been a difficult, harrowing year, and just making it through is enough. Give yourself some grace and just try and take it one day at a time ♡

A Few Highlights from the Year
Looking back, there were a few moments that I'll always remember from 2020, including:
We officially got married! It was a small, cozy affair given the current state of the world, but we are planning on having a larger wedding post-COVID so that we can celebrate with everyone. Fingers crossed we can start planning that soon!

I started earning my first significant income from the blog. It's nowhere near a full-time income, but I'm so proud of the growth! I'm really excited to see what 2021 holds for The Baker's Almanac.
I got accepted in Mediavine and started making money off ads on my site. This has been one of my largest sources of revenue for my blog. I'm so grateful for that community and how much it has changed my business.
I finally broke out of the diet mentality and embraced intuitive eating. This was such a major change in my life that has improved my mental health significantly.
We visited New Orleans for the first time! We flew down there for a wedding in early 2020, and it was such a blast. Some highlights included a French Quarter walking tour and a delicious lunch at Commander's Palace.

I finally stayed at an apartment in NYC for longer than one year. Resigning our lease felt like a huge accomplishment! I have been in NYC for seven years, and I have lived in seven apartments, so staying put for a while has been a nice change of pace.
I got waaaay better at eating Korean food. And my Korean husband is very happy about it. I still haven't completely mastered spicy food, but I'm getting better at tolerating it!
I started working at my dream company. For the first time in my life, I wake up each day excited to start working. And I'm so thankful for that.
We spent lots and lots of time outside. From Central Park to hikes outside the city, we spent our weekends getting lots of fresh air and trying to make the most of the year.

What I Learned in 2020
While it has been a year filled with challenges, it has also been a year of growth for me. Along the way, here are a few lessons I've learned:
Focus on releasing what is beyond your control. For the longest time, I have overanalyzed and stressed over every. single. little. detail. When I find myself acting like this, I remind myself to focus on what I can control instead of what I can't.
To change, you have to do something that you've never done before. Growth happens outside of your comfort zone, and I have to routinely remind myself to embrace that fear.
Don't worry about something before starting. Instead of worrying about the possibility of what something might be like, I've been trying to just go into it with zero preconceptions.
Some movement is better than none. I used to always get down on myself if I wasn't working out as much as usual. This year, I've really tried to focus on just getting some movement in whenever I can without the added pressure.
Caring what other people think about me doesn't serve me. As the world's biggest people pleaser, this is a lesson that I constantly have to learn over and over again. But it's such an important one!
Top Recipes of 2020
It has been a year filled with delicious food here on The Baker's Almanac! Here were some of the top recipes from the year:
Homemade Strawberry Jam — I've been making this jam on repeat the entire year.
Earl Grey and Lemon Loaf Cake — Moist and delicious cake bursting with flavor. Perfect for dessert OR breakfast.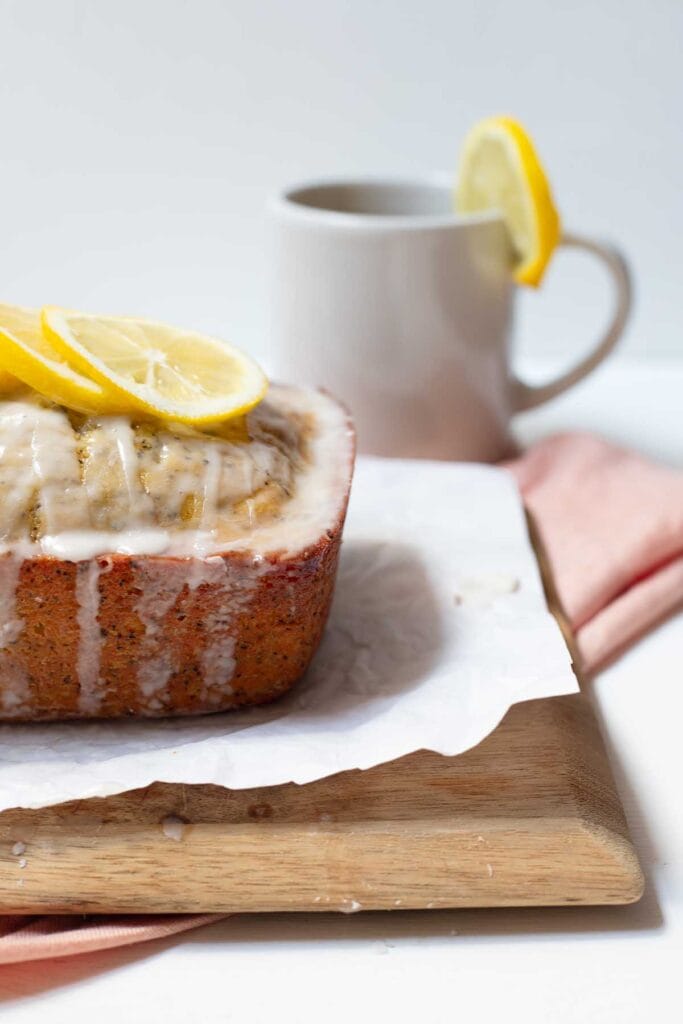 Earl Grey Macarons — Yet another ode to my love for all things earl grey.
Homemade Strawberry Pop Tarts — A grown-up version of my favorite snack as a kid.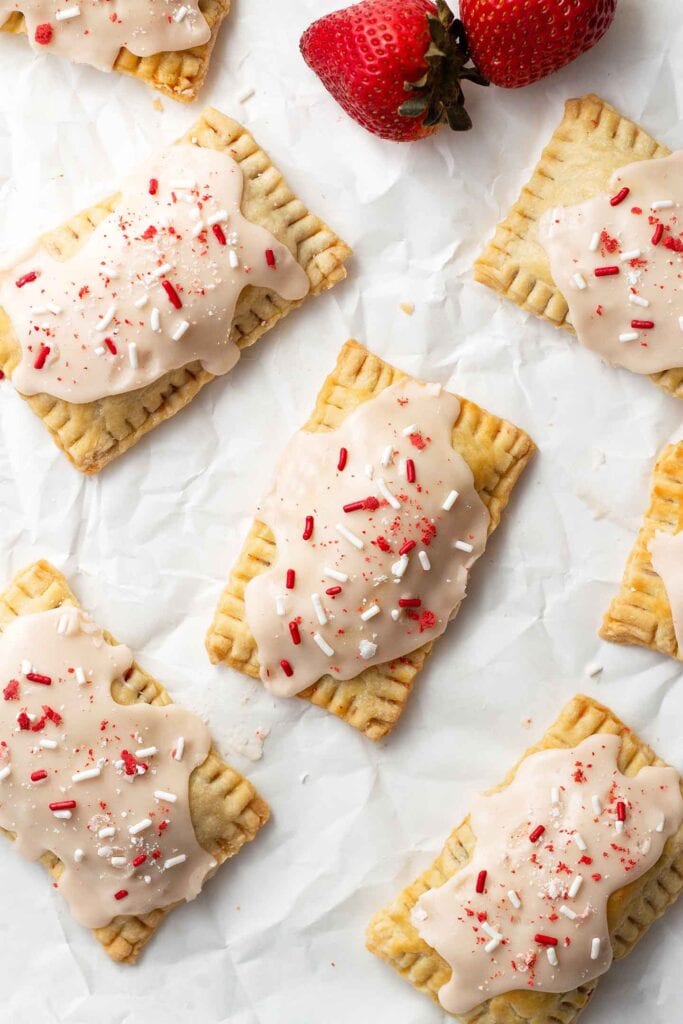 Carrot Cake Scones — A unique spin on the classic dessert.
Beef Fried Rice — This is my husband's staple recipe that we make every few weeks. So easy and delicious!
Pumpkin Cream Cold Brew — A homemade version of my favorite Starbucks drink. Your wallet will thank you!

My 2020 in Numbers
35 – the number of recipes I published on The Baker's Almanac
1,372 – the number of Zoom calls I was on (at least it felt like it)
3 – the number of different jobs I worked this year
208 – the number of countries that visited my blog throughout the year
Here's to 2021!
Thank you so much to everyone who has followed along for the journey this year—I'm so grateful for every single one of you.
I'm sending you all lots of love as we head into the new year! I hope 2021 brings a lot more joy and happiness to us all ♡