This post may contain affiliate links. Please read my disclosure policy for more details.
When I started blogging, I felt a little overwhelmed. Okay—I felt very overwhelmed.
I had this vision of what I wanted The Baker's Almanac to be, but I had no idea how to get there. I spent hours and hours scouring through tons of food blogs, looking for inspiration. I starting implementing habits and products they were using, and I slowly found success over time.
Because of that, I wanted to share everything that I personally use for The Baker's Almanac from WordPress plugins to photography tools. I hope that you can use this page as a resource in growing your blog or business!
---
Essential Tools

Food Blogger Pro — Out of everything, I think joining FBP was the best decision I ever made when it came to my blog. I started off by listening to the Food Blogger Pro podcast in all my spare time, and I quickly became obsessed. As soon as enrollment opened, I jumped on the chance to join the FBP community. I spent hours and hours going through their 300+ informational videos, and I loved reading through the threads on the forums. Honestly, it is just nice to feel like I'm not alone in this blogging world, and FBP exposed me to lots of people who understood what I was going through. I can't recommend joining this community more!
---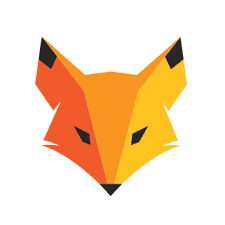 Nutrifox — In my opinion, this is essential for food bloggers making recipes. With Nutrifox, you can easily import a recipe, and it gives you all the nutritional information about it within seconds. I then easily embed this nutritional information into my recipe, and readers can see it when reading the blog post. I love being able to provide this kind of valuable information to my readers, and Nutrifox offers the best solution I have seen.
---

CoSchedule — One of my favorite tools that I use for The Baker's Almanac! CoSchedule syncs seamlessly with WordPress, and it provides both a marketing and editorial calendar for you to use. It lets me see what I need to be working on over the next few weeks, which keeps me on schedule. I also love using CoSchedule to plan out my social media posts and see how frequently I'm posting to Instagram, Facebook, etc.
---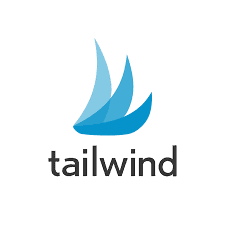 Tailwind — When it comes to food blogging, Pinterest is the place to be. I've done a lot of research about Pinterest, and it seems that the experts generally agree you should be pinning new content at least 10-15 times per day. But who has time to do that all day, every day? To keep on top of Pinterest, I love using Tailwind. It's a Pinterest scheduling app, and it lets you decide how often you want to pin, which makes life that much easier!
---

MailChimp — Currently, MailChimp is the email marketing software that I use to send blog updates via email. There are lots of email marketing options out there, but I like MailChimp because they offer a free option! As The Baker's Almanac grows, I will have to eventually move to a paid option, but this is a great place to start. They also offer great customer support and customizable options for email templates.
---

Google Analytics — One of the first places to start if you are building your blog. Google Analytics lets you track your website traffic and stats, and it's completely free to use. They also have an app, and I love to check up on my stats on my phone from time-to-time!
---
Food Photography and Video Tools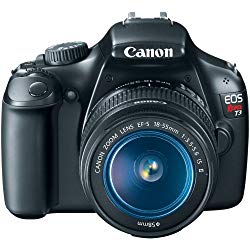 Canon EOS Rebel T3 — This is the first (and only) DSLR I have ever owned. I actually got this camera in 2013, and I'm still using it today! It's a great starter camera, and it's pretty affordable in terms of functionality. I have been slowly learning how to use the manual settings, and I am planning to eventually upgrade to a better camera. But, if you are just getting going with food photography, I think this is a great place to start.
---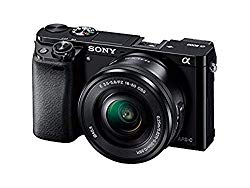 Sony Alpha a6000 Mirrorless Digital Camera — Currently, this is the camera I use to shoot all my videos for The Baker's Almanac. I have had this camera for a few years, and it's really user-friendly. Eventually, I would love to upgrade to another camera with a flip screen, but this one does the job for an affordable price! It also has a great battery life, and it's really easy to carry around when I'm on the go.
---

Adobe CC — My go-to for editing software. I use Lightroom to edit my photos, Premiere Pro to edit my videos, and Photoshop for various purposes. They offer a monthly subscription for all of their products, and it's a really affordable option! I also love using the Lightroom app on my phone when I'm on the go and editing photos for Instagram. There is a bit of a learning curve when it comes to any of these programs, but I recommend just watching Youtube videos online if you're doing it on a budget like me.
---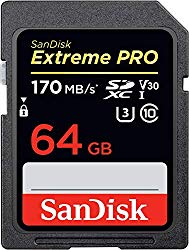 SanDisk 64GB Extreme SD Memory Card — Everyone talks about how essential good cameras and equipment are for food blogging, but good memory cards are where it's at. RAW files and video clips take up so much space, and you need a good memory card like this to hold it all. I always like to have a backup memory card on hand if I run out of space. Nothing is worse than going to shoot a recipe and realizing I can't do it because my memory card is full!
---
WordPress Plugins
Tasty Recipes — Hands down the best recipe plugin I've found (and I've tried a few). This plugin is made by the same team behind Food Blogger Pro, Pinch of Yum, etc., so I guess you can say I trust them with my whole blog! I love this recipe plugin because it is completely optimized for Google and SEO. When I am writing and posting recipes, I know they will appear in search results, which is one of my ultimate goals!