Here's to the first monthly recap of 2020! While I love sharing recipes and baking tips for you all, I also love to connect with you on a personal level. These monthly recap posts are some of my favorite to write, and I love hearing what you have been up to over the month as well.
A quick note before we get into it: this post contains referral links for products I love and use myself. The Baker's Almanac earns a small commission on these links at no cost to you, and the links will always be marked with an asterisk.
Planning
For some fun trips this year! Kyle and I are going to New Orleans for the first time in March for a wedding, and we recently booked our flights and hotel. If you have any recommendations for New Orleans, please send them my way—right now our list pretty much only has Café du Monde and beignets.
I am also getting excited to start Frugal February for the first time. I have never tried Frugal February before, but I'm excited to see how much money I can save. If you're not familiar with the challenge, stay tuned for a post coming later this week all about it.
For the past few months, Kyle and I have gotten into a great routine of planning out our meals for the week. For the longest time, I would haphazardly write grocery lists and buy whatever I wanted at the grocery store each week. Now, after we decide what we're making, I write down exactly what we need to buy. We don't stick to our meal plan 100% of the time, but it really helps us save money and plan more effectively!
Also, if you're into organizational apps like me, I highly recommend the app Things. I use this app to store my grocery list, errands I need to run, books I'd like to read, etc. I have it on both my iPhone and Mac, and it syncs everything seamlessly. It's a bit pricier than other organizational apps, but it has been a game-changer for me.
Pretty New York City views earlier this month
Learning
This month, I have really been focusing on improving my food photography. I had been thinking of enrolling in Foodtography School for several months now, but I finally took the plunge after Christmas. This course walks you through all the important components of food photography such as lighting, composition, and color. It also has sections on social media and branding, which are absolutely crucial to think about when it comes to food blogs.
It felt a bit daunting to sign up for this course because of the price, but I'm honestly viewing it as an investment for myself and my business. One of my goals in life is to never stop learning, both personally and professionally, and courses like this really help me stay focused on that goal.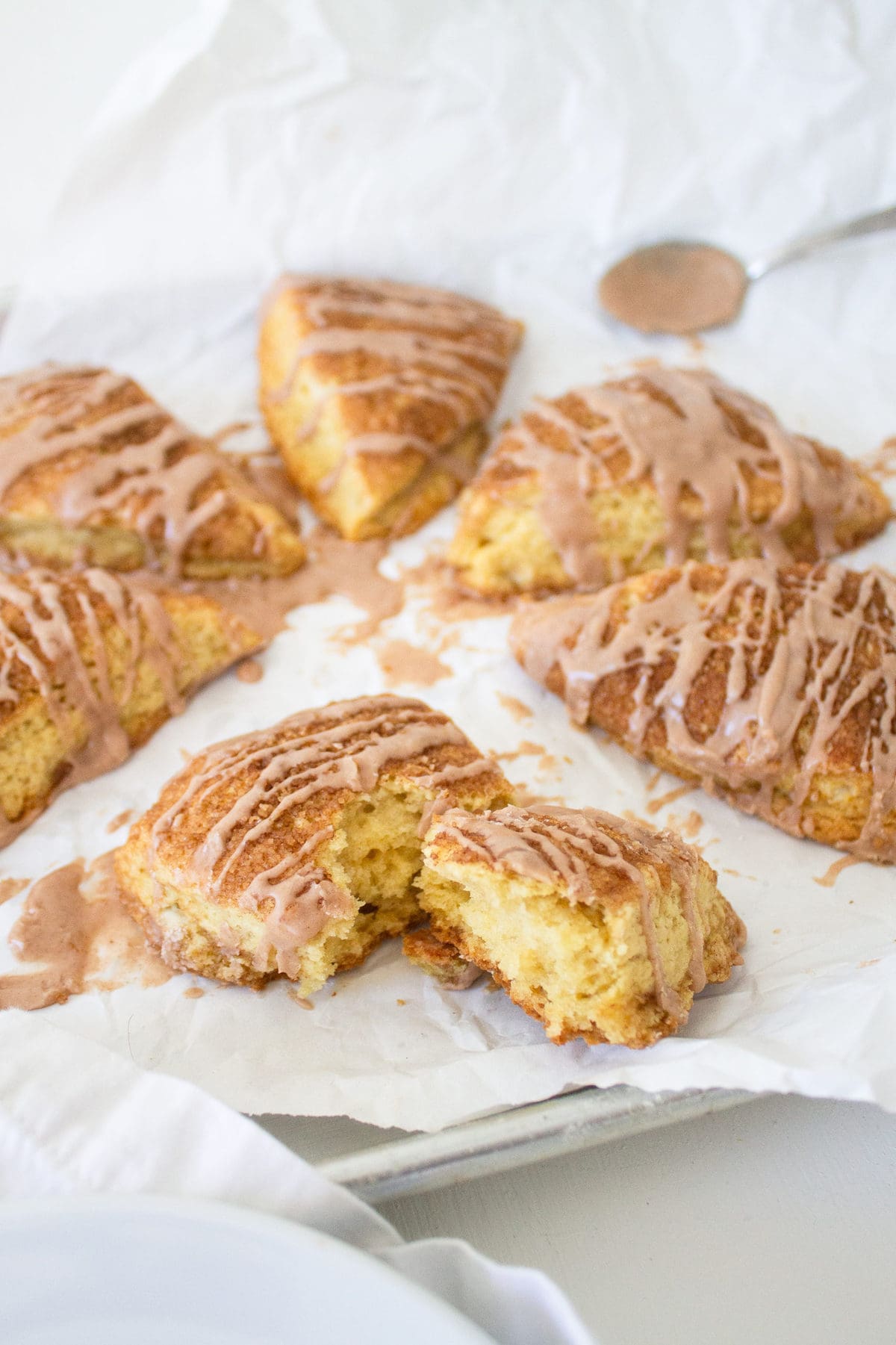 One of my favorite photos that I've taken recently!
Watching
Now that the Oscar best picture nominees have been announced, I have been trying to watch as many of the films as possible before February 9th. Here's how far I've gotten so far:
1917
Once Upon a Time in Hollywood
Ford v Ferrari 
Joker
Parasite
The Irishman
Little Women
Jojo Rabbit
Marriage Story
This upcoming week, I'm planning on watching Once Upon a Time in Hollywood, Marriage Story, and Joker. I'm not sure if I'll get through all the movies before the Oscars, but it's a fun challenge nonetheless.
While I absolutely loved Parasite, I think Little Women is personally my favorite movie from last year. I absolutely fell in love with the characters, and I didn't want the movie to end. After watching the movie, I picked up the most gorgeous copy* of the book, and I found it really hard to say goodbye to the March sisters.
Not going to lie—I've watched this trailer like ten times.
Doing
At the beginning of each year, I like to go through my belongings and minimize what I own. For the past few years, I have been using the 30 Days to Minimalism guide from Pick Up Limes, and I really love it! It basically outlines one section of your home to declutter each day, and it's a fun challenge to do. I haven't strictly been following it day-to-day, but I am almost through the entire challenge.
Since reading Getting Things Done* by David Allen, I have been doing a weekly reset each week, and it's been so helpful to keep me organized. During my weekly reset, I process all my mail, clean my apartment, plan out my calendar, and more. Here's everything that I currently include in my weekly reset:
If you are interested in implementing a weekly reset routine, I also highly recommend checking out muchelleb's video about it—it was such an inspiration for me!
Working
Y'know, as in the working out variety. I know it's kind of cliché to implement a new workout routine at the start of the year, but I have really been loving exercising this month.
During the week, I usually go running two or three times, and I go to the gym with Kyle on the weekends to lift weights. I signed up for a half marathon in April, so it's nice to have that to train for!
For the most part, I have been trying to work out 4-5x each week, and I've been sticking with it since the start of the year. Personally, I like to take it day-by-day, and if I feel too worn out or sore, I skip my workout for the day. I have really struggled to listen to my body in the past, so it's been uplifting to get more flexible with this over time.
Loving
Skiing, going to the movies, rewatching The Office, film soundtracks, new books, catching the sunrise, reflecting, trivia, snow flurries, new planners, Korean food, and long runs.
Check out the latest recipes and articles this month: 
Now over to you: what have you been up to this month? Let me know in the comments below!