Hi friends ♡
It feels like it's been an eternity since I shared my last monthly recap post. So much has changed in the world lately because of COVID-19, and I hope you all are staying safe at home. Kyle and I have both been working remotely for the past few weeks, and we have only been venturing outside for groceries or exercise.
Personally, I have found comfort in continuing on with some of my own routines during this time. Each month, these recap posts are some of my favorite posts to write, and I wanted to let you know what I have found helpful during this time.
A quick note before we get into it: this post contains referral links for products I love and use myself. The Baker's Almanac earns a small commission on these links at no cost to you, and the links will always be marked with an asterisk.
Feeling
Honestly, I've been feeling a bit all over the place. We are in uncharted territory right now with the coronavirus, and it has definitely been fueling my anxiety.
Most mornings, I wake up and immediately search online for news related to New York City. Living in such a highly-affected area has been stressful, and I'm trying not to let my thoughts spiral out of control. Kyle and I have both been fortunate enough to work entirely from home during this time, so it has been good to keep our normal Monday-Friday routine as much as possible.
Many of my friends in the restaurant industry are out of jobs and struggling to pay rent. Other people—health care professionals, grocery store workers, and so many others—are at the front lines during this crisis, and they don't have the ability to stay home. I urge everyone to take this as seriously as possible, and we will get through it together.
And, when all else fails, just jump on as many video calls with your friends and family as possible. Nothing has made me happier recently than seeing my three-year-old nephew use filters better than I can.
Eating
Since we've been at home so much, Kyle and I have been making the most of it by cooking delicious meals. Granted, he does most of the cooking, but I've definitely been enjoying the benefits of it!
In an effort to go out as little as possible, we have also been trying to eat our way through all our food before going grocery shopping. It has forced us to get inventive with our meals, but it has definitely been fun.
Here are some meals that we've been loving lately: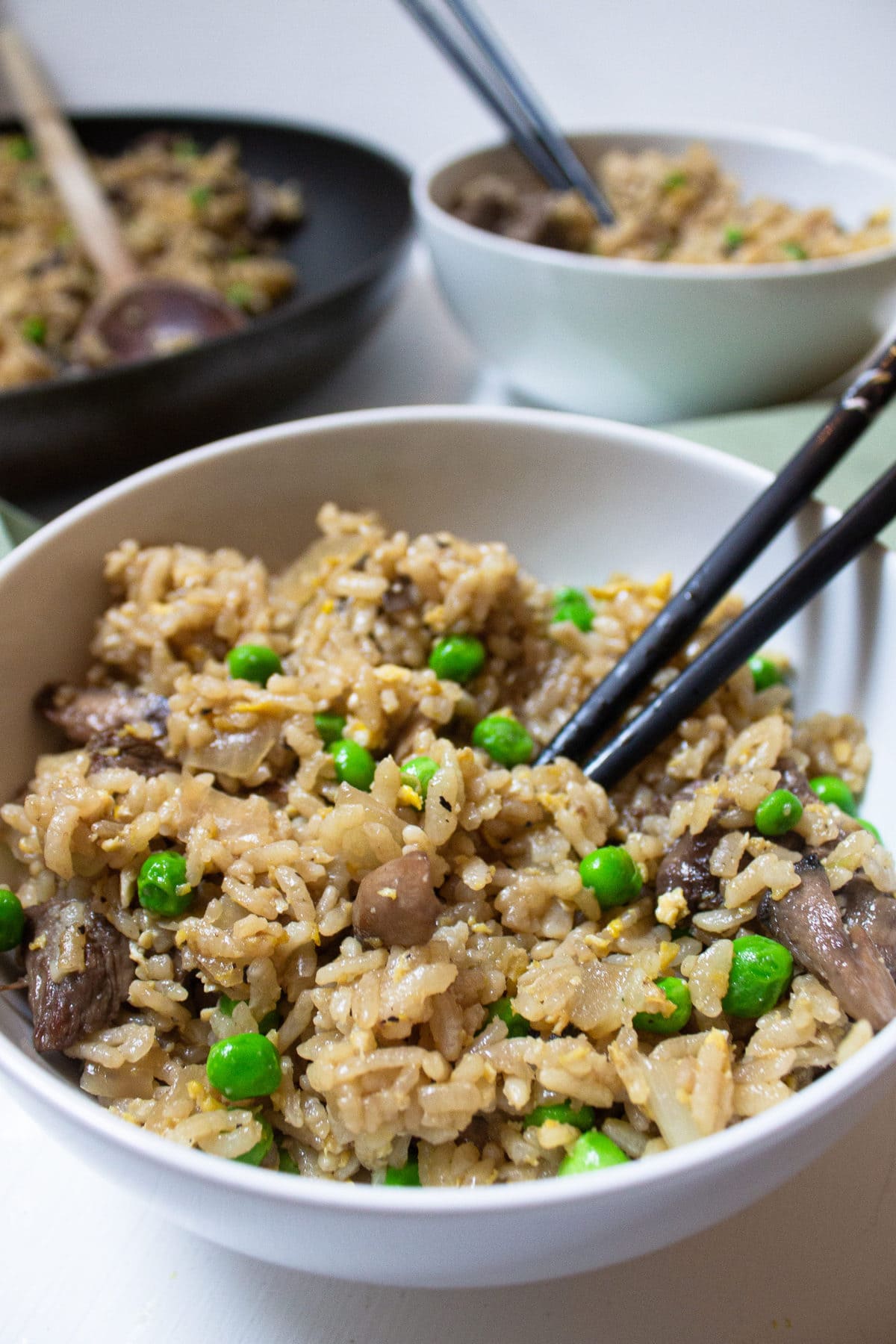 Exercising
With everything going on at the moment, exercise has honestly been keeping me sane. I made a personal pledge to hit 10,000 steps each day, and I've been hitting that goal pretty consistently! At the moment, we are still able to go outside for exercise in NYC, but I am always careful to keep my distance from others.
Personally, I find that running helps clear my head when I start to feel more anxious. Most days, I go for a run in Central Park after I finish work, and it really helps me unwind. I had signed up for a half marathon on April 19th, but it has now been cancelled. Regardless, I think I might try running it on my own anyways! I'll keep you all posted on how that goes.
When I'm out walking or running, I really love listening to podcasts to help the time pass by faster. These have been some of my favorite podcasts lately:
Reading
So far, 2020 has been the year that I've gone back to reading books purely for fun. And I love it.
For the past few years, I have been focusing on reading more self-help and business books. However, I have been feeling a bit burnt out by these types of books lately, so I recently switched to reading more fiction and romance novels.
Here are some books I devoured this month:
Loving
Spring cleaning, iced coffee with oat milk, spring blossoms, YouTube videos, long runs, saving money, not wearing makeup for days on end, warmer temperatures, and snuggly kittens.
Check out the latest recipes and articles this month: 
I'm sending a huge virtual hug out to all of you ♡ Stay safe and healthy!