It's hard to believe that we have officially made it to 2020.
This past year—scratch that, this entire decade—has gone by so quickly. In this past decade, I've graduated high school, finished college, began my career, switched careers, and started The Baker's Almanac. And looking ahead, I'm very excited to see what the next decade has in store.
Personally, I'm not the biggest fan of the traditional New Year's resolutions. You know what kind of resolutions I'm talking about—the goals of losing those last ten pounds, making lots of new friends, or saving more money. I feel like a lot of people start off strong, working towards their resolutions for the first few weeks, but then their ambition fizzles out by the end of January.
Instead, I like to set intentions for the year ahead. I consider myself to be a pretty goal-oriented person, and I like to challenge myself in various aspects of my life to meet my goals. As the new year rolls around, I like to center my goals around a particular intention word for that year. That way, I can repeat that word to myself when I'm feeling lost and reorient myself towards my goals.
For 2019, I chose courage as my intention word. At the end of 2018, I had just graduated from pastry school and given my notice for my full-time job. I knew 2019 would be a challenging year that would put me outside of my comfort zone in so many ways. Given that, I wanted to remind myself to rise up and have the courage to face the unknown. Because, when it comes down to it, growth happens outside your comfort zone, and I always aim to be constantly growing and improving.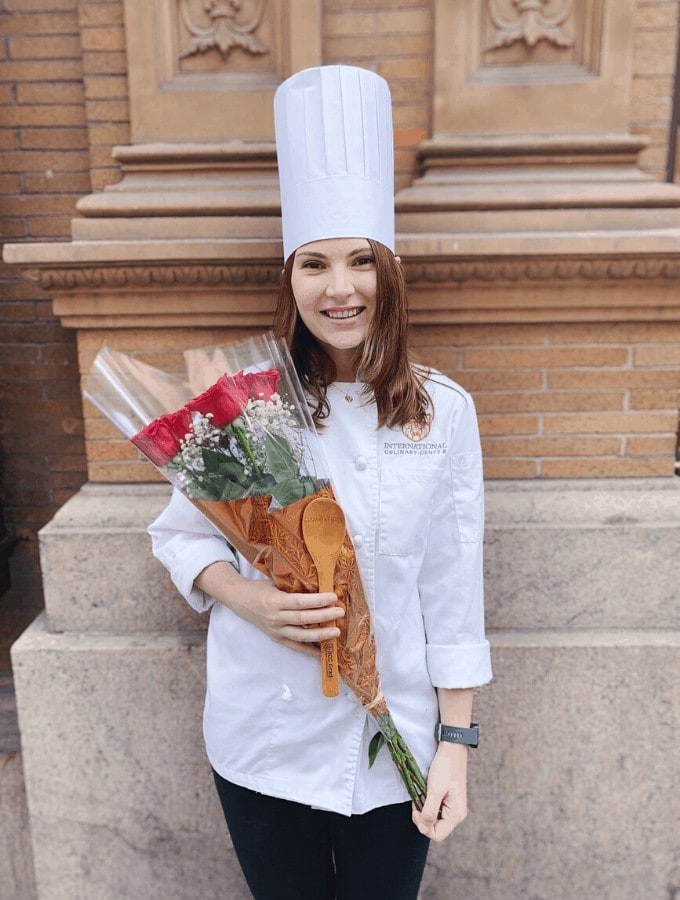 Looking back on 2019, here are just a few ways I practiced courage:
I took the plunge and pressed publish on my very first blog post. I had been toying with the idea of starting a blog for a few years, but I felt paralyzed by fear. What did I have to share about baking? How in the world was I qualified to write recipes? I pushed those fears aside and went forward into the unknown, starting with this post.
I left my office job and started working in a restaurant. Showing up on that first day and plating desserts for 300+ people was one of the scariest moments of my life. But now, almost a year later, I rarely have any fear when it comes to my job. I'm proud of myself for how far I have come, and I'm grateful I had the courage to take this step.
I went ziplining! Alright, this one isn't as quite as deep as the others, but I'm still so proud of myself for doing this. During our vacation in Costa Rica in February, Kyle really wanted to go ziplining, and I begrudgingly agreed. For my entire life, I have been terrified of heights—roller coasters still terrify me a little bit, and I hate getting close to the window in really tall buildings. With ziplining, I felt like I was going to be sick beforehand, but it ended up being so fun! I am really glad I faced my fears and gave it a try.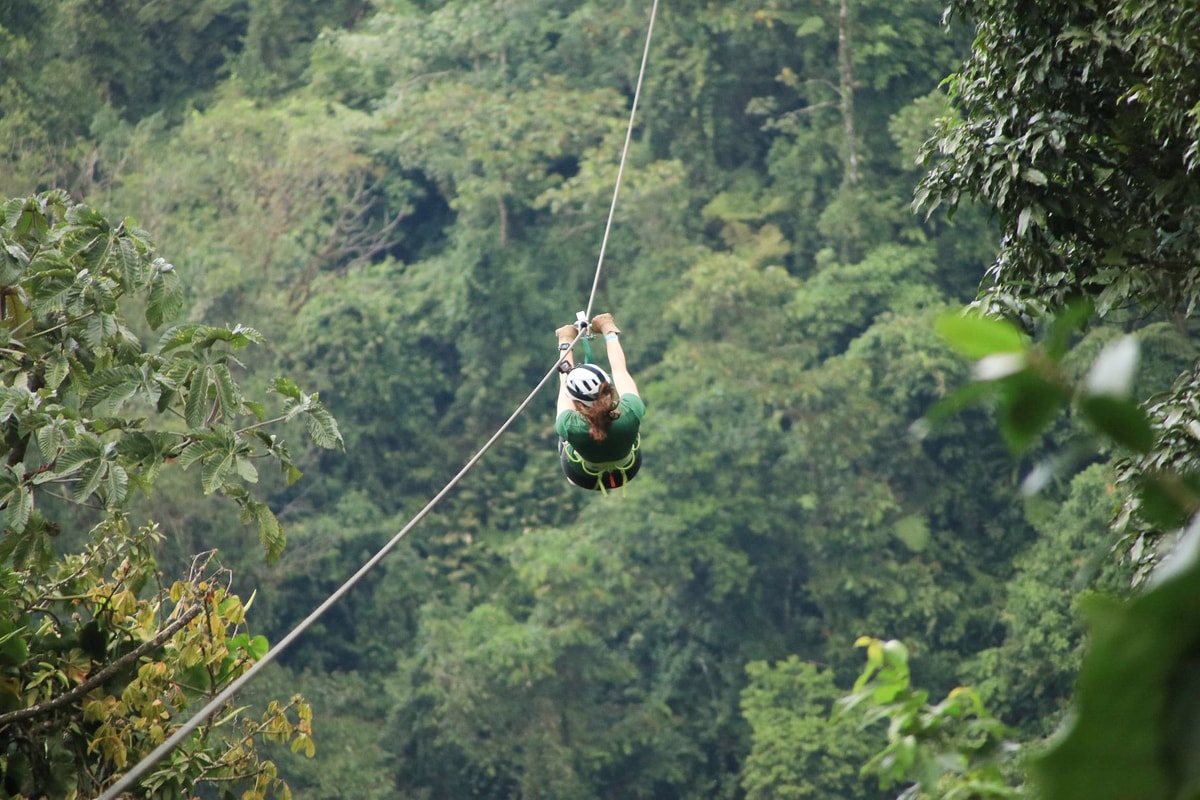 My Intention Word for 2020
These past few weeks, I have been thinking over what I want my intention word to be for 2020. Though I have gone back and forth on a few ideas, I keep settling back on one word: vulnerable.
For my entire life, I have always put so much stock in what other people think. I constantly worry how everyone will perceive my actions, how they will judge my life choices, and more. But, in the end, it honestly doesn't matter. I'm living my own life, and most people cannot truly understand the journey I'm going on. Because of that, why does it matter what they think about my choices?
In another way, I really want to work on being more vulnerable and open in my relationships. I feel like I have a tendency to put up walls and not share everything with my friends and family, and I want to work on tearing down those walls. I truly feel like relationships get stronger when we share our struggles and hardships with each other, and I want to get better about doing this going forward.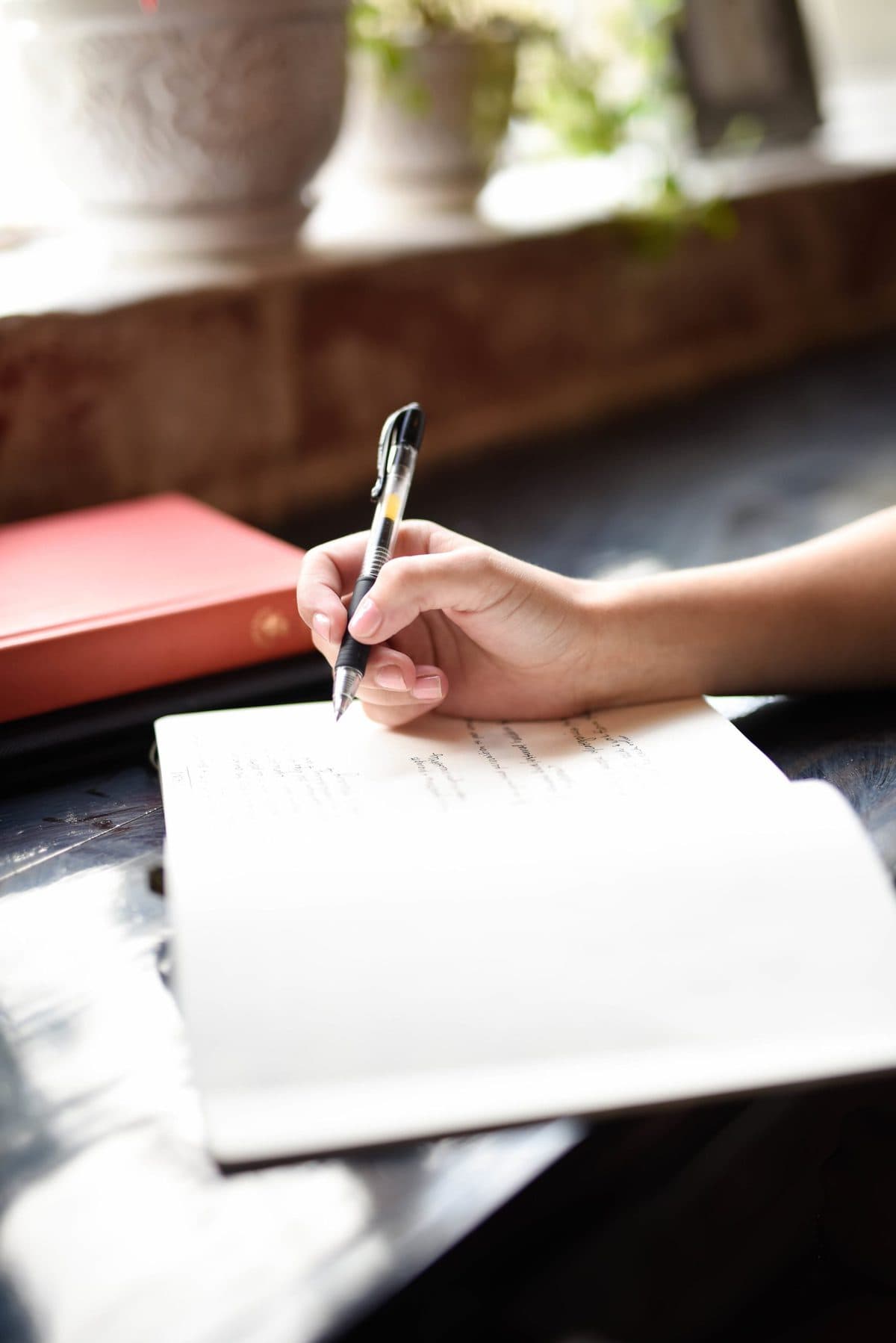 (Image Credit: Hannah Olinger)
Practicing Vulnerability
The best part about intention words is that you don't really know initially how they will unfold in your life. By setting 'vulnerable' as my intention word and reminding myself about it each day, I make sure I stay focused on it. That way, it will influence all my actions, sometimes without me even realizing.
As of right now, here are a few ways I aim to practice more vulnerability in 2020:
Make decisions that are right for me, and stop caring what everyone else thinks. Looking ahead, I know 2020 is going to come with a lot of changes, and I'm honestly pretty nervous for them. But you know what? Right now I'm most scared about what everyone is going to think. Moving forward, I want to actively work on battling those fears and do what feels best for me.
Have more open, honest, and deep conversations. When spending time with my friends and family, I want to focus on meaningful conversations rather than small talk. I want to open up and share my struggles with everyone, and I want to help my friends battle their fears as well.
Stand up for myself in all situations. I will be the first to admit that I am a people pleaser. I hate confrontations and fighting, and I will do anything to avoid a disagreement. That being said, I often find myself sitting back and not speaking out for myself in both personal and professional matters. Moving into 2020, I am going to actively work on standing up for myself and voicing my needs to others. Because if I don't, then who will?
If you are interested in vulnerability like me, I highly recommend watching the following video — it really changed my perspective on the topic:
And so these folks had, very simply, the courage to be imperfect. They had the compassion to be kind to themselves first and then to others because, as it turns out, we can't practice compassion with other people if we can't treat ourselves kindly. And the last was they had connection, and—this was the hard part—as a result of authenticity. They were willing to let go of who they thought they should be in order to be who they were, which you have to absolutely do that for connection. The other thing that they had in common was this: they fully embraced vulnerability. They believed that what made them vulnerable made them beautiful.
What Are Your Intentions for 2020?
Do you set intention words like me? If not, what are some of your goals or resolutions for 2020? Let me know in the comments below!
You Might Also Like These Posts: