This post may contain affiliate links. Please read my disclosure policy for more details.
When it comes to baking and blogging, there are some essentials that I would recommend having on hand. It's great to stock up your kitchen with high-quality items so that you never have to run out to the store when making a recipe!
Disclaimer: Please note that some of the links below are affiliate links and I will earn a commission if you purchase through those links. I personally use all of the products listed below and recommend them because they are companies that I trust with my business.
---
Kitchen Essentials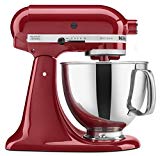 KitchenAid Mixer — If you are looking to really get into baking, this would be my #1 recommendation for a starting investment. Having a stand mixer like this lets you do so much, and it also saves you a lot of time! These mixers are a bit pricey, but they are so durable. I have personally had mine for over two years, and I think it will last me for several more years to come.
---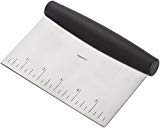 Bench Scraper — In my opinion, a good bench scraper is one of the most important essentials for baking. You can use it a variety of different ways—cut dough in half, scrape food scraps off the counter, or cut butter into small pieces. This version is super affordable, and I love how it also has inch measurement marks along the bottom.
---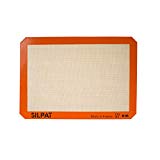 Silicone Baking Mat — Silicone baking mats (silpats) are crucial for many different recipes, and I recommend having a good one on hand. Instead of using parchment paper or nonstick cooking spray, you can place a silpat on a sheet tray to immediately make it a nonstick surface. Silpats are great to use when making macarons, choux pastry, and more.
---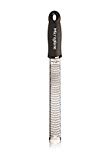 Microplane — A good microplane is great to have for both sweet and savory recipes. Back in the day, I remember trying to zest a lemon without one and failing horrendously. Microplanes are really useful for not only zesting citrus, but also grating cheese and items like ginger. Just get one, and you will thank yourself later!
---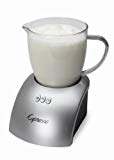 Milk Frother — I use this milk frother almost every day! It is great for making cappuccinos or lattes, and I personally love to use it for my Oat Milk Matcha Latte recipe. Unlike some handheld frothers, this particular version also functions completely on its own, which I love.
---
Ingredient Essentials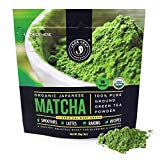 Matcha Powder — I have tried so many different matcha powders, and this one is by far my favorite. I always have some of it in my freezer (this helps it stay fresh longer), and I love to use it in my Oat Milk Matcha Lattes. I also love having matcha on hand for my baking, and I think it brings such a unique flavor to so many baked goods. The possibilities are endless!
---
Photography and Filming Essentials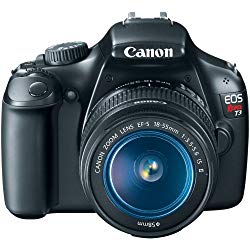 Canon EOS Rebel T3 — This is the first (and only) DSLR I have ever owned. I actually got this camera in 2013, and I'm still using it today! It's a great starter camera, and it's pretty affordable in terms of the functionality. I have been slowly learning how to use the manual settings, and I am planning to eventually upgrade to a better camera. But, if you are just getting going with food photography, I think this is a great place to start.
---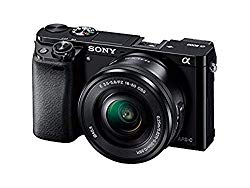 Sony Alpha a6000 Mirrorless Digital Camera — Currently, this is the camera I use to shoot all my videos for The Baker's Almanac. I have had this camera for a few years, and it's really user-friendly. Eventually, I would love to upgrade to another camera with a flip screen, but this one does the job for an affordable price! It also has a great battery life, and it's really easy to carry around when I'm on the go.
---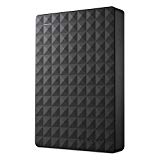 External Hard Drive — Photos and videos take up so much space, and it's essential to have an external hard drive to store them all. I personally love this 4TB hard drive, and I use it to back up all my files for The Baker's Almanac. For the amount of space it provides, I think the price is really affordable!
---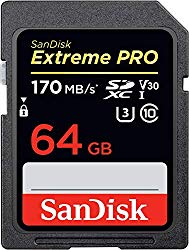 SanDisk 64GB Extreme SD Memory Card — Everyone talks about how essential good cameras and equipment are for food blogging, but good memory cards are where it's at. RAW files and video clips take up so much space, and you need a good memory card like this to hold it all. I always like to have a backup memory card on hand if I run out of space. Nothing is worse than going to shoot a recipe and realizing I can't do it because my memory card is full!