Looking for some unique gift ideas this holiday season? This list of holiday gifts for bakers should give you some inspiration!
If you're anything like me, you look forward to December all year. It's just the most wonderful time of the year, right?
And while I love receiving presents from my friends and family, there's nothing quite like picking out the perfect gift for your loved ones.
If you have a baking lover in your life, here are some gifts that might bring them joy this holiday season!
---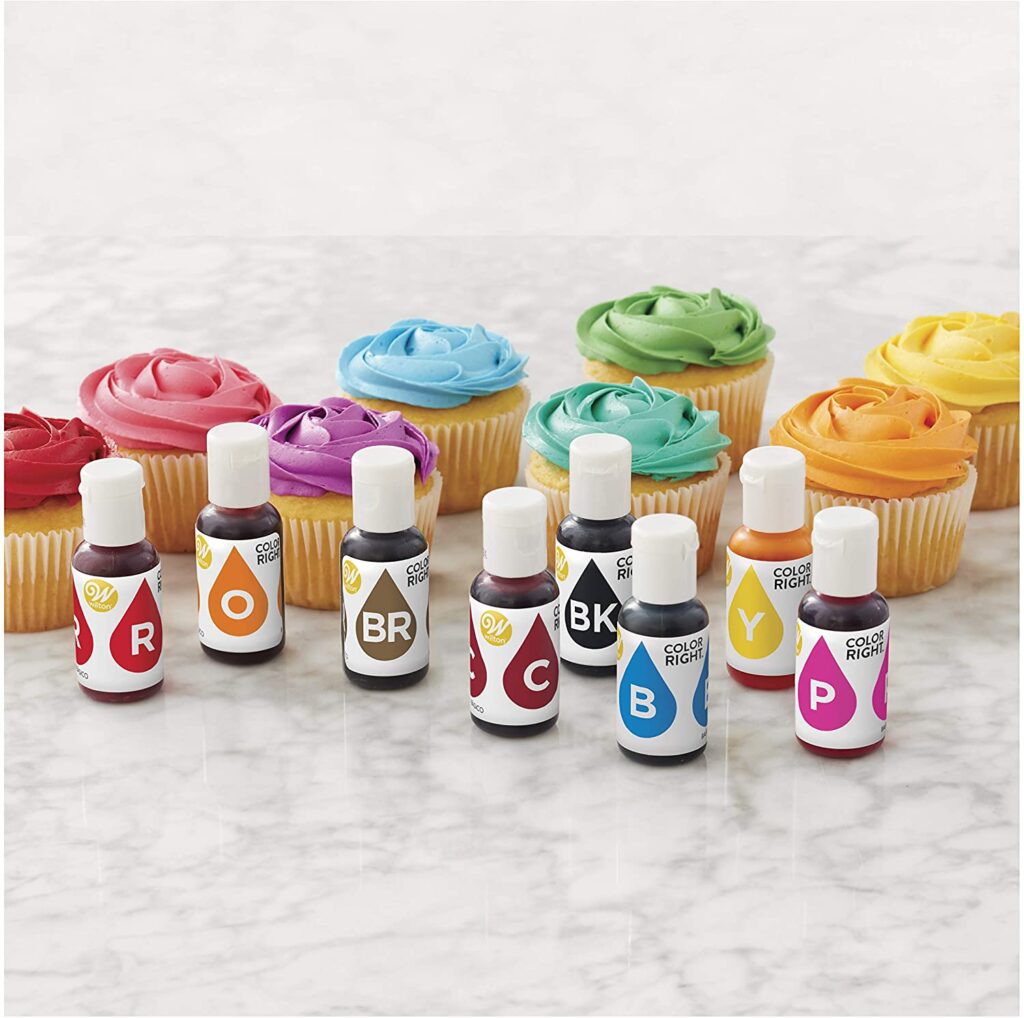 Food Coloring Set
I've been using this Wilton food coloring set for a few years now, and it's my favorite. They even have a color chart online that you can use as a guide to get the perfect color!
---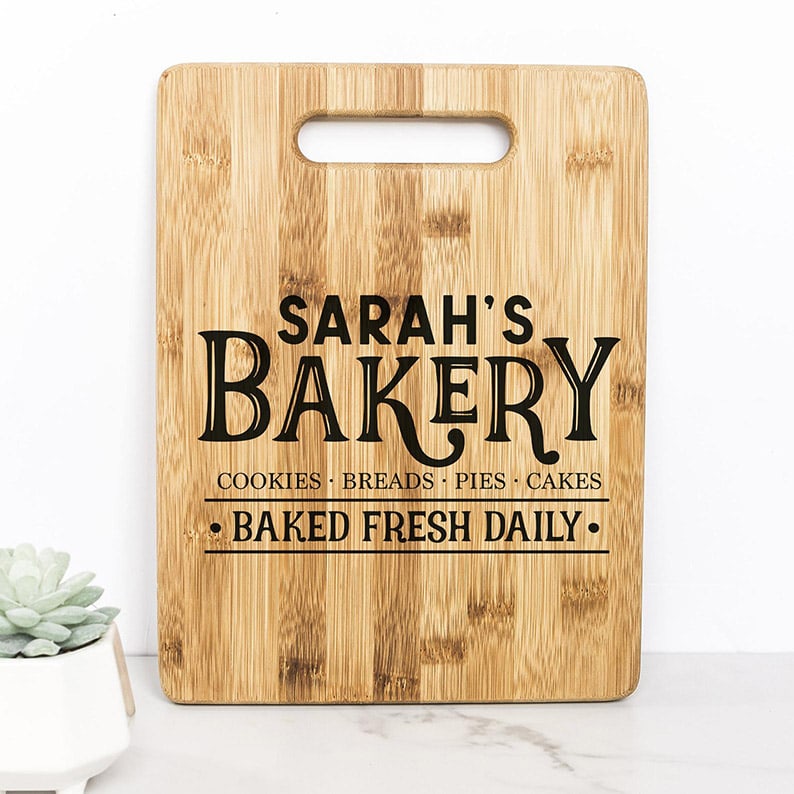 Custom Cutting Board
How lovely would this be as a gift? I absolutely love the color of the wood. You can personalize the cutting board with any name, and it would be an amazing addition to any baker's kitchen.
---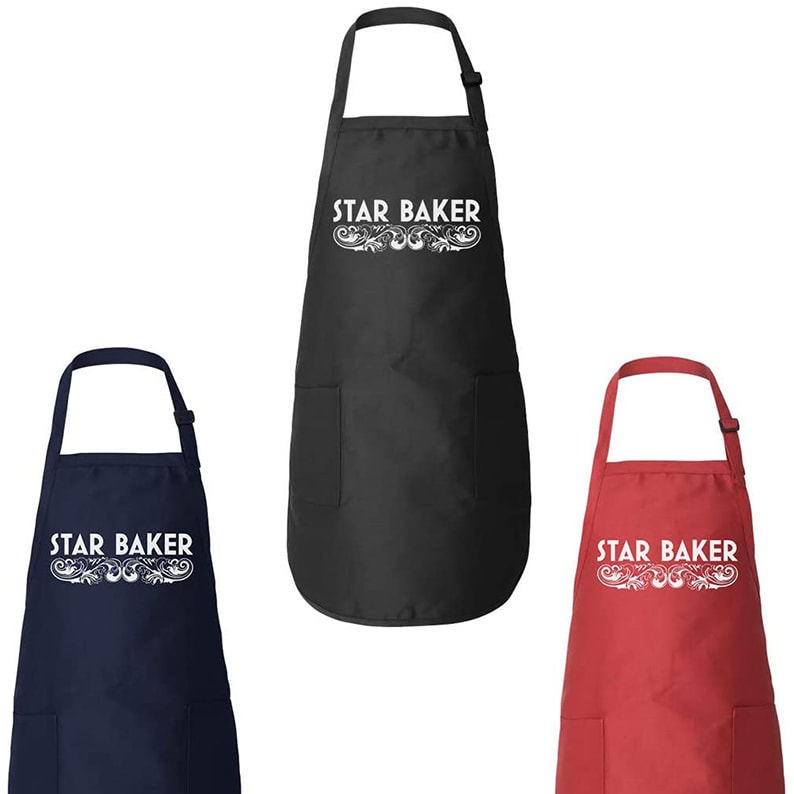 Star Baker Apron
If you're anything like me, you've binge-watched every season of The Great British Bake Off. And who hasn't dreamed about being star baker? This would be such a fun apron to wear in the kitchen!
---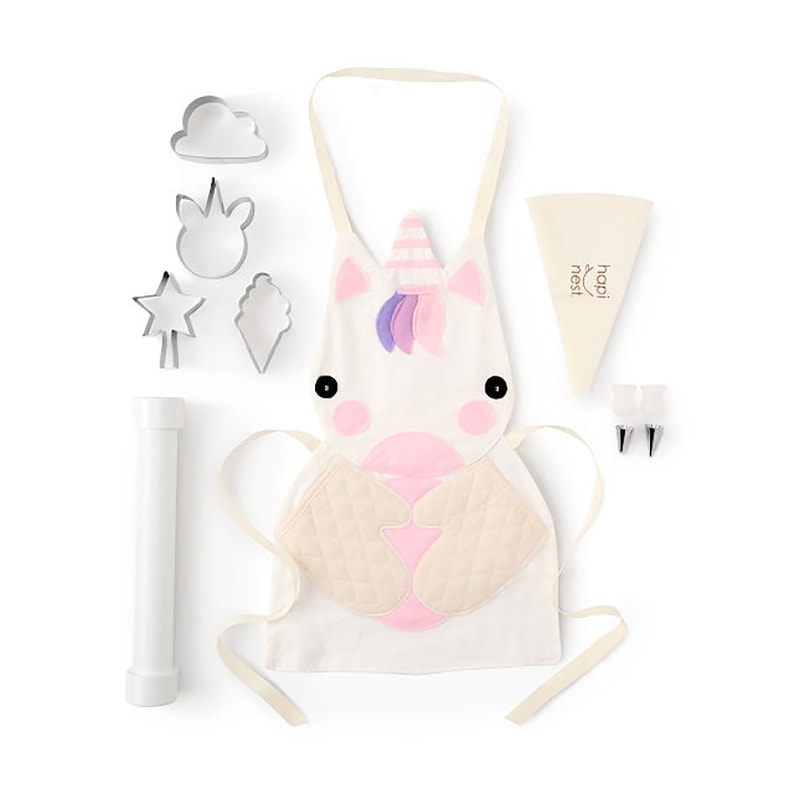 Unicorn Cookie Baking Set
For the little baking lover in your life! This set comes with everything you need to make the world's most adorable cookies. I'm kind of wishing I had a unicorn apron now...
---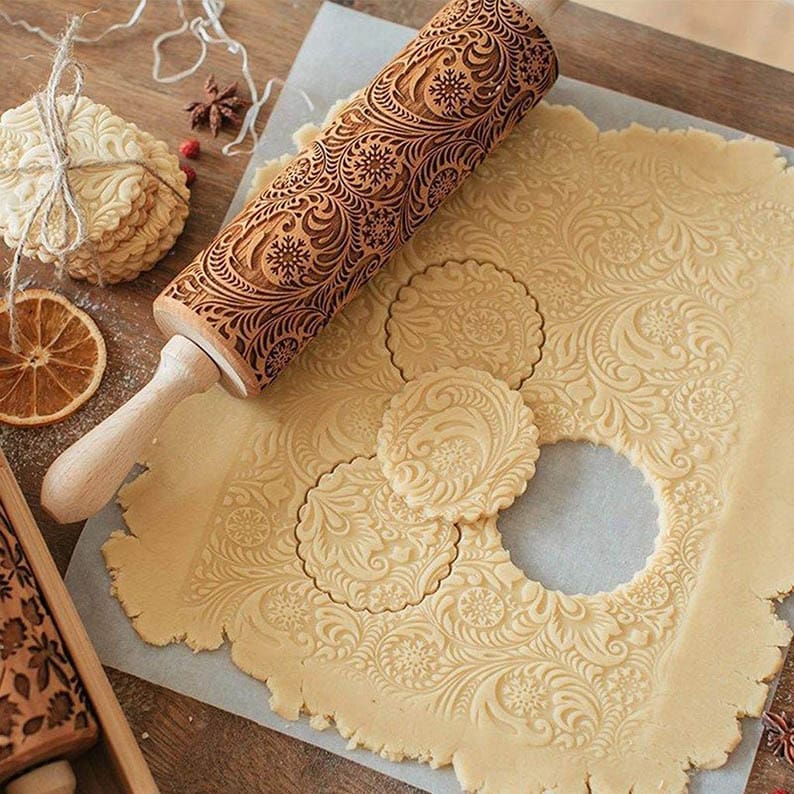 Engraved Rolling Pin
How cool are these engraved rolling pins? You'll be making the most unique cookies in no time! I think kids would really enjoy baking with this, and you could even use this rolling pin for other projects.
---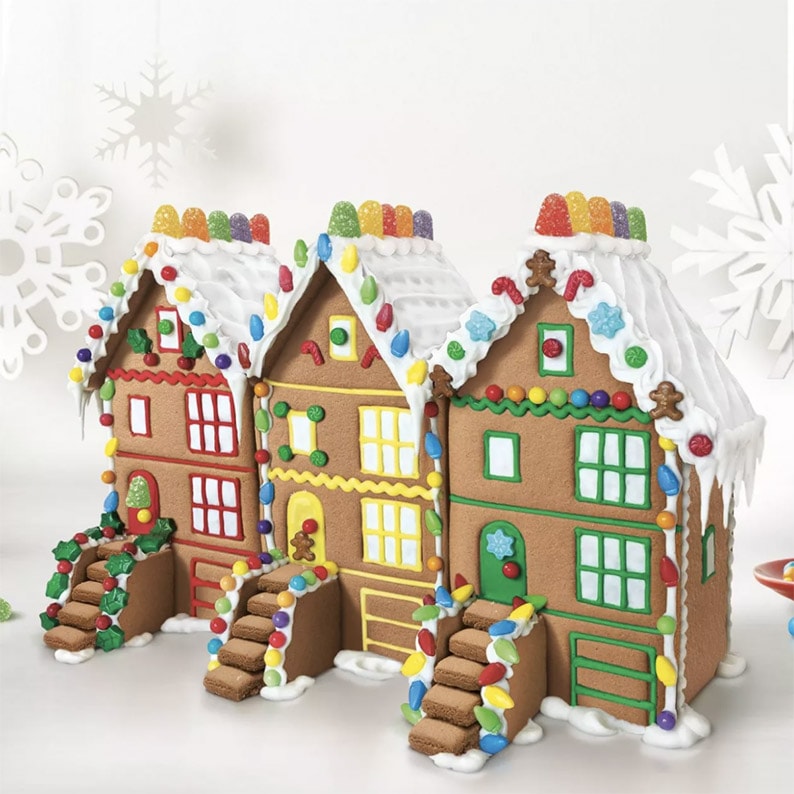 Gingerbread Row House Kit
I'm not gonna lie—I think I'm going to buy this for myself as a present. I love decorating gingerbread houses each year, and I think this kit is just so fun and unique. The little houses remind me of Amsterdam!
---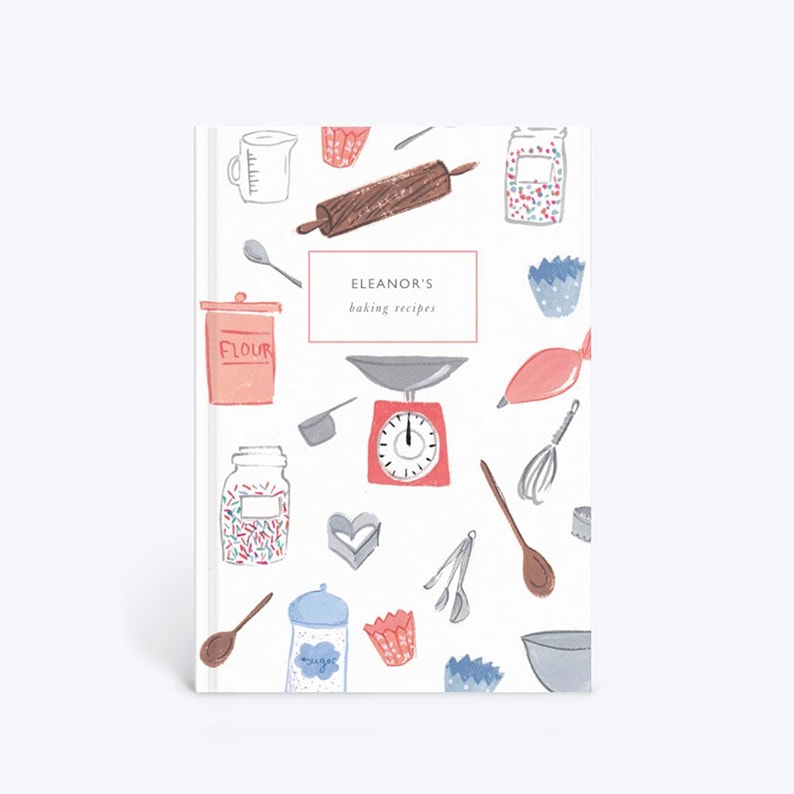 Customizable Baking Notebook
Fill this notebook with all your baking ideas and cherished recipes! You can even customize the front with a specific name to make it extra special. I think this would also be a great place to record family recipes.
---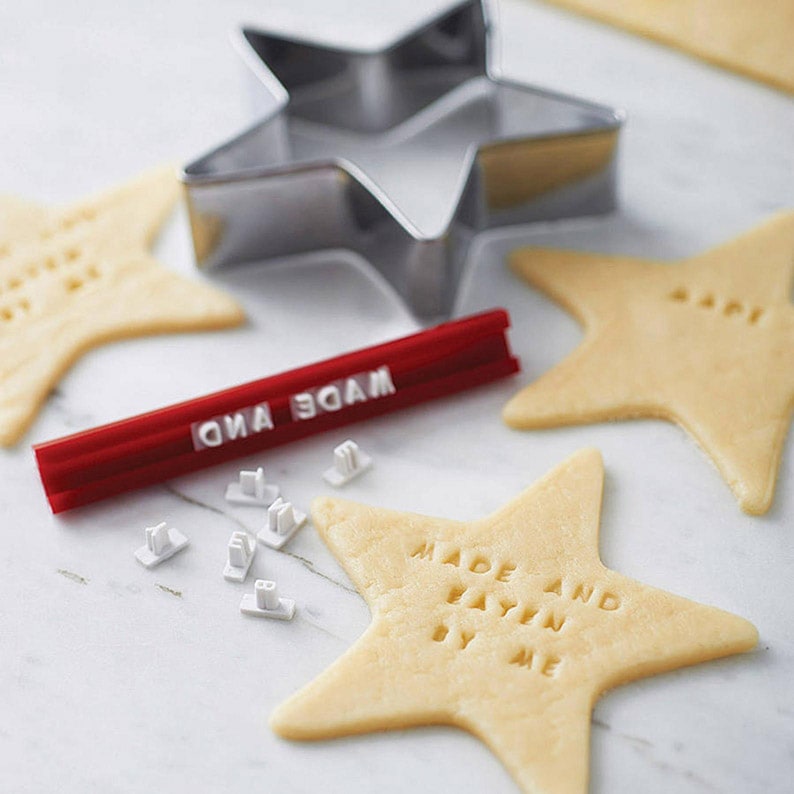 Personalized Cookie Kit
The options are truly endless with this personalized cookie kit! I know I would have so much fun playing around with these stamps.
---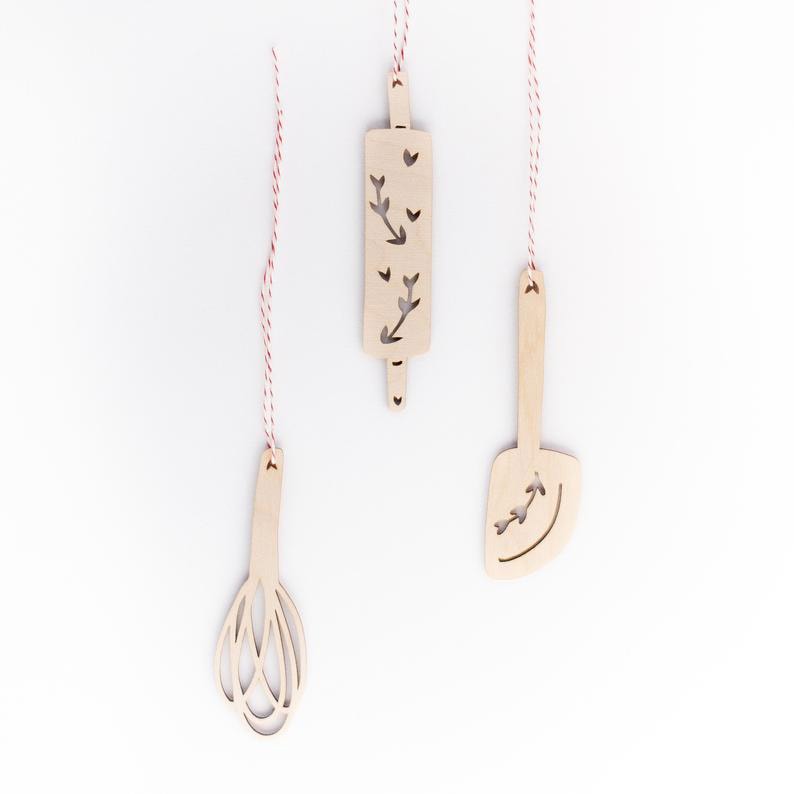 Baking Ornaments Set
Like the rest of the world, I loooove Half Baked Harvest—her recipes are just so unique and fun to make. She recently came out with a new collection on Etsy, and how cute are these little baking ornaments?
---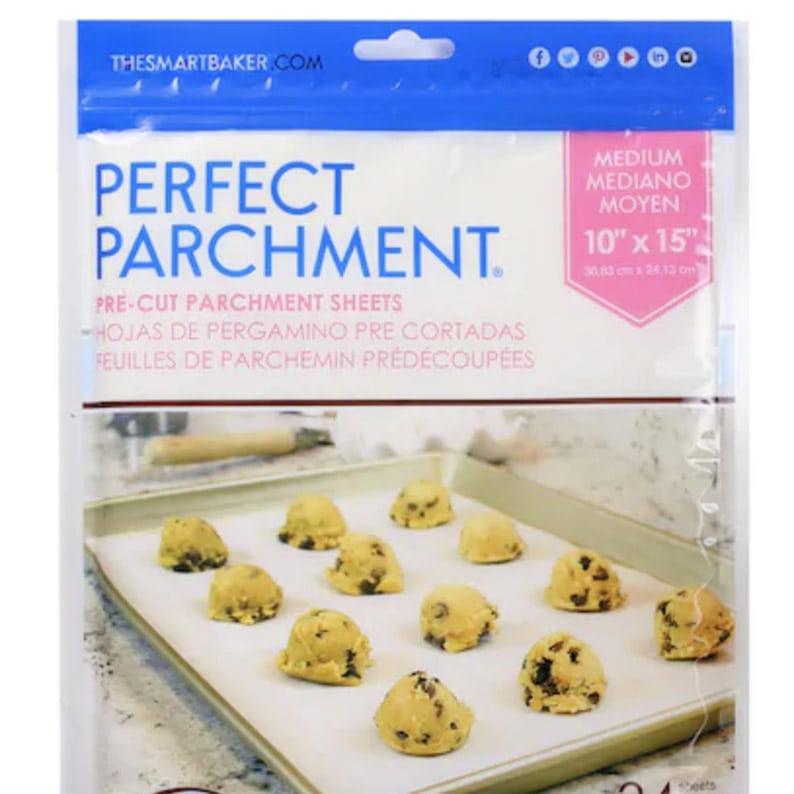 Pre-Cut Parchment Paper
I recently bought a huge pack of pre-cut parchment paper and it has changed. my. life. No more fiddling around with the parchment paper roll and accidentally cutting yourself!
---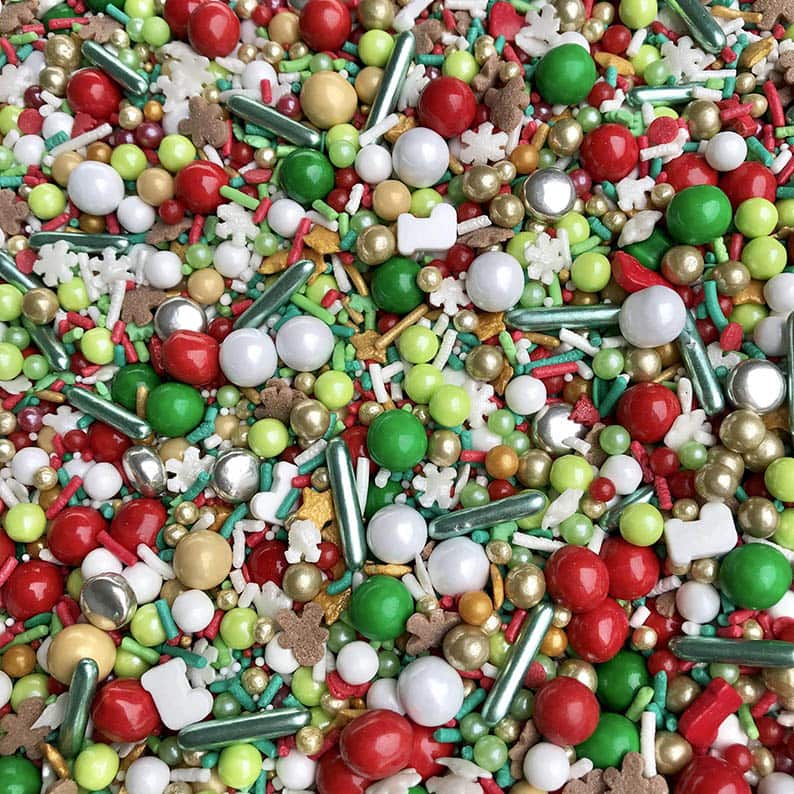 Christmas Sprinkles
These sprinkles are everything! I love how vibrant the colors are, and they would really take any holiday baking to the next level, y'know?
---
What's On Your Holiday Wish List?
I hope you enjoyed this little guide with holiday gifts for bakers! I know I would be over the moon if I received any of these items as gifts. *hint hint*
Now over to you—what's on your wish list this year? Let me know in the comments below!