What really is the difference between baking soda and baking powder? Read more to find out exactly how they work, as well as why they help with your baking.
I can still remember the excitement I had when I was younger as I pulled up a new recipe. I would start grabbing the ingredients out of the pantry, and then I would realize that I was missing baking soda. The recipe called for it, but all I had was baking powder. What's the difference, right? I would toss the baking powder in there, hoping for the best, and I would be frustrated when the recipe didn't turn out correctly.
I want to make sure you don't make the same mistakes I did! The difference between baking soda and baking powder is pretty simple. With a few easy tricks, you will understand how to easily use both of them effectively in all your recipes.
Jump to:
What is the purpose of baking soda and baking powder?
From a fundamental level, both baking soda and baking powder are chemical leaveners. In baking, there are a few different types of leavening:
Organic leavening (i.e. yeast)
Mechanical leavening (i.e. whipping eggs to capture air bubbles)
Chemical leavening (i.e. baking soda, baking powder)
Chemical leaveners are often used in quick breads and cakes to aerate or give rise to the baked product. As your baked good is baking, the chemical compounds release gases when they react with heat or water.
In general, most baked goods that do not call for yeast usually have some form of chemical leavener in the recipe. I'll get more into the other types of leavening another day!
Baking Soda
Baking soda, or sodium bicarbonate, is the most commonly used chemical leavener. When baking, you must combine baking soda with an acid (such as buttermilk, vinegar, honey, fruit juice, or cream of tartar). By doing this, the acid helps the baking soda break down easily, causing the carbon dioxide to release and the leavening to occur.
When using baking soda, it's important to know that these chemical reactions start to occur as soon as the acid comes into contact with baking soda. Therefore, you should bake the dough immediately. Baking soda can also leave a metallic taste in your food if you use too much, and it's actually almost four times stronger than baking powder.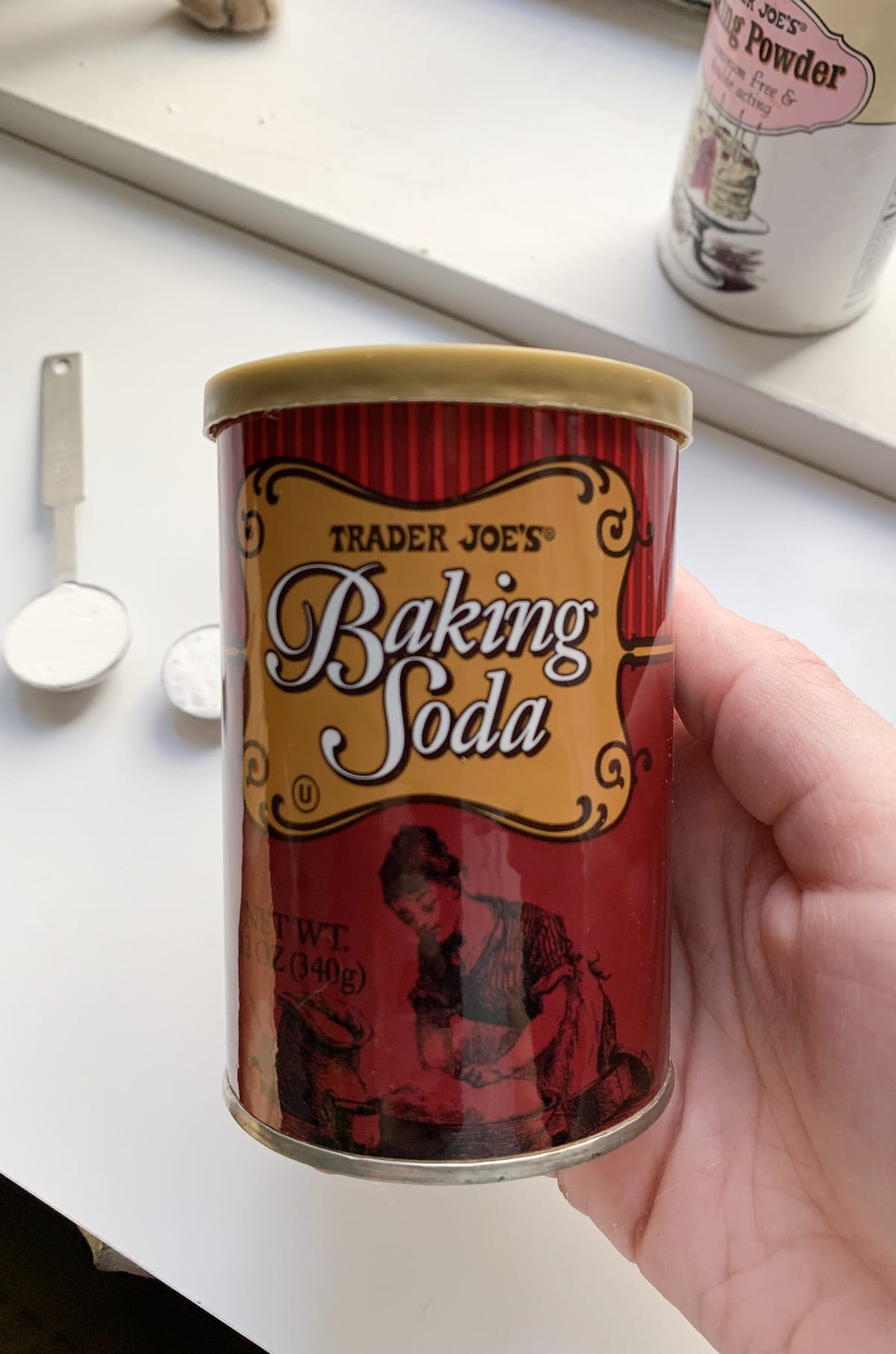 Baking Powder
In contrast, baking powder contains baking soda, an acid, and a dried starch that acts as a filler. Therefore, you do not have to worry about adding an acid to recipes with baking powder. Most baking powders you will find in stores are double-acting, which means that the chemical reaction occurs twice: first when the baking powder interacts with a liquid, then when exposed to heat.
The great part about doughs made with baking powder is that you can prepare them in advance. This allows for a bit more flexibility when it comes to baking.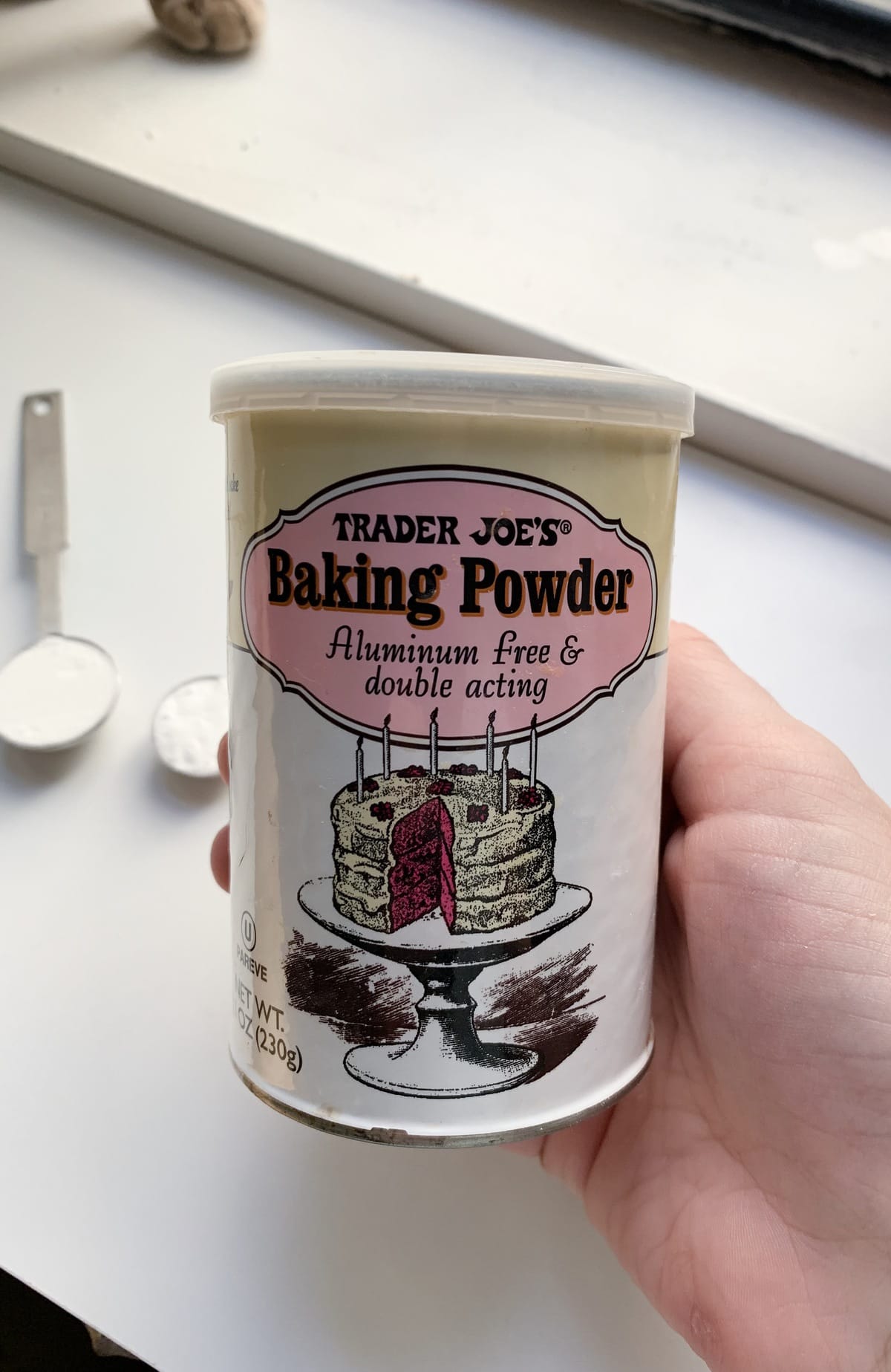 Why do some recipes call for both?
You will oftentimes find recipes that ask you to use both baking soda and baking powder. In these instances, the baking powder causes the vast majority of the leavening, while the baking soda neutralizes the acids, adds tenderness to the baked good, and assists with some of the leavening.
If your recipe has a lot of acid in it already and you only use baking powder, the finished baked good might taste too acidic. As you start making more recipes (and perhaps developing your own), keep this in mind when using lots of acidic ingredients!
Make sure they're still fresh!
I know lots of us are guilty of keeping our baking soda and baking powder on our shelves for ages and ages... Do those expiration dates really matter? The answer is different for each product.
If kept properly, baking soda is actually fresh almost indefinitely. If unopened, it should be good for about two years, while you should toss your opened package after about six months.
You can easily test baking soda to see if it's still potent by tossing a spoonful of baking soda in a bowl with a little vinegar or lemon juice. If the mixture starts fizzing a lot, it means the baking soda is still functioning properly. If not, it means it's gone bad, and you might have to make a quick trip to the store.
On the other hand, baking powder expires much more quickly because it already has that acid added in. Make sure to pay attention to that expiration date and replace it as necessary. Your baked goods will turn out better because of it!
To see if your baking powder is still working properly, toss a spoonful of it into a cup of hot tap water. The results will be pretty obvious—if it starts to bubble up, the baking powder is fresh; if not, buy some more.
Happy baking!
I hope you have found this article helpful!
I know it can be a bit boring to get into the science behind it all, but having a basic understanding of how these ingredients work will really empower you to become a better baker. Now, you will be able to glance at a recipe and see why it calls for baking powder instead of baking soda.
I also have a video that goes over all this information in a bit more detail, so feel free to give that a watch. And, if you have any additional questions, please leave them in the comments below.
You Might Also Enjoy These Articles