In baking, there are three main types of leavening agents: chemical leaveners, organic leaveners, and mechanical leaveners. Read more to learn how they all work, as well as when and where they're typically used.
Have you ever wondered why muffins rise so much in the oven? Or why a typical bread recipe calls for yeast? Well, it's because of leavening!
In baking, leavening creates light and moist baked goods with good volume and a tender consistency. From brioche to puff pastry to banana bread, there are many different types of leavened baked goods, each with a specific type of leavening agent at work behind the scenes.
In this post, let's explore the three main types of leavening agents used in baking and discuss when and where they're typically used!
Jump to:
What are Leavening Agents?
Like we briefly touched on before, leavening agents are ingredients and techniques used in baking and cooking that cause the expansion of doughs and batters, leading to light and airy mixtures.
All leavening agents — whether that's baking powder, yeast, or even something like air or steam — work by producing gases in a batter or dough. The gases create pockets of air bubbles, which cause baked goods to rise once they hit the heat of the oven.
The primary gases at work in the leavening process are air and steam (which are present in all doughs and batters) and carbon dioxide (which is only present in doughs and batters that use chemical or organic leaveners).
In baking, there are three types of leavening agents typically used, including:
Chemical leaveners (such as baking soda and baking powder)
Organic leaveners (such as yeast)
Mechanical leaveners (such as air or steam)
Let's chat about each type in a bit more detail and discuss how they work!
Chemical Leavening
Chemical leaveners work by reacting with water, salts, acids, or other substances to produce carbon dioxide, which causes pastry and bread dough to rise. Two of the most commonly used chemical leaveners in baking are baking soda and baking powder.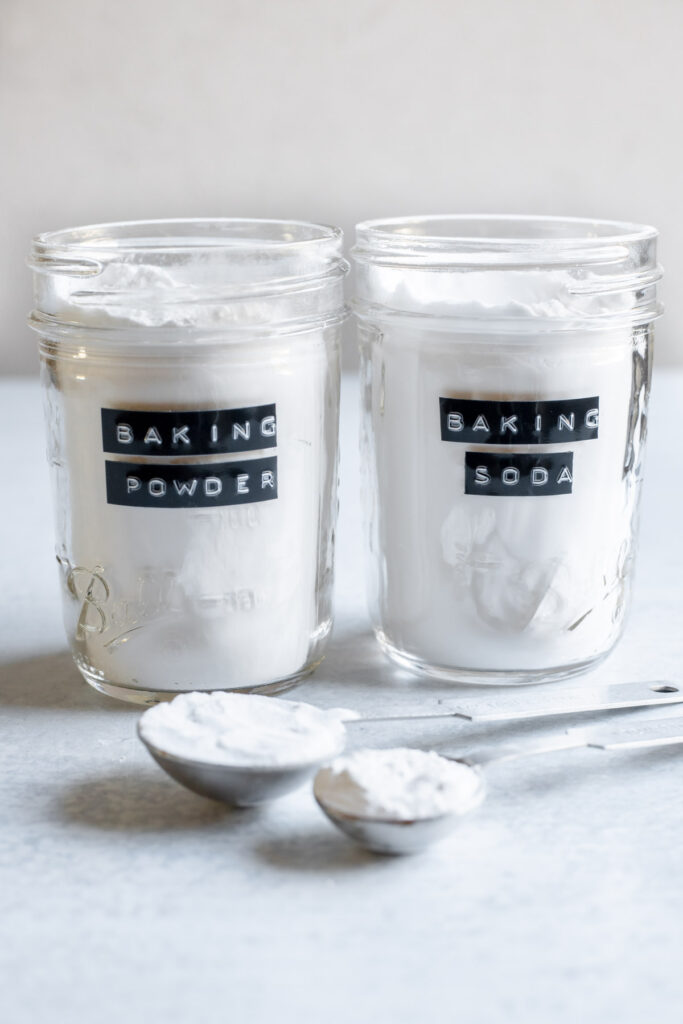 When using baking soda, you must combine it with an acid like buttermilk, vinegar, honey, fruit juice, or cream of tartar. The acid helps the baking soda break down easily, causing the carbon dioxide to release and the leavening to occur. However, the chemical reaction takes place as soon as you combine the acid with the baking soda, so you should bake a mixture with baking soda immediately.
By contrast, baking powder contains baking soda, an acid, and a dried starch that acts as a filler. Therefore, you don't have to worry about adding an acid to recipes with baking powder. Most baking powders you'll find in stores are double-acting, which means that the chemical reaction occurs twice: first when the baking powder interacts with a liquid, then a second time later when exposed to heat.
Want to learn more? Check out this post to deep dive into the differences between baking powder and baking soda.
Baked goods that use chemical leaveners:
Quick breads (like muffins and pancakes), most cakes
Organic Leavening
Next up is organic leavening. The primary agent used in organic leavening is yeast, a monocellular microorganism that reproduces by feeding on sugar, minerals, nitrogen compounds, and oxygen (aka all the things that make up dough!). Through a process called fermentation, this feeding process breaks down sugar into carbon dioxide and alcohol, which causes baked goods to rise.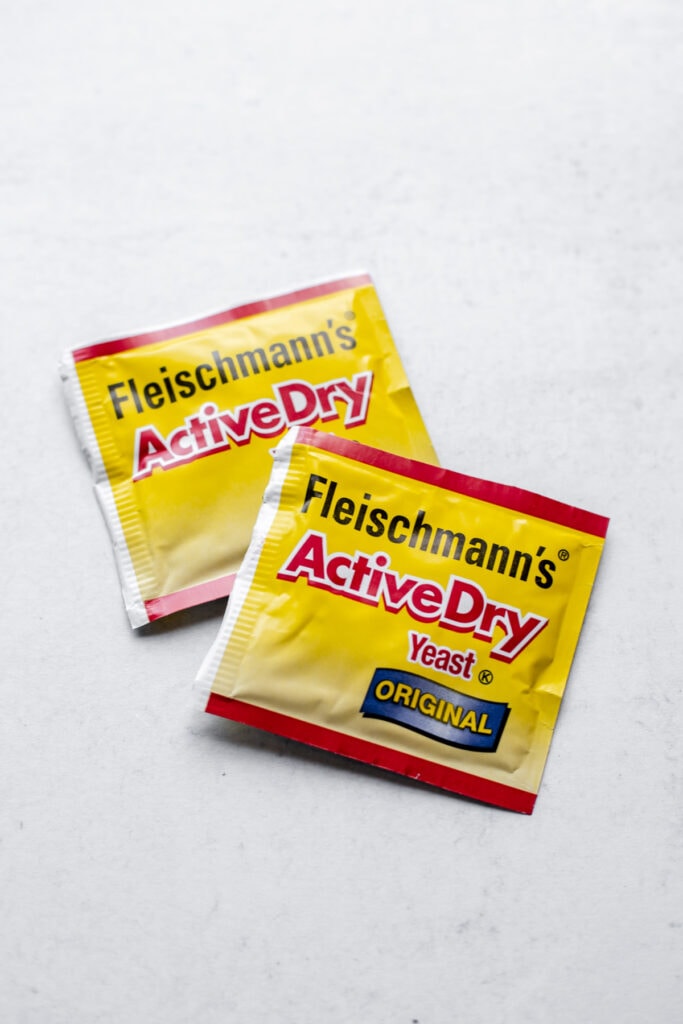 The three main types of yeast that you'll typically see used in baking are compressed fresh yeast, active dry yeast, and instant (rapid rise) yeast. Here's a quick overview of each type:
Compressed fresh yeast — comes in moist, crumbly grey-brown blocks and can usually live for up to two weeks in the refrigerator.
Active dry yeast — available in powder, flakes, or granules and must be rehydrated with warm water before using.
Instant (rapid rise) yeast — available as dried granules and can be added directly to dough without being rehydrated first.
Baked goods that use organic leaveners:
Yeasted breads (like brioche and challah), yeast-raised laminated doughs (like croissants and danishes), yeasted cakes (like kugelhopf)
Mechanical Leavening
Last but not least, mechanical leavening is unique in that it uses air or steam to produce lift within a dough or batter.
All types of doughs have tiny pockets of air trapped between the solid and liquid ingredients. Heat causes steam and carbon dioxide to move into these air bubbles, which makes them expand and ultimately causes the dough to rise.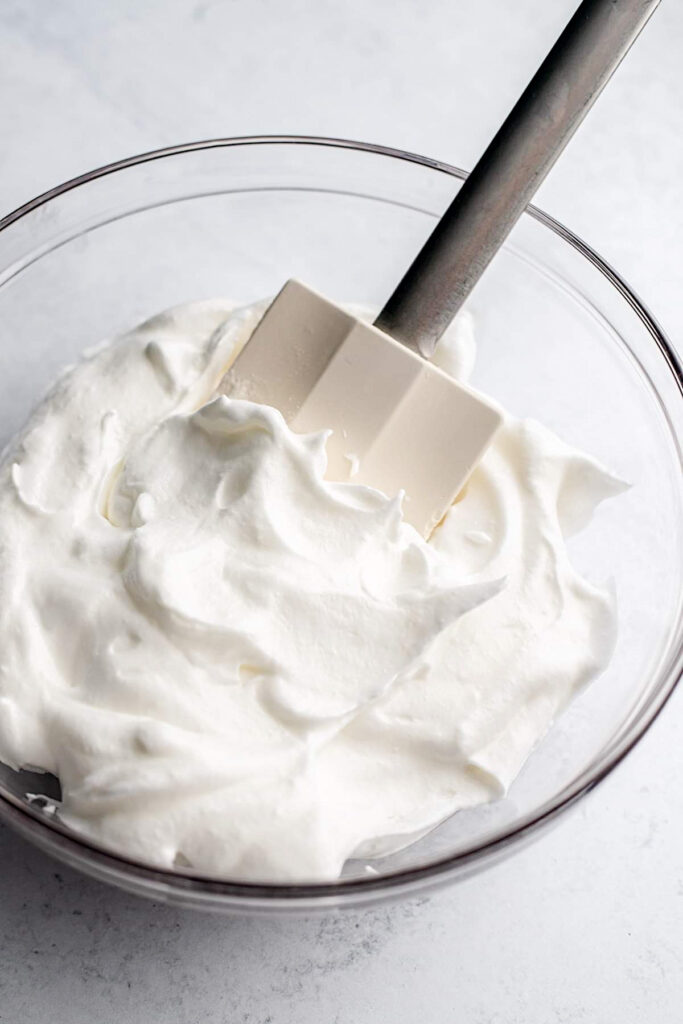 There are many different ways to incorporate air into mixtures, including:
Whipping
Creaming
Folding
Kneading
Sifting
Stirring
Another form of mechanical leavening occurs when steam helps baked goods rise. Since steam expands to more than 1,600 times the volume of water, it makes a great leavening agent.
While almost all baked goods are leavened with steam to some degree (simply because they contain some form of water), some mixtures like choux pastry have a higher percentage of liquid and therefore use steam almost exclusively as a leavening agent.
Baked goods that use mechanical leaveners:
Puff pastry, choux pastry, genoise cake