My name is Leslie, and I'm so happy you stumbled on my little corner of the internet.
Here on The Baker's Almanac, I share unique recipes, informative articles, and step-by-step tutorials designed to help you gain confidence in the kitchen.

Baking is my passion.
I have loved baking all my life. When I was younger, I remember helping my grandmother make her world's best sugar cookies, and I would devour all of them in one go. For my birthday, I always looked forward to whipping up my own cake and enjoying it with my family.
Flash forward a few years and I decided to level up my baking skills. A few years after college, I started baking more in my spare time, and I realized that I wanted to take it one step further. I enrolled in pastry school at the International Culinary Center in 2018, and I graduated with my degree in Professional Pastry Arts.
Diploma in hand, I got a job as a pastry cook at a high-end restaurant called The Dutch here in New York City. For a year, I learned baking techniques and recipe development from some of the best chefs in the industry. Though I no longer work in a restaurant, I am so grateful for how much I learned, and I know that experience directly impacts my baking each and every day. If you're interested in learning more about what it's like to work in the culinary industry, you might enjoy these articles:
When I was trying to improve my baking skills in my free time, I struggled to find helpful information online about more advanced pastry techniques. Here on The Baker's Almanac, I share all my tips and tricks to give all aspiring bakers out there the tools to make delicious desserts. Plus, my goal is to teach you how to develop your own recipes and learn your own baking style!
I always joke that with all the recipe testing I do for The Baker's Almanac, I spend the vast majority of my time in the kitchen. And I wouldn't have it any other way.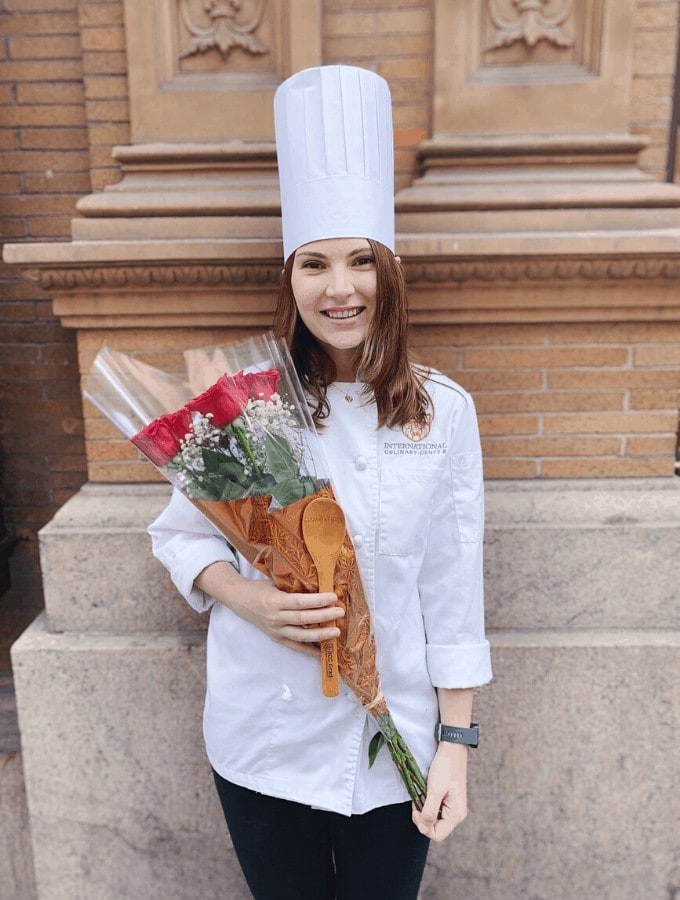 What's my life like outside of baking?
Beyond the blog, I work full-time at Food Blogger Pro, a food blogging membership site. I love connecting with fellow food bloggers and helping them grow their businesses.
Outside of work, you can usually find me running in Central Park or curled up on the couch watching British TV shows. From time to time, I like to share a bit more about my personal life on the blog, and you can check out those posts here.
If you follow along behind the scenes, you will also know that I love to travel. I'm always looking for opportunities to explore a new place! When I do venture somewhere new, I love to share my best travel tips and experiences. One of my dreams is to live abroad for a bit, so fingers crossed that happens at some point in the future.
Let's stay connected!
If you try out any of the recipes here on The Baker's Almanac, I would absolutely love to see your creations! Feel free to tag @thebakersalmanac in your Instagram photos and stories, and you can also use the hashtag #thebakersalmanac. I will be sure to share all of your photos so that others can get inspired as well.
You can also find The Baker's Almanac at:
Facebook / Instagram / Youtube / Pinterest / Twitter