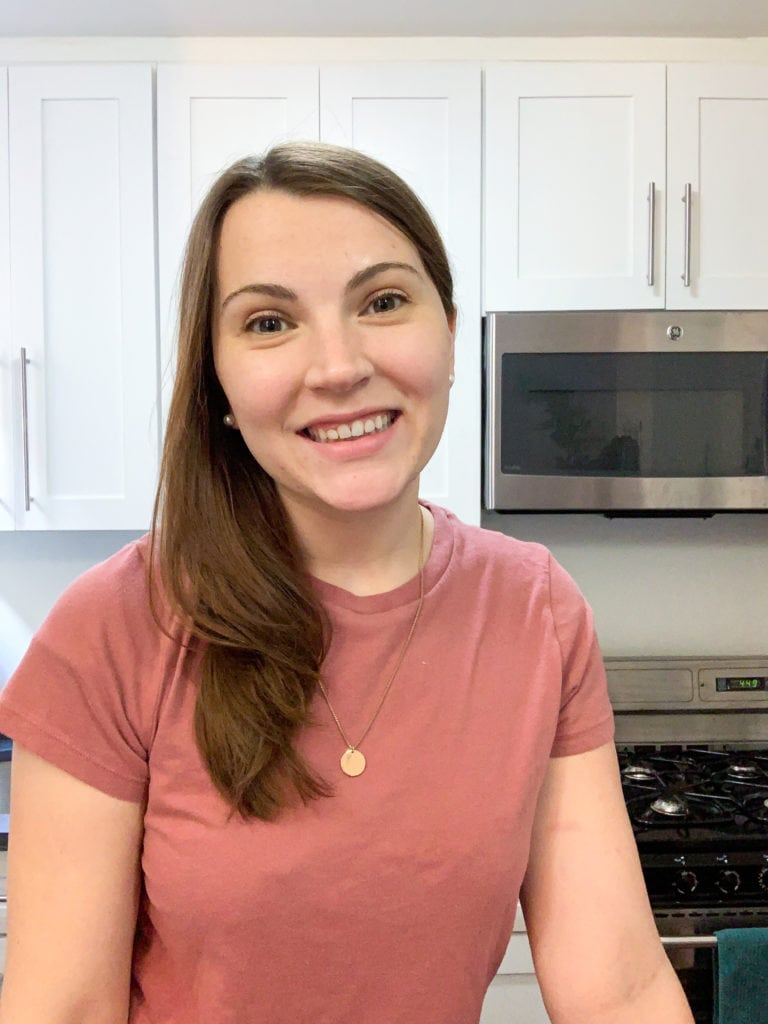 Hi there, I'm Leslie!
Here at The Baker's Almanac, I share unique dessert recipes and baking tips to help you bake with confidence.
While I started out as a hobby baker, I grew my skills by attending pastry school and eventually working at a high-end restaurant in New York City. But above all else, nothing makes me happier than teaching and inspiring others to bake. ♡
Get to Know Me Quickly
Location: Tallahassee, Florida. I'm adjusting to Florida life after living in New York City for the past eight years!
Education: A (somewhat) useless Bachelor's degree in History from New York University & a Grand Diploma in Professional Pastry Arts from The International Culinary Center.
What do you do besides blogging? I work full-time as the Member Success Manager at Food Blogger Pro! Before that, I worked as a pastry cook in NYC.
What kind of content can I find here? Here at The Baker's Almanac, I'm passionate about empowering you to become a better baker. You will find:
How long have you been baking? I've loved baking my whole life. When I was younger, I remember helping my grandmother make her world's famous sugar cookies, and I would devour all of them in one go. I would always jump at the chance to bake cupcakes for my classmates or whip up a loaf of banana bread with my sister-in-law. And now, baking is one of my favorite ways to unwind and spend time with family.
Hobbies (outside of food, of course): Binge-watching British TV shows, running, traveling to new places, playing tennis with my husband, cuddling with my cats, and reading.
More About Me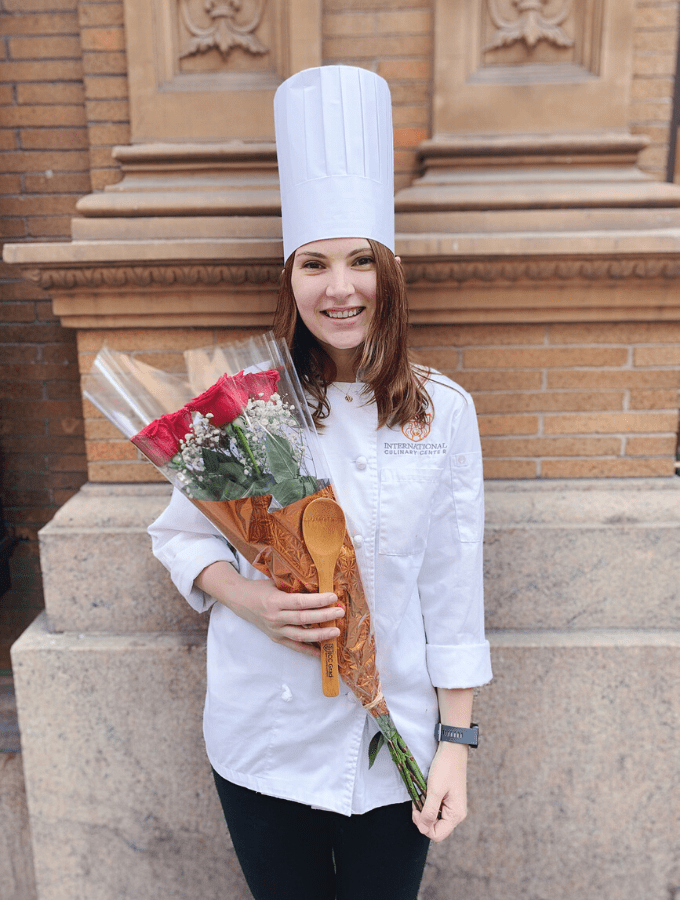 While I've loved baking my entire life, I didn't really get serious about it until I graduated college. I found myself spending all my weekends baking elaborate cakes from scratch and meticulously decorating sugar cookies, and I realized just how much I loved it.
After thinking for a long time about what I wanted to do with my life, I took a leap of faith in 2018 and enrolled in pastry school at The International Culinary Center. For nine months, I worked my 9-5 job during the day and went to school at night, learning how to make everything from pâte à choux to macarons. And I loved every single minute of it.
Diploma in hand, I got a job as a pastry cook at a high-end restaurant called The Dutch in New York City. I learned how to make seven trays of biscuits at one time and handle 400 covers during a busy brunch service. I also had the incredible opportunity to learn baking tips and recipe development from some of the most incredible chefs in the industry.
But ultimately, I realized that working in pastry wasn't for me. While I had the passion for baking, I didn't feel the drive and the urge to move up in the restaurant industry. After missing countless holidays with my family and barely seeing my husband each week, I realized something had to change.
Nowadays, I share my passion and love for baking here on The Baker's Almanac! I want to pass along all the knowledge that I've learned over the years to you and show that making éclairs and mousse isn't as hard as you would think.
So, I hope you'll stick around — let's bake something delicious together.
Let's Stay Connected
If you try out any of the recipes here on The Baker's Almanac, I would absolutely love to see your creations!
Feel free to tag @thebakersalmanac in your Instagram photos and stories, and you can also use the hashtag #thebakersalmanac. I will be sure to share all of your photos so that others can get inspired as well.
You can also find The Baker's Almanac at:
Facebook / Instagram / Youtube / Pinterest / Twitter