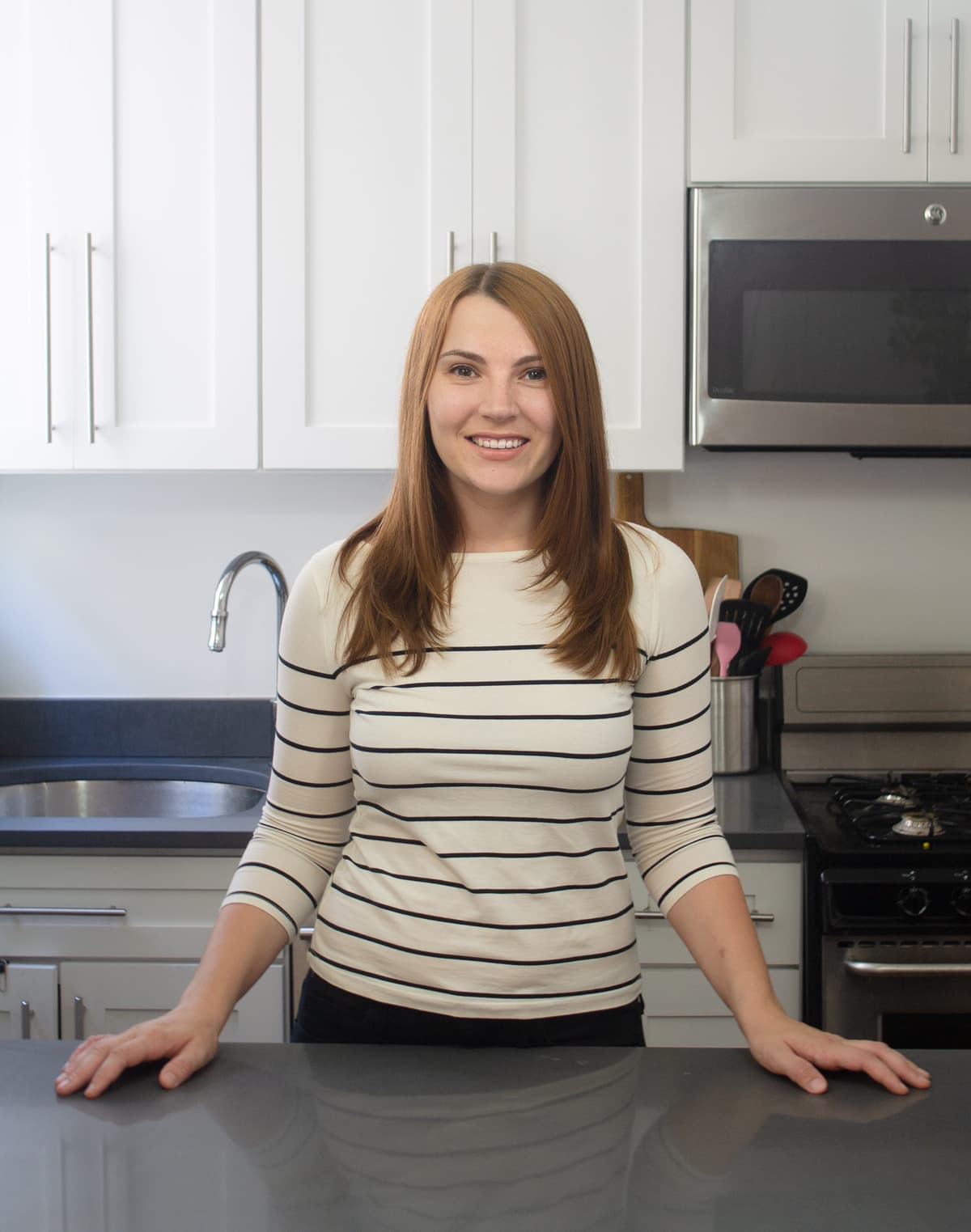 Welcome to The Baker's Almanac!
My name is Leslie, and I'm so happy you stumbled on my little corner of the internet. Here on The Baker's Almanac, I share delicious baking recipes, informative articles, and step-by-step tutorials to help you gain confidence in the kitchen.
Baking is my passion.
I've loved baking all my life. When I was younger, I remember watching my grandmother make her world's best sugar cookies, and I would devour all of them in one go. For my birthday, I always looked forward to whipping up my own cake and enjoying it with my family.
Flash forward a few years and I decided to try and improve my baking skills. A few years after college, I decided to start baking more in my spare time, and I realized that I wanted to take it to the next level. I decided to enroll in pastry school at the International Culinary Center in 2018, and I graduated with my degree in Professional Pastry Arts.
Diploma in hand, I decided to get a position as a pastry cook at a restaurant in New York City. Day in and out, I get to learn baking techniques and recipe development from some of the best chefs in the industry. If you're interested in learning more about what it's like to work in the culinary industry, you might enjoy these articles:
When I was trying to improve my baking skills in my free time, I struggled to find helpful information online about more advanced pastry techniques. Here on The Baker's Almanac, I share all my tips and tricks to give all aspiring bakers out there the tools to make delicious desserts.
I always joke that with all the recipe testing I do for The Baker's Almanac, I spend the vast majority of my time in the kitchen. And I wouldn't have it any other way.
What's my life like outside of baking?
When I'm not in the kitchen, you can usually find me curled up on the couch watching British TV shows, running half marathons, or planning my next adventure.
Here on The Baker's Almanac, I like to share some of my personal life in addition to recipes. Here are some of the highlights:
Life Lately: each month, I like to write a recap of what I got up to and ate to keep you all in the loop. These are some of my favorite posts to write, and you can check them out here.
Travel: besides baking, traveling is one of my favorite things to do. Some of my favorite destinations are Costa Rica, England, and Spain, and I love to share all my experiences. Check out my thoughts here.
I also share lots more about my personal life on my personal Instagram @leslie.hargett. Feel free to give me a follow there if you'd like!
Let's stay connected!
If you try out any of the recipes here on The Baker's Almanac, I would love to see! Feel free to tag @thebakersalmanac in your Instagram photos and stories, and you can also use the hashtag #thebakersalmanac. I will be sure to share all of your re-creations so that others can get inspired as well.
You can also find The Baker's Almanac at: Facebook / Instagram / Youtube / Pinterest / Twitter