Have you ever wondered how to make a quenelle? In this post, I'm sharing all my best tips and tricks when it comes to making the perfect quenelle.
Have you ever wanted to know how to make a quenelle?
In today's post, I'm sharing all my best tips and tricks when it comes to making the perfect quenelle. I struggled for a long time to make a beautiful quenelle, so I want to share my knowledge to help others improve their skills.
In case you are interested, there is also a video towards the end of this post that walks you through the process in more detail.
Jump to:
What is a Quenelle?
Commonly used for both savory and sweet foods, quenelles are smooth, oval-shaped scoops of food. In the pastry world, they are commonly used for ice cream, whipped cream, mousses, and more. By using a quenelle instead of a normal scoop, pastry chefs can elevate the look of a dessert.
At the restaurant I work at, we quenelle ice cream and mascarpone whipped cream daily, so I feel like I have drastically improved the look of my quenelles. All it takes is a little bit of practice!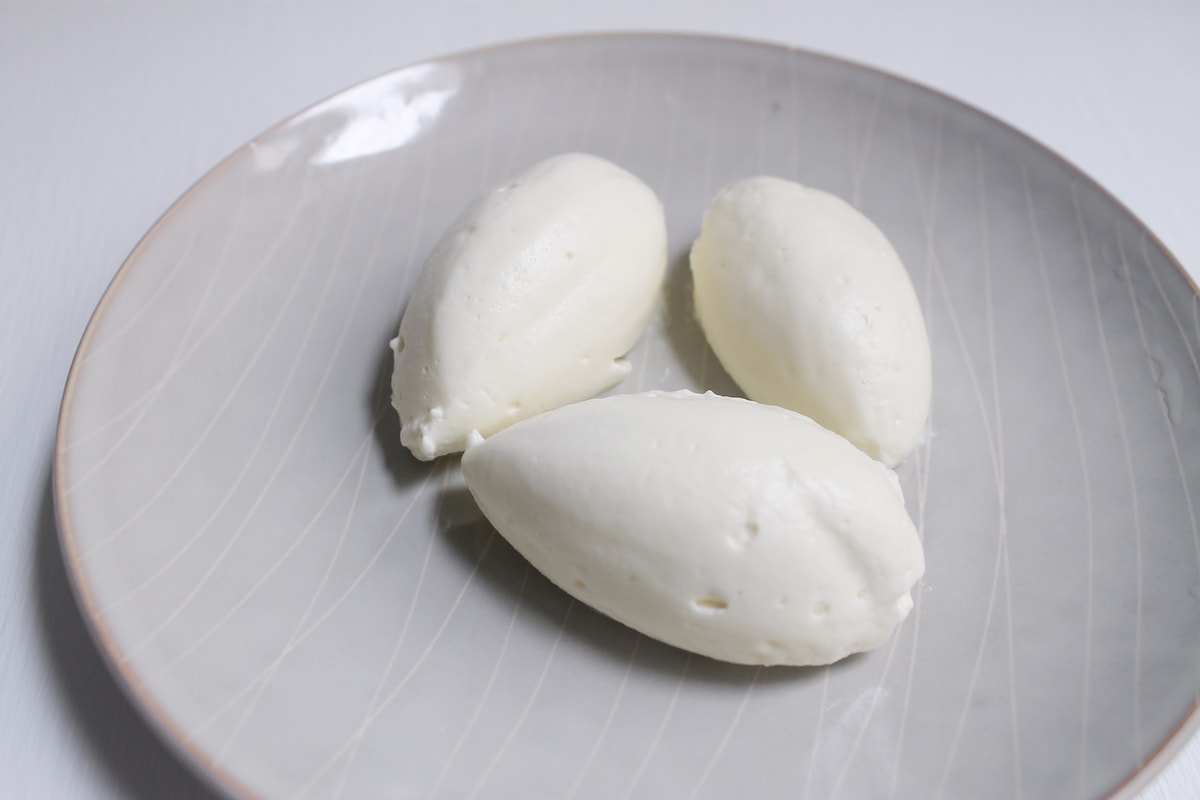 How Do You Make a Quenelle?
There are several ways to make a quenelle, but I recommend finding the way that works best for you. I have my own personal method that I use, and that is what I am going to walk you through here.
Prepare a glass of hot water and place a dry towel next to it. It's crucial that the water is hot to make the best quenelles.
Take an oval-shaped spoon and place it in the glass of water. There are some spoons that are suited especially for quenelling, but I would just recommend using an oval-shaped spoon at home.
Pull your spoon out of the water, tap it dry on the towel, and start carving into your ice cream, whipped cream, etc. You want to make sure to tap off all the excess water so it doesn't change the consistency of what you are quenelling.
With the spoon angled, carve the spoon directly up towards the edge of the bowl or container. This motion will create the oval quenelle shape that you want.
Repeat this carving motion as many times as necessary until you form the quenelle. If you find that the quenelle has air bubbles on the surface, you can drop it at any time. Just wash your spoon in your water, pat it dry, and pick up where you left off.
Once you have your desired shape, drag the edge of the quenelle across the lip of the container to make a smooth finish on the side. Then, just drop the quenelle gently on your plate!
I know that is a lot of information to process, and it's honestly something that you should learn visually. I made a quick video that shows you this process, so take a look at that below!
Tips and Tricks to Make Perfect Quenelles
The more quenelles you make, the better you will get. You will also start to learn lots of tricks along the way! Here are some of my top tips when it comes to quenelling:
Make sure your water is always hot and clean while quenelling. Once you find that your water gets lukewarm or dirty, just dump it out and grab some new water. Clean and hot water is essential to make perfect quenelles.
Use Crisco to practice your quenelles. Surprisingly enough, Crisco has the perfect consistency to practice with! Pick up a tub of it at your grocery store and start practicing at home. I'd recommend covering a baking sheet with aluminum foil and placing your practice quenelles on there. This lets you scrape them into the container and start over again once you fill the sheet up.
To make your quenelles even sharper, use a blowtorch. At my job, we sometimes dip the spoon in the water, use a blowtorch on the spoon, and then shape the quenelle. This works really well for whipped creams, which are a bit more difficult to quenelle. For this, you just have to be careful because the heat can start to melt the item that you are quenelling.
I hope all this information has been helpful for you! If you have any questions about quenelles, feel free to leave them in the comments below.