I recently went on my first ever trip to Costa Rica, and I already know it won't be my last. From its pristine beaches to its lush natural landscape, the country has a way of pulling you in. And, undeniably, one of the best parts is the amazing food.
My boyfriend and I decided to go for a week-long trip, and we decided to spend four days in Tamarindo and three days in Arenal. A popular surfing beach town, Tamarindo attracts tourists like no other, and it definitely had a unique vibe. We spent our days in Tamarindo lounging by the pool, strolling along the beach at sunset, and even snorkeling with sharks.
As a town, Tamarindo is a bit on the smaller side, so there are not too many options when it comes to food. However, this meant that we got to try most of the places, and we even got to go back to the restaurants that we loved several times.
If you are planning a visit to Tamarindo soon, definitely consider checking out some of these restaurants—I promise you won't regret it!
1. NOI Bistro Tamarindo
Nestled right in the center of Tamarindo, NOI Bistro has an eclectic vibe and shaded outdoor seating. We landed in Costa Rica around lunchtime, and after an hour-long drive to Tamarindo, we could not wait to eat. After dropping our bags off at our hotel, we popped into NOI Bistro to have lunch.
Hoping for a traditional Costa Rican meal, my boyfriend and I both ordered a casado. A casado consists of rice, black beans, plantains, salad, a tortilla, and oftentimes some sort of meat. While my boyfriend got fish, I opted for the chicken, and it did not disappoint. Everything was cooked perfectly, and the service was great!
We enjoyed the meal so much that we actually ended up going back for breakfast the next day. For breakfast, I ended up ordering eggs, hash browns, bacon, and toast. Apart from the food, I also thought the garnish on the plates added a nice touch.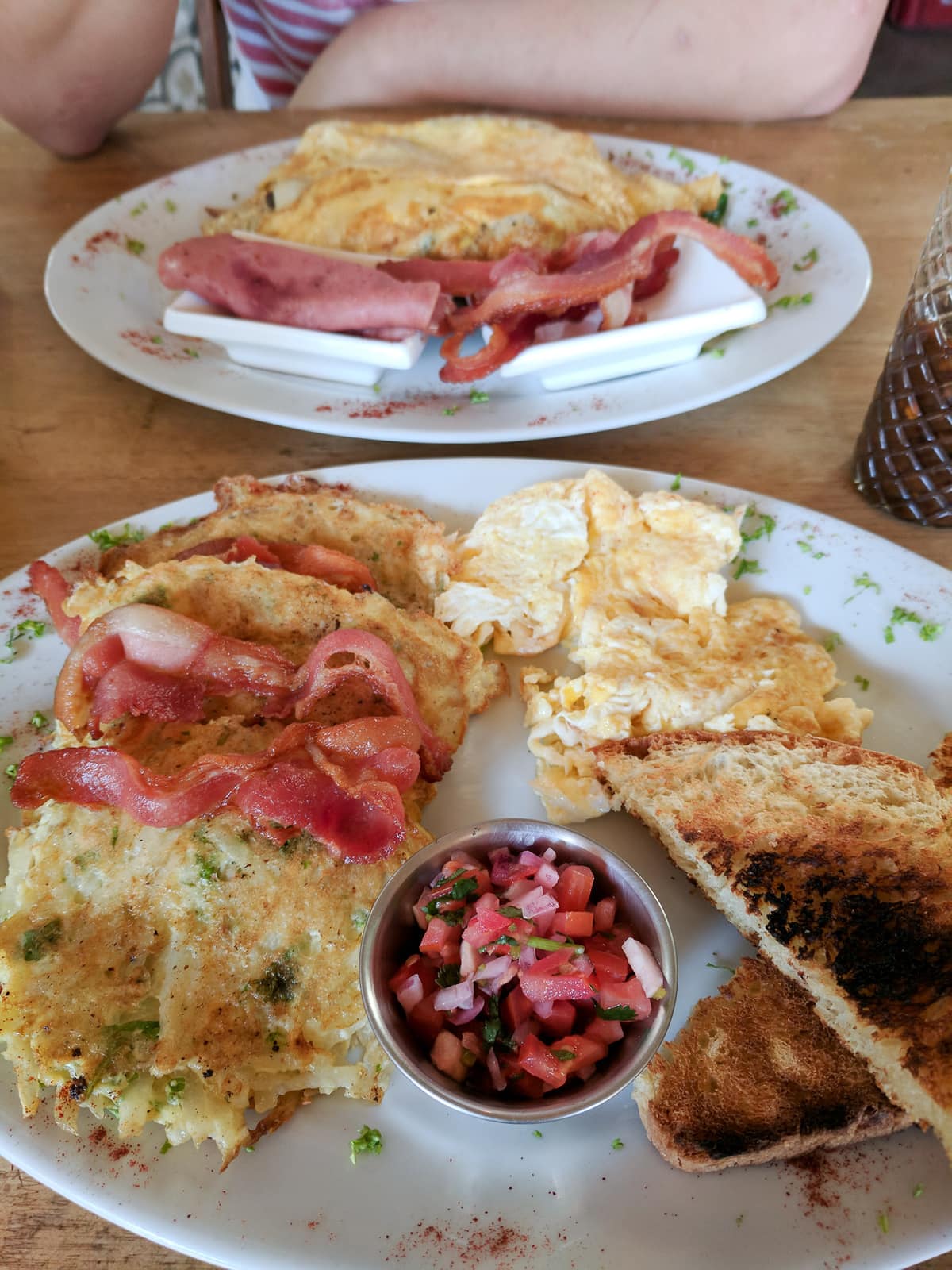 2. La Bodega
If you are looking for a quick and delicious breakfast or lunch place in Tamarindo, you have to check out La Bodega. With seating underneath a covered deck, it offers a nice respite from the beating sun.
We had breakfast at La Bodega twice on our trip, and I got the breakfast sandwich both times. It came with eggs, local queso fresco, tomato, and your choice of meat (I chose bacon). I also got a side of fruit and iced coffee.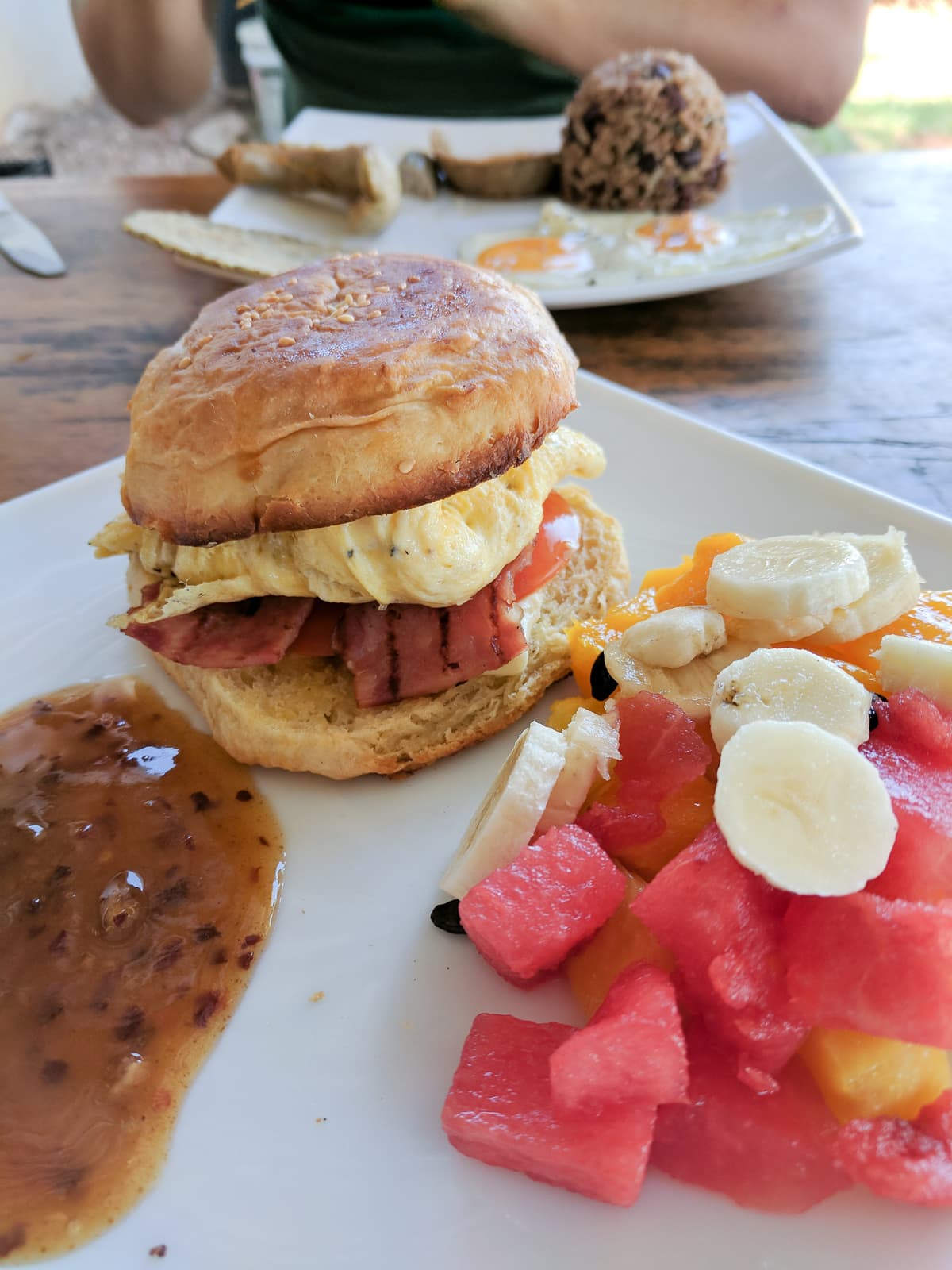 The bread for the sandwich tasted unbelievably fresh, and I highly recommend pairing your meal with their homemade salsa picante. We even bought a bottle of the salsa picante to bring to New York!
3. Seasons by Shlomy
I consider us to be lucky because my favorite restaurant in all of Tamarindo was actually right in our hotel. Located in the Arco Iris hotel, Seasons by Shlomy offers a Mediterranean fusion menu. It does get pretty busy there, so I would recommend going either earlier or later in the night to avoid the crowds.
We ate at Seasons by Shlomy twice, and the first night we started with the spicy tuna tartar. Although I'm not the biggest tuna fan, I really enjoyed this dish, and the tuna just melts in your mouth.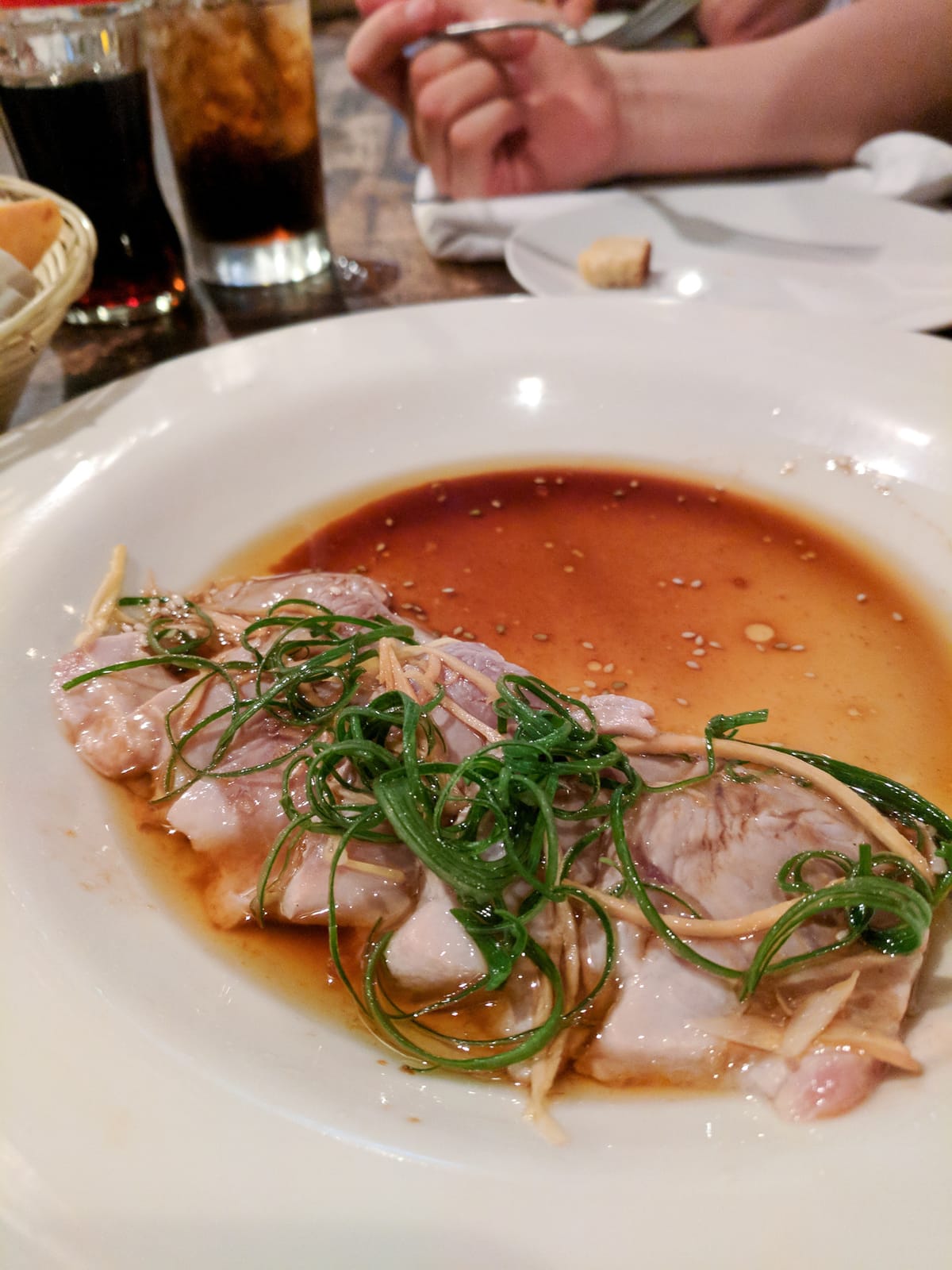 Then, I went for the sea bass, which was served over parsley puree and ratatouille, and my boyfriend got the seared tuna. I really enjoyed the pairing of the sea bass with the ratatouille, and I even snuck a few bites of the seared tuna as well.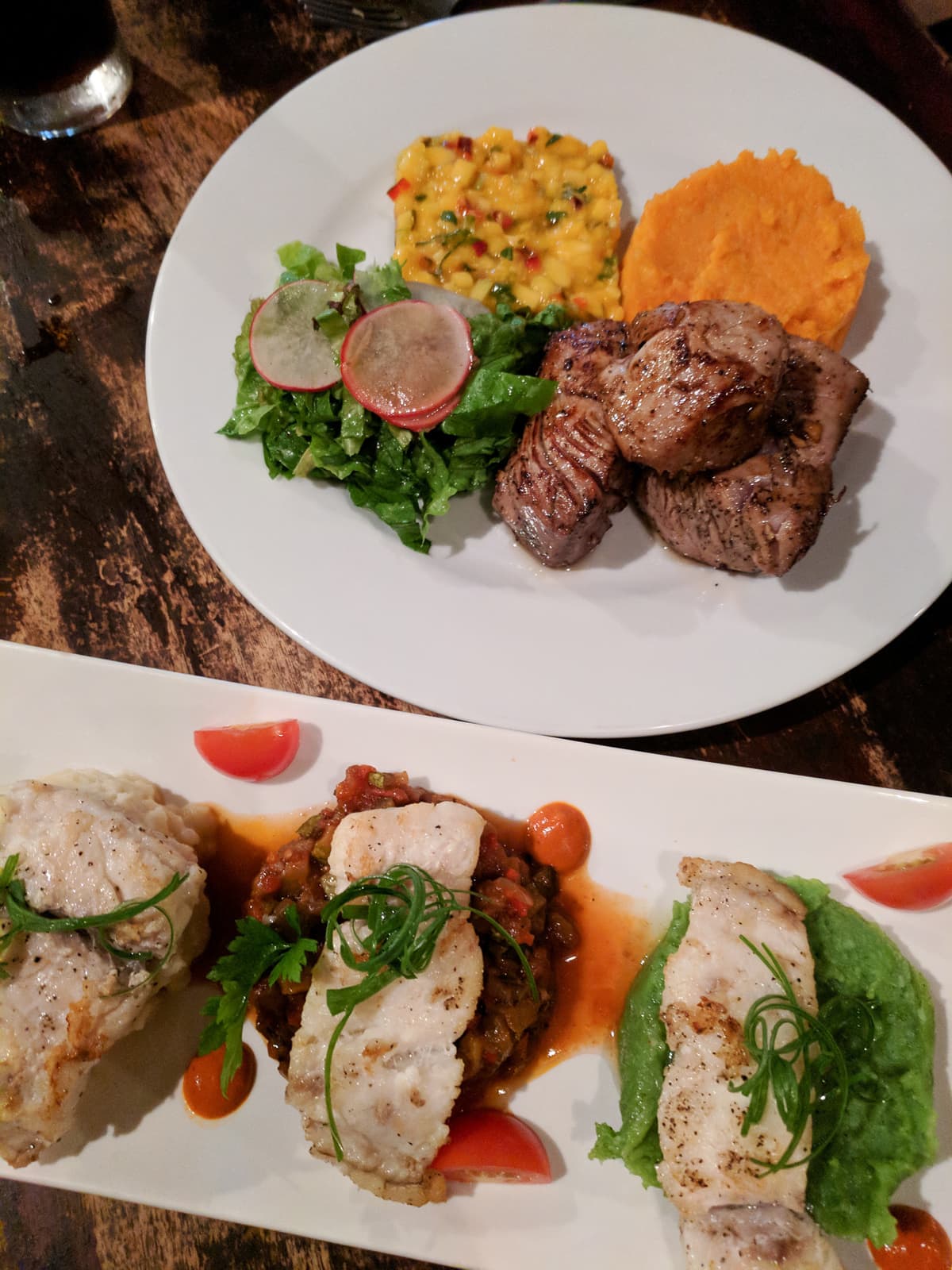 If you are looking for an upscale dining experience in Tamarindo, Seasons by Shlomy definitely delivers. And, for the quality of the food, the price is quite reasonable.
4. Rumors
I can't talk about my favorite restaurants in Tamarindo without mentioning Rumors! Casual by day, Rumors also offers an upbeat bar at night. We stopped by the restaurant for lunch, and we were blown away by the quality of the food.
Tamarindo (and Costa Rica in general) really knows how to do fish, so we wanted to eat as much of it as possible during our trip. We started with the carpaccio, which was incredibly light and delicious.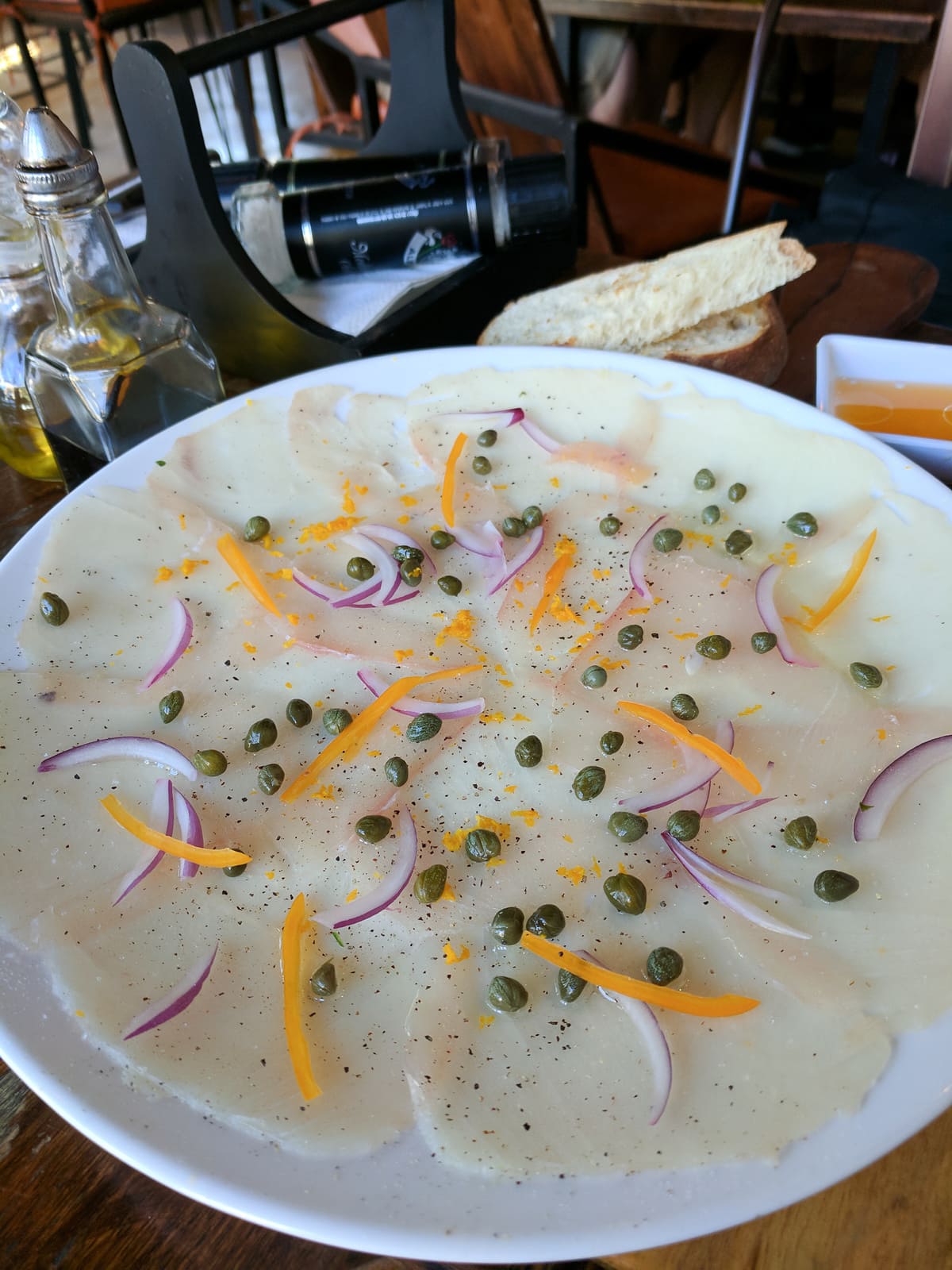 I had an intense burger craving, so I decided to order the sliders, which came with a fish, chicken, and a beef burger. These were unlike any burgers I had ever had, and I loved the sauces they were paired with.
Though he claimed he didn't like poke, my boyfriend decided to order the salmon poke bowl. By the end of the meal, he was a convert! I snuck a few bites (are you sensing a trend yet?), and I enjoyed it just as much.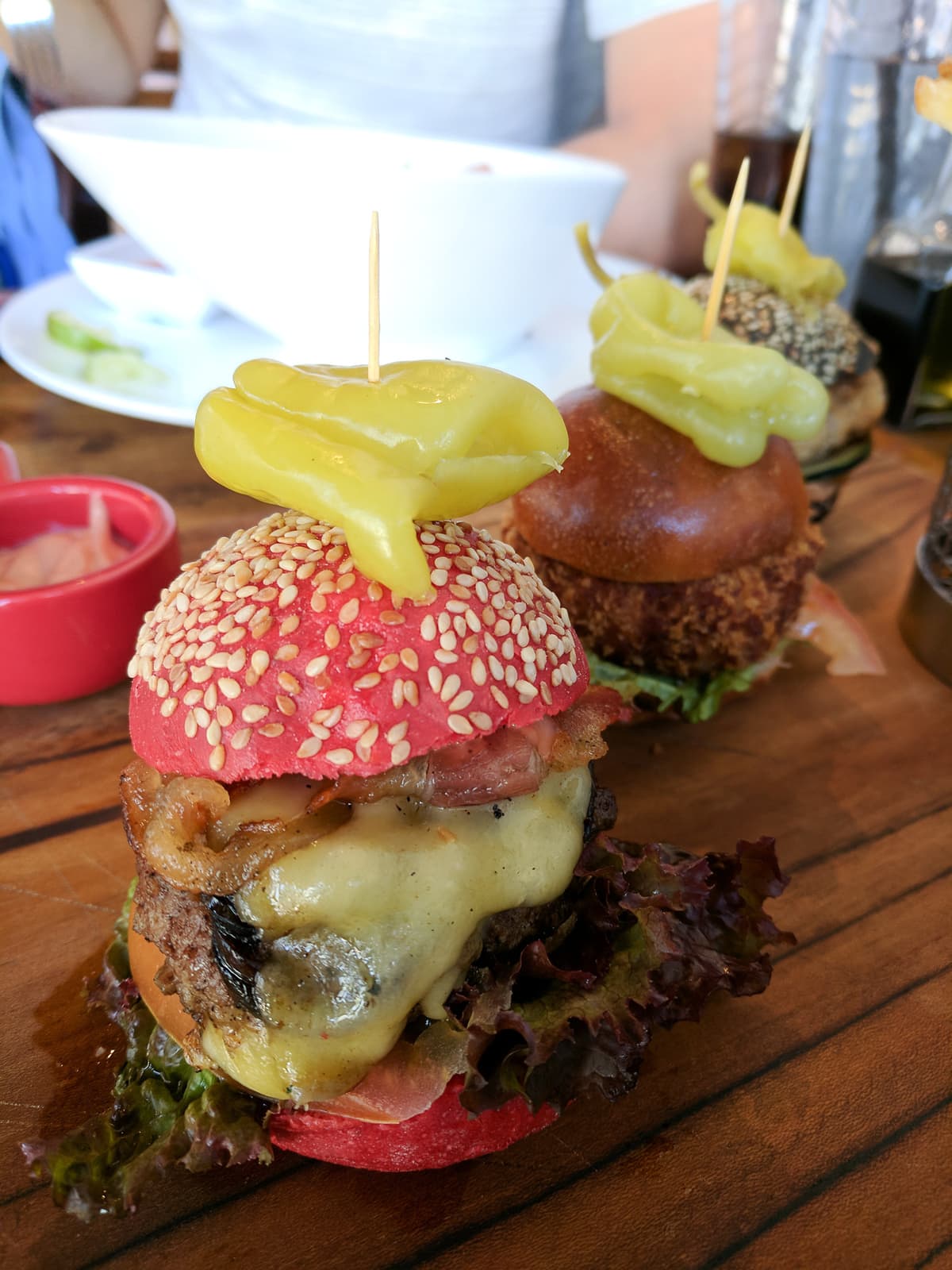 5. Bamboo Sushi Club
Last but not least, we stopped into Bamboo Sushi Club for lunch one day while in Tamarindo. Craving a bit of a change from the traditional Costa Rican food, we ordered some sushi and the chicken teriyaki salad.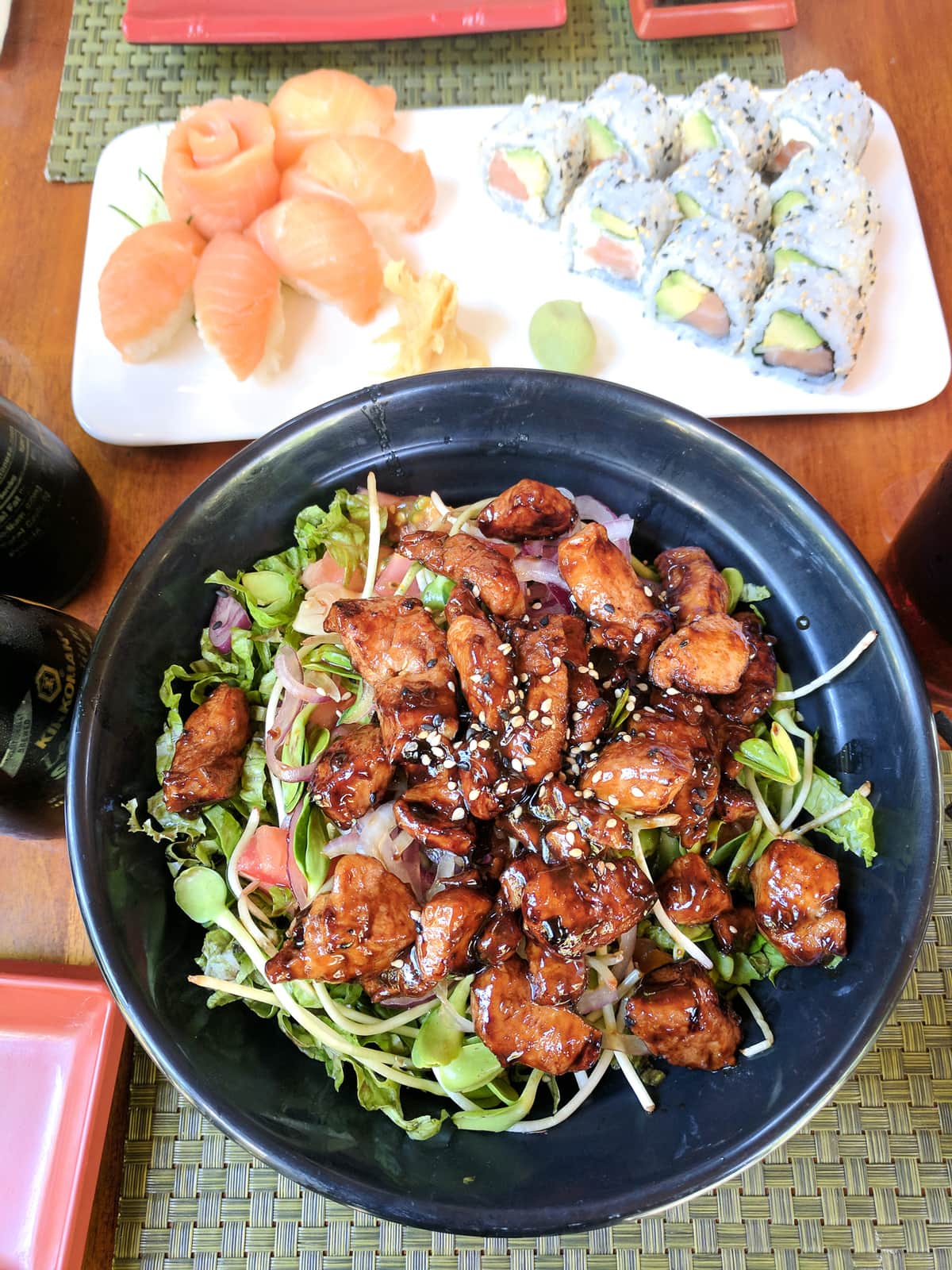 I have to be totally honest here: the food was delicious, but I am a little bit hesitant to recommend Bamboo Sushi Club because of the price. Coming from New York City, I am used to expensive food, but the prices felt a bit extravagant to me. However, I think it is still a great restaurant to check out if you are in the mood for sushi and willing to fork over the cash.
If you are interested, I also uploaded a Youtube video that records all of our adventures and delicious eats in Costa Rica. Make sure to check it out!
Have you ever been to Costa Rica? Let me know in the comments below!