Planning a trip to New Orleans? Here are some of my tips to make the most out of your trip!
A few weekends ago, my boyfriend Kyle and I flew down to New Orleans for a long weekend. We made the trip down there for a friend's wedding, but we decided to stay there Thursday to Sunday to make the most of it.
Both Kyle and I had never been to New Orleans before, so we were really excited to eat and explore our way through the city.
Today, I'm sharing my weekend guide to New Orleans with everything that we got up to on our trip!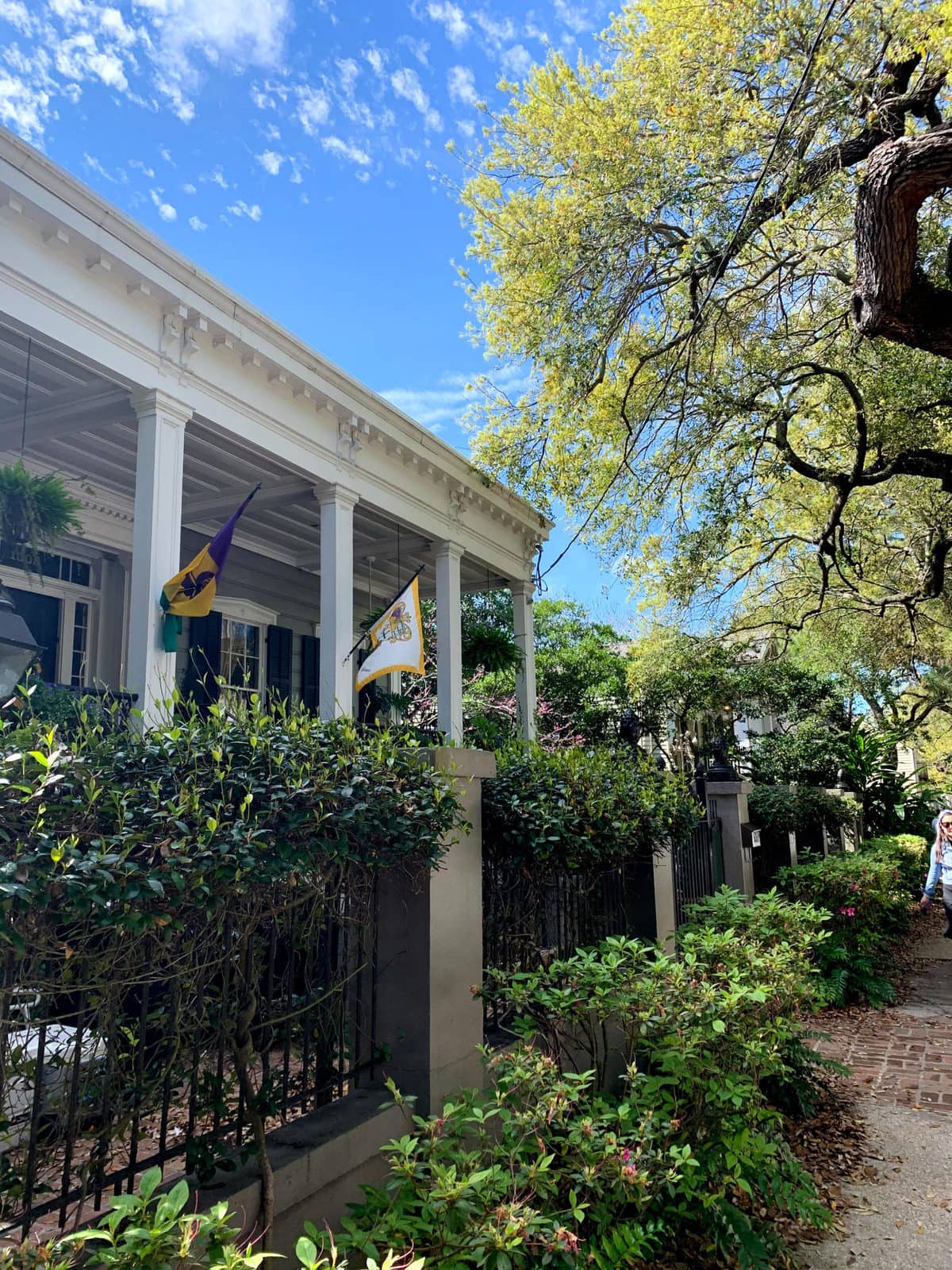 After asking all our friends for NOLA recommendations, we had a huge list of places to check out. Since we were only there for three full days, we didn't get to everything. But, hey, it just means we have all the more reason to go back!
Where We Stayed
Since we knew we wanted to be near the French Quarter, we decided to stay at The Troubadour Hotel. Located in the Central Business District, it definitely has more of a corporate vibe, but it's just a few blocks away from the French Quarter and Bourbon Street.
As a boutique hotel, the rooms were a bit smaller than we typically like (but still bigger than New York City hotel rooms!). However, we had more than enough space for the two of us, and we had a nice view of the business district. The Troubadour also has a rooftop bar, which is definitely worth checking out.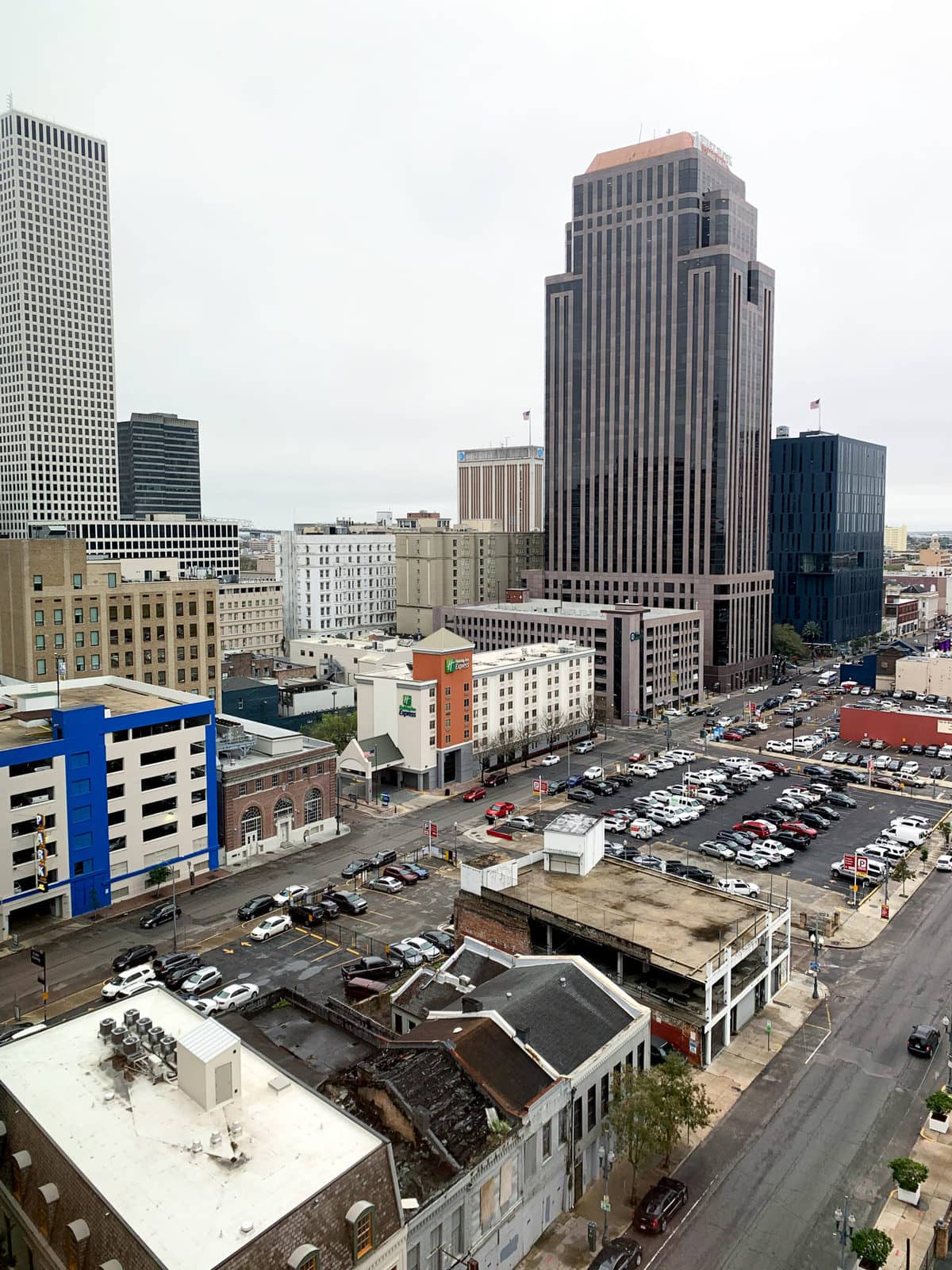 If I had to do it all over again, I would probably opt for a different hotel a bit closer to the French Quarter. While renting an Airbnb in the French Quarter is tempting, I have heard lots about the devastating impact that Airbnbs have had on the housing market in New Orleans. Next time we go, I will probably book another hotel, but I might do a bit more research on the best areas to stay in.
Where We Ate
New Orleans has no shortage of amazing food, so we did our best to check out as many great restaurants as possible. Here are the spots that we ate at over the course of our long weekend.
Commander's Palace: If you have time for one meal in New Orleans, have it at Commander's Palace. We ate here for lunch on our first day, and it was absolutely amazing. A New Orleans institution, this restaurant has everything you could want and more—we especially loved the shrimp & grits and Creole bread pudding soufflé.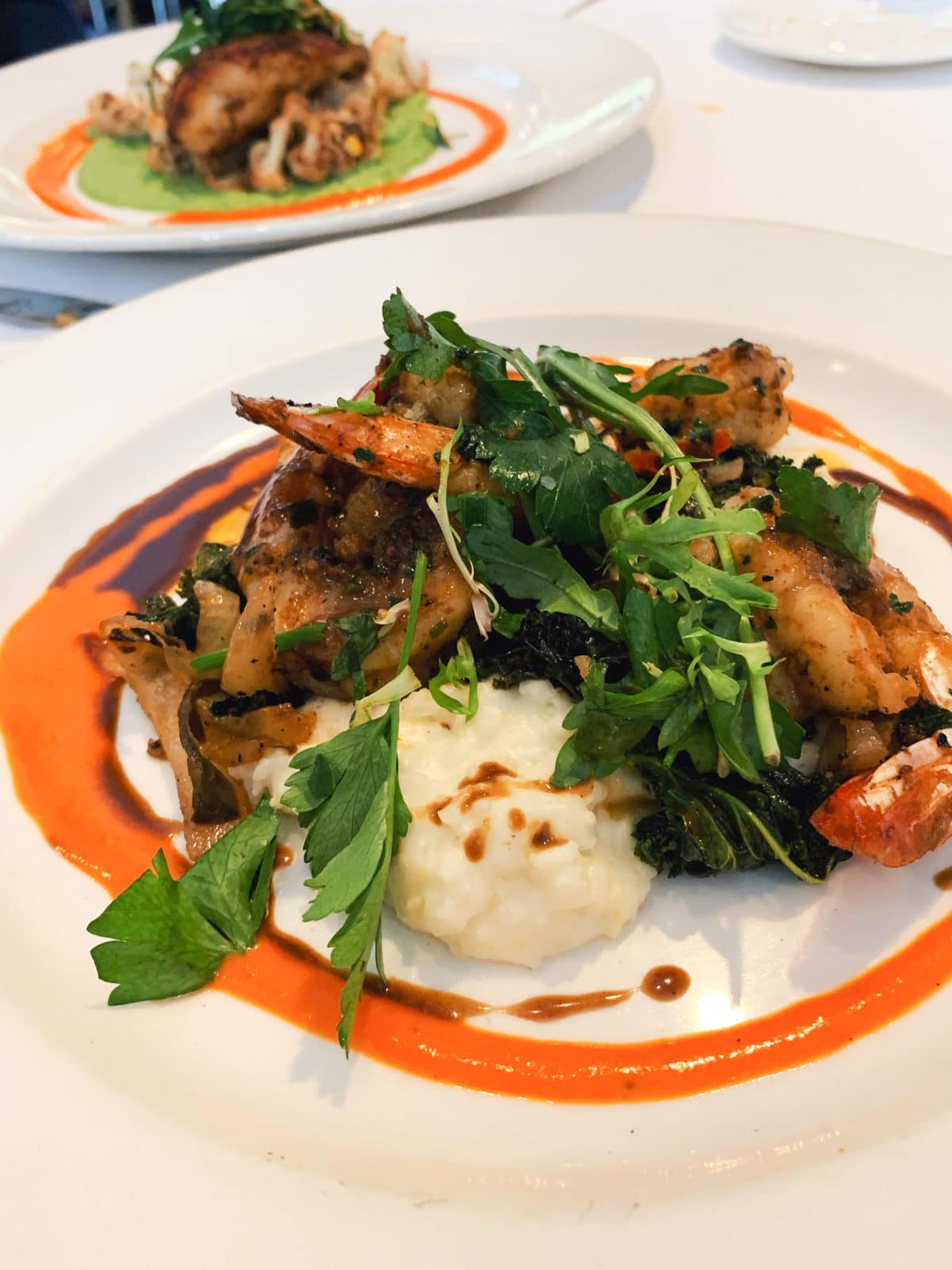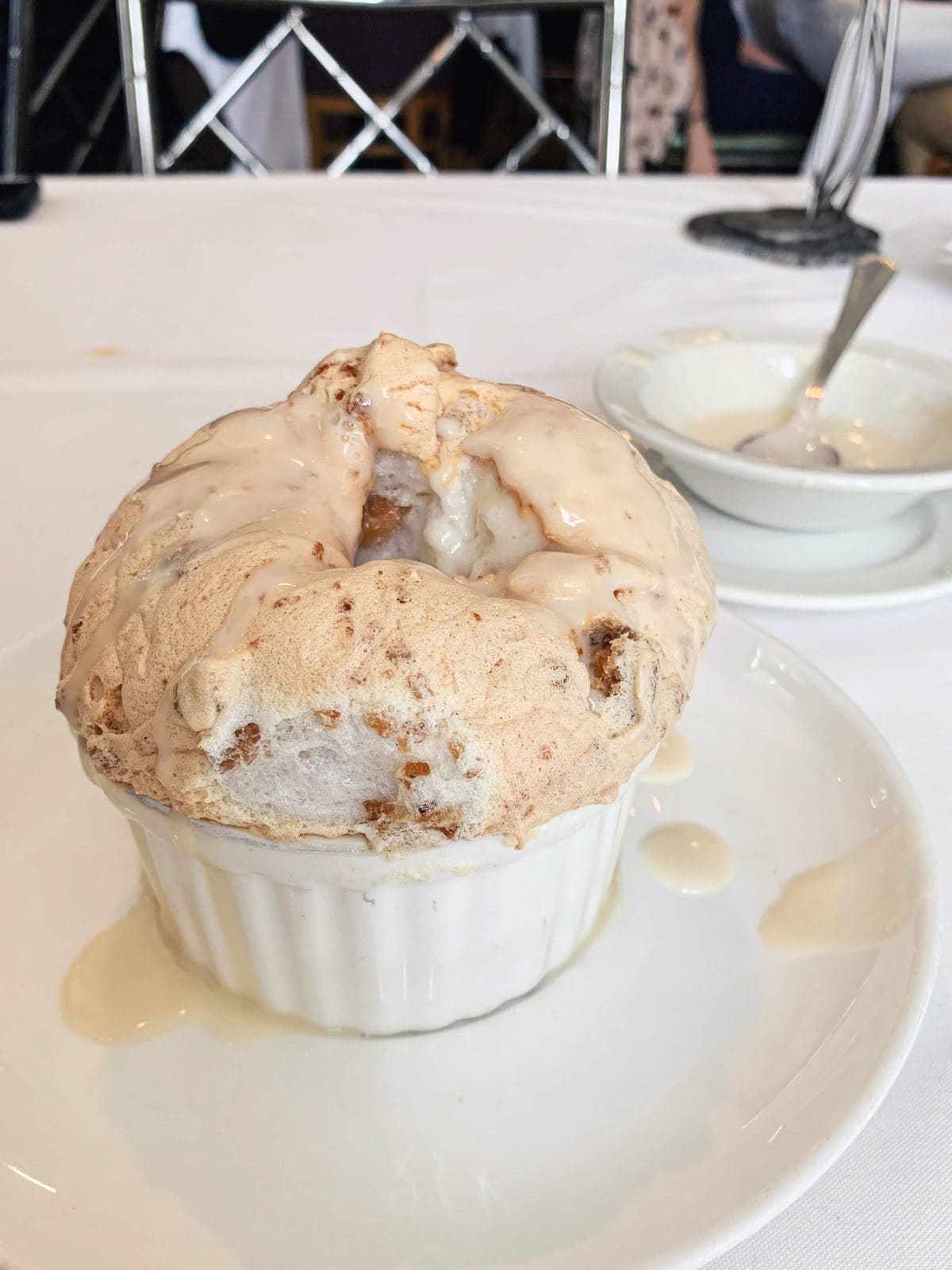 Café du Monde: Did you really go to New Orleans if you don't eat at Café du Monde? I knew I wanted to stop in and try some beignets, so we popped by one morning before going on a walking tour. Even though it was before 10am, the line was out the door and all the way down the street. Since we were in a bit of a rush, we ended up getting our food to go. If you're heading there on your next trip, I recommend going a bit early to beat the crowds!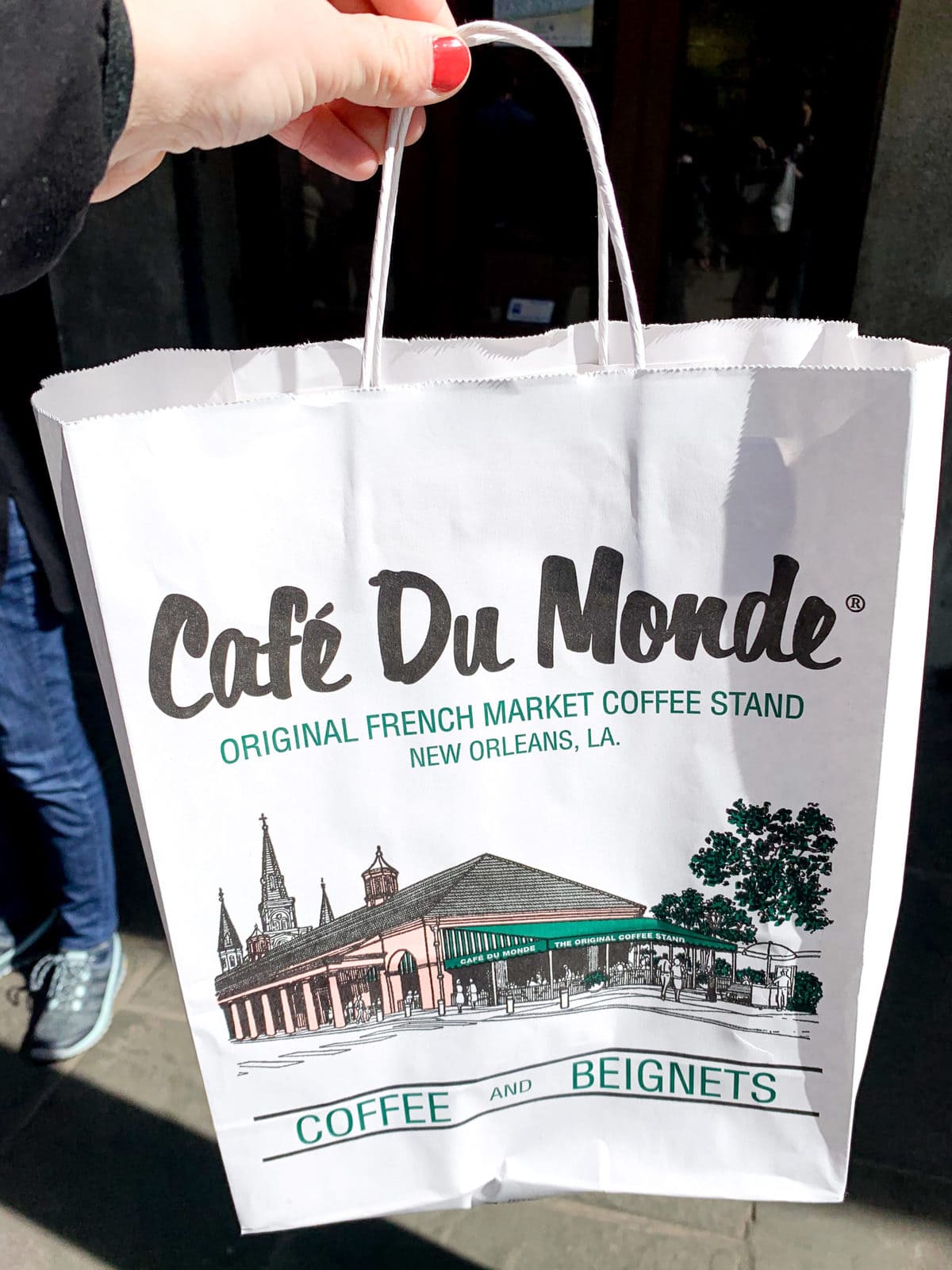 Antoine's: With a long and rich history, Antoine's is truly a New Orleans establishment. We stopped in here after our walking tour on Saturday, and we enjoyed an amazing three-course lunch special for $20.20. I chose the cream of asparagus soup, trout, and strawberry angel food cake, and everything was delicious.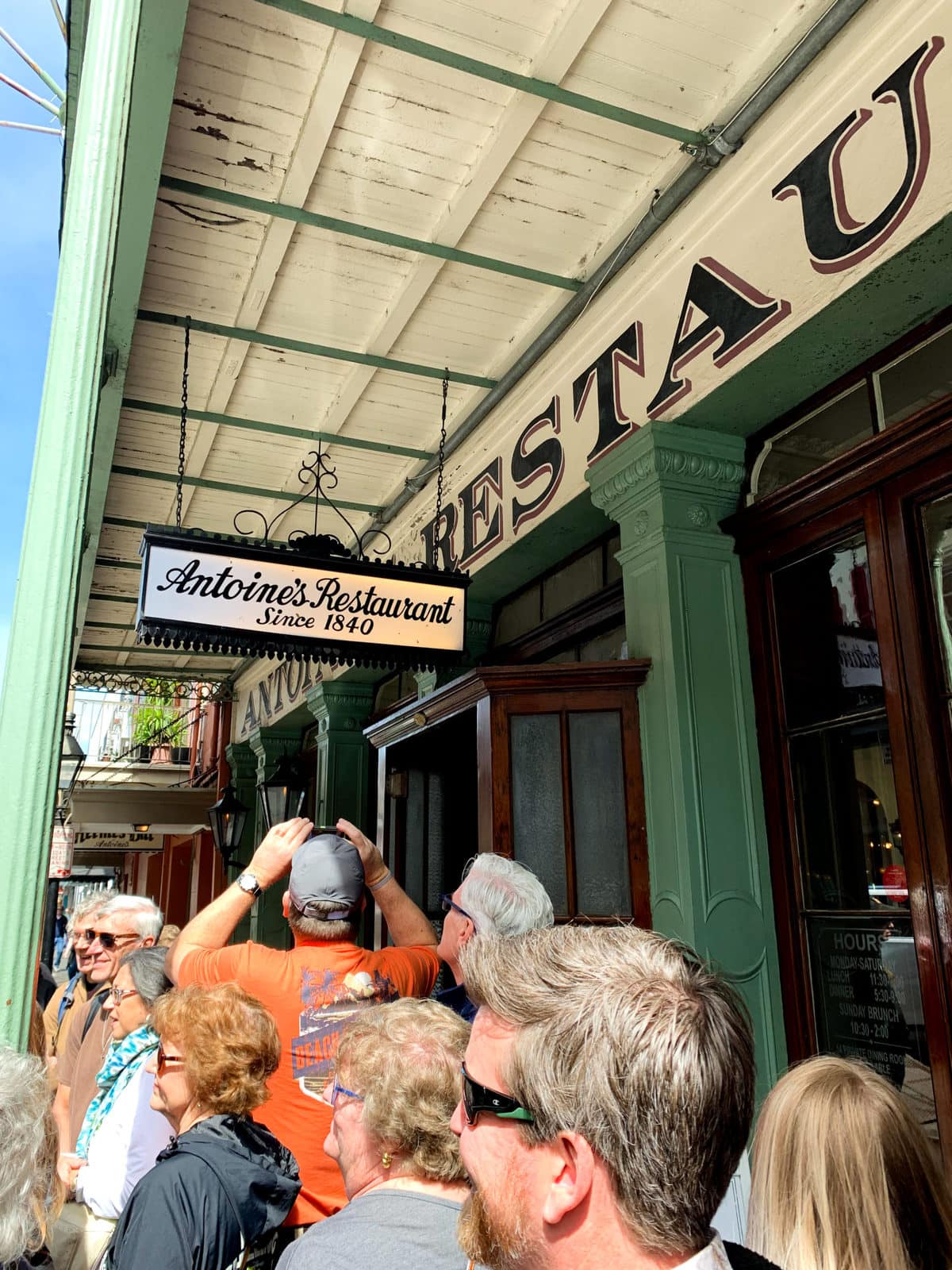 Atchafalaya: One of our friends used to live in New Orleans, and he highly recommended that we try out Atchafalaya. This restaurant truly takes traditional New Orleans dishes and makes them their own. I was absolutely obsessed with the Boudin & Cheese Curd Boulettes!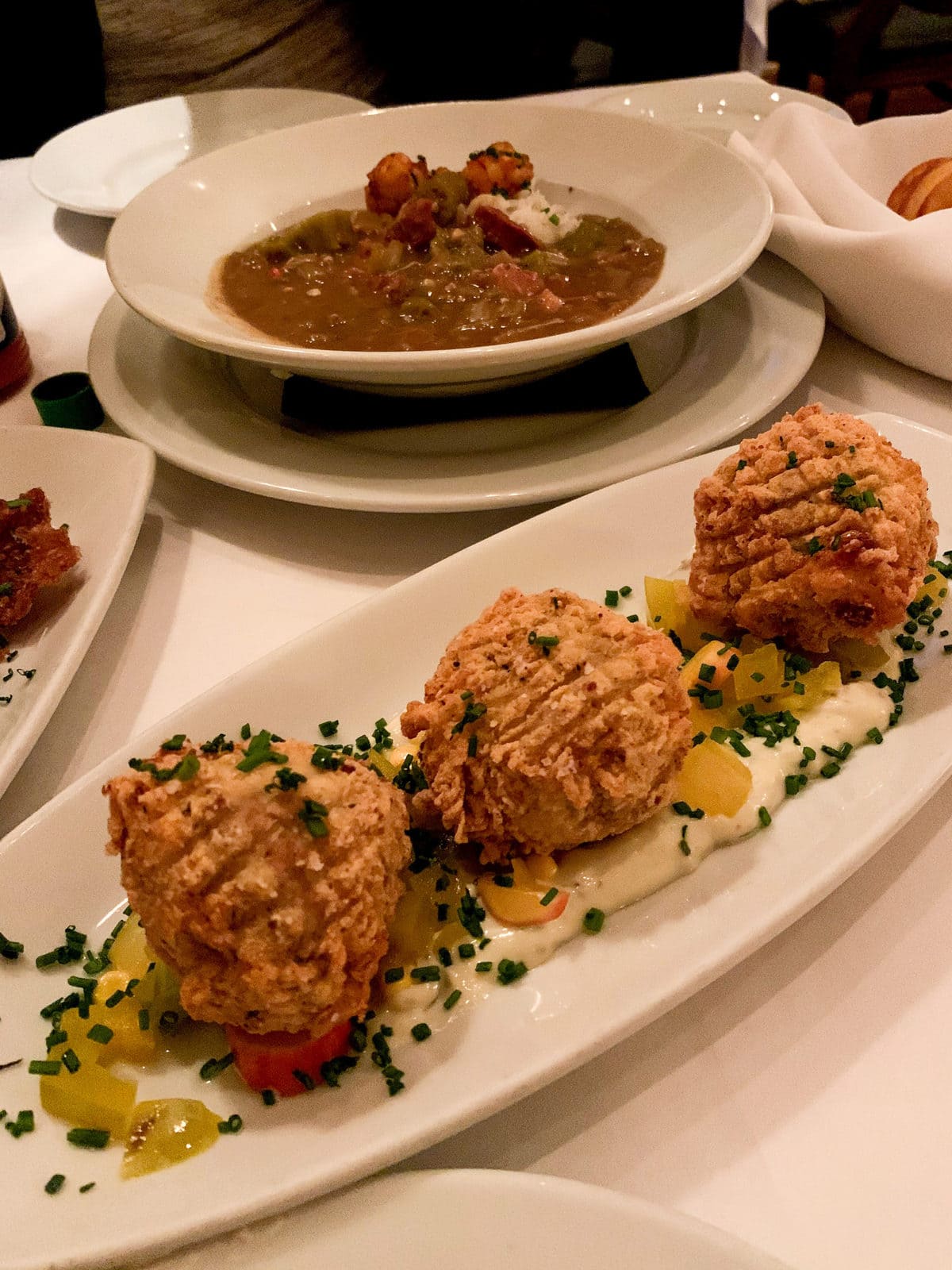 What We Did
Whenever I visit a new city, I love walking around as much as possible and taking in the sights. I wish we could have seen more, but we did our best to do as much as possible on our short trip. Here were some of the highlights!
Strolling down Bourbon Street. Wait, did I say highlights? While Bourbon Street is definitely a sight to see, it's not really our vibe. After checking into our hotel the first night, we walked over to Bourbon Street to grab a quick bite to eat. We strolled down the street for a while, and I have to admit it's a pretty entertaining place to people watch.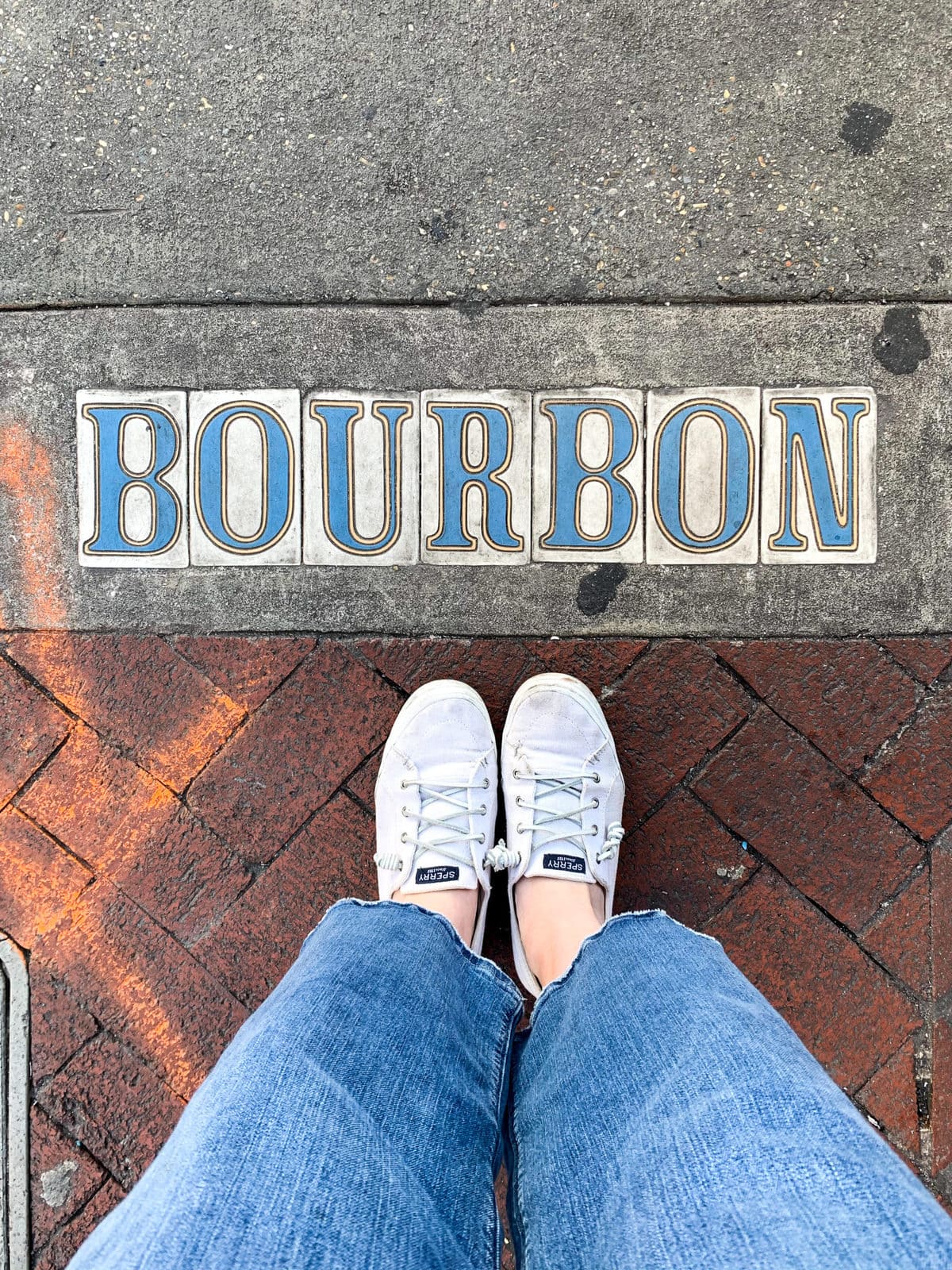 Listening to jazz on Frenchman Street. Another night, we met up with a few friends and caught some live jazz along Frenchman Street. Located a few blocks east of the French Quarter, Frenchman Street is packed with live music venues. We ended up at Cafe Negril, and we had a really great time.
Going on a walking tour through the French Quarter. Whenever I visit a new city, one of my favorite ways to learn more about its history and catch the sights is through a walking tour. Kyle and I decided to go on a French Quarter and Cemetery Walking Tour, and we loved it! Our tour guide Brent was hilarious and so knowledgeable, and I really enjoyed getting the chance to explore St. Louis Cemetery No. 1.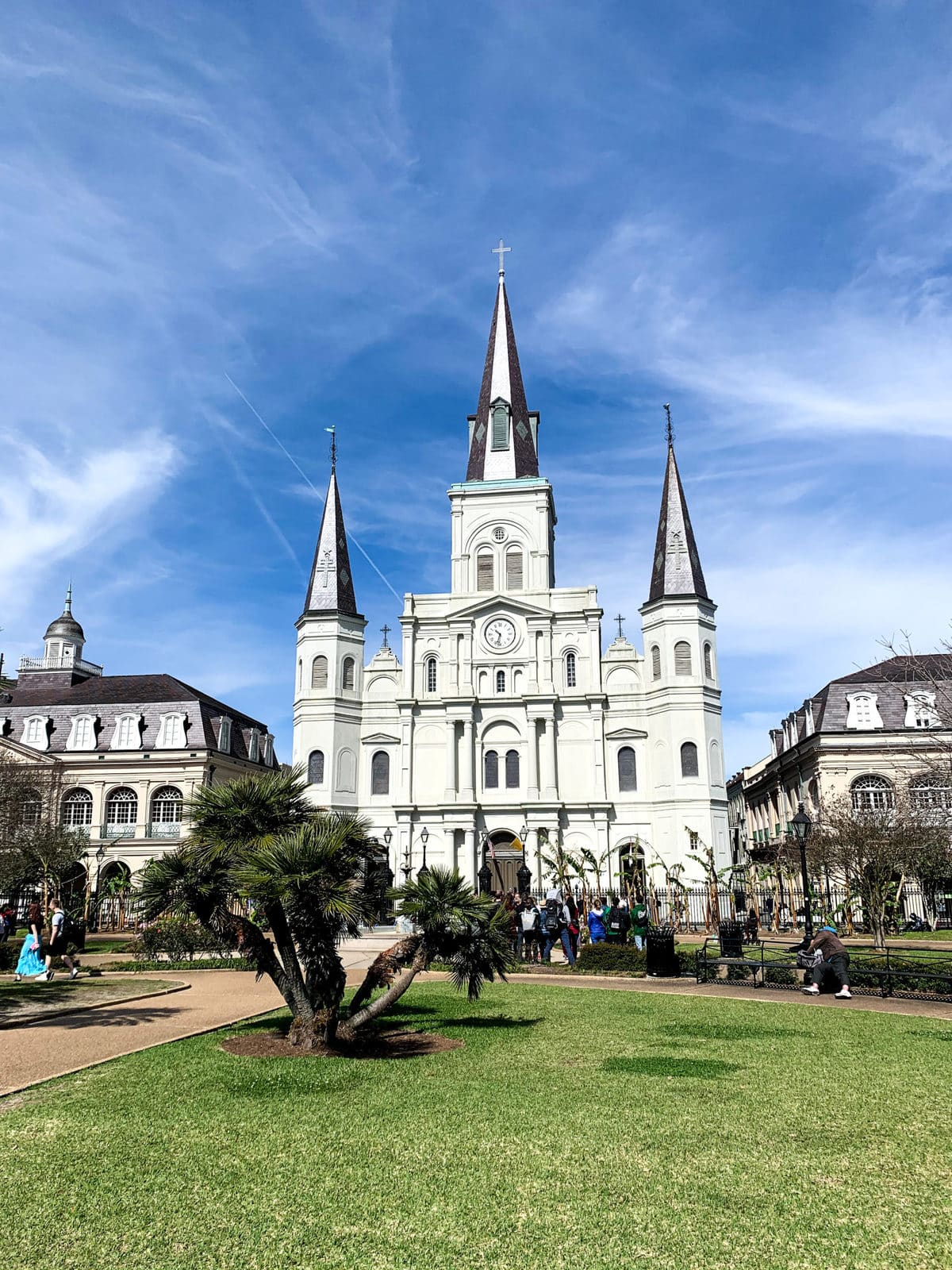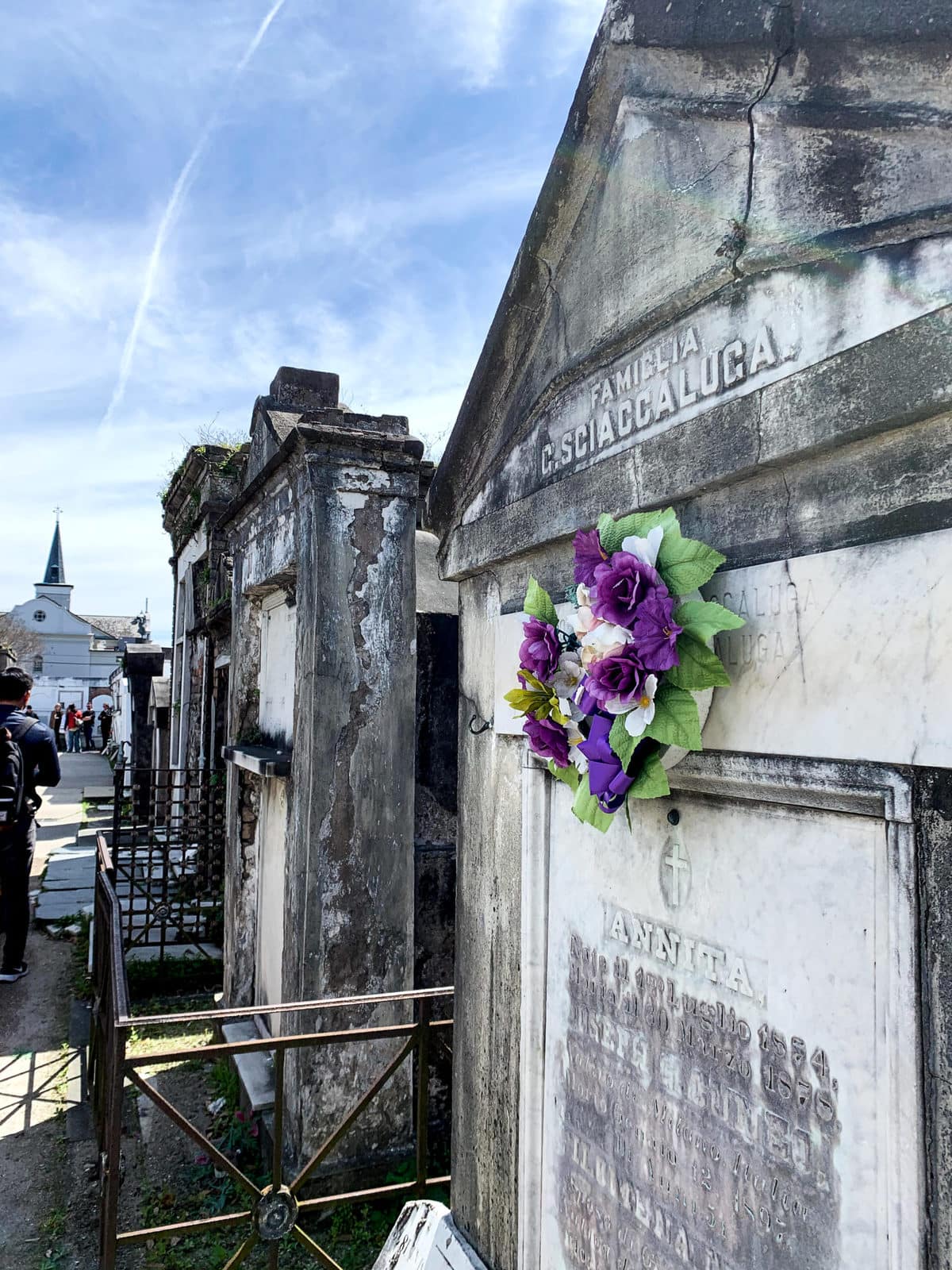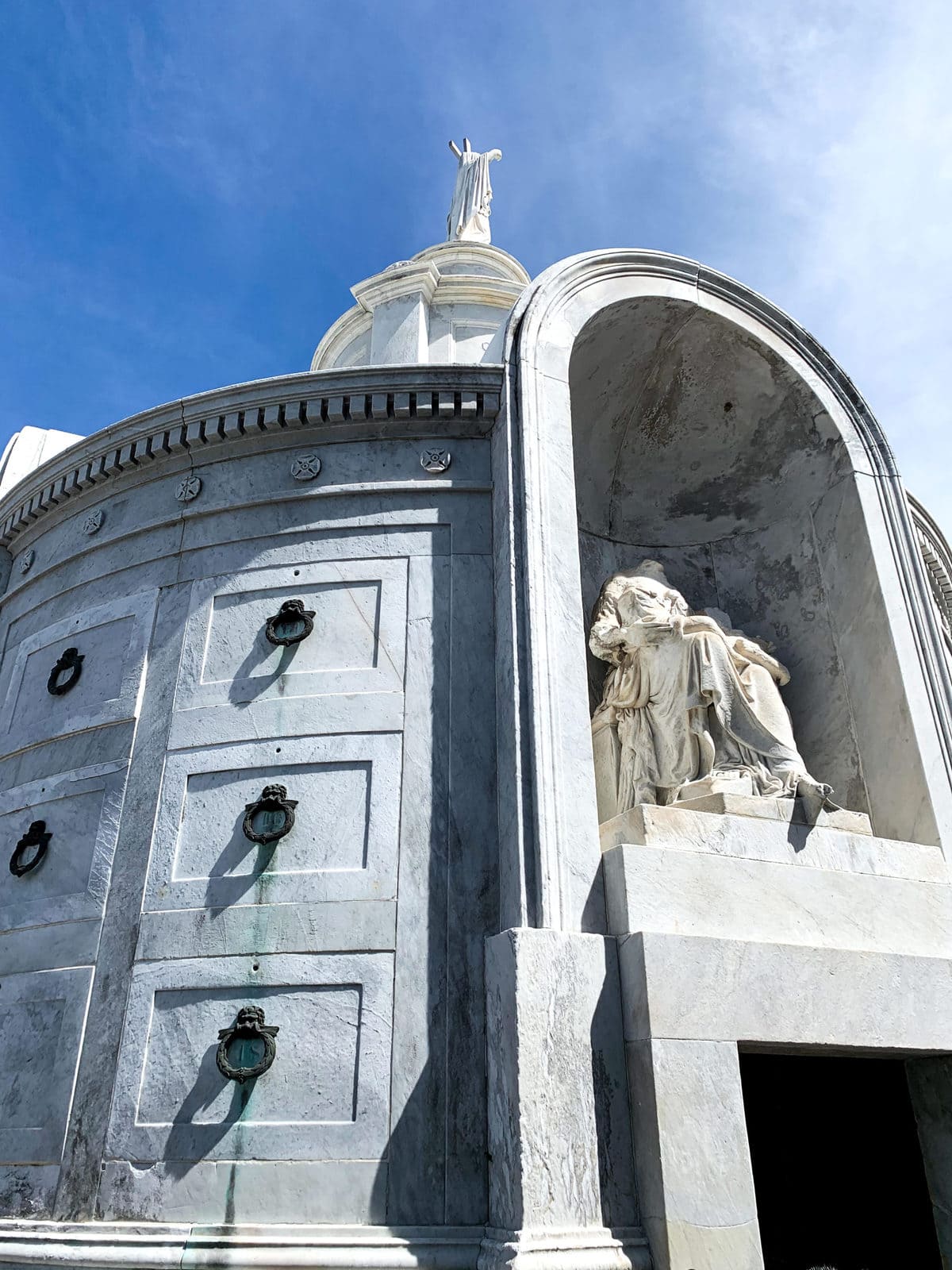 Eating our way through NOLA on a food tour. The next day, we opted to eat our way through the city instead! We went on a food tour hosted by Tastebud Tours, and it was a fantastic way to sample more New Orleans staples. We tried everything from red beans and rice to a roast beef po-boy.
Attending a wedding at the New Orleans Museum of Art. Okay, this one probably won't be on your list, but we had the absolute pleasure of attending a wedding at this beautiful venue. Their ceremony took place in the gorgeous Sydney and Walda Besthoff Sculpture Garden, and the reception was held in the museum itself.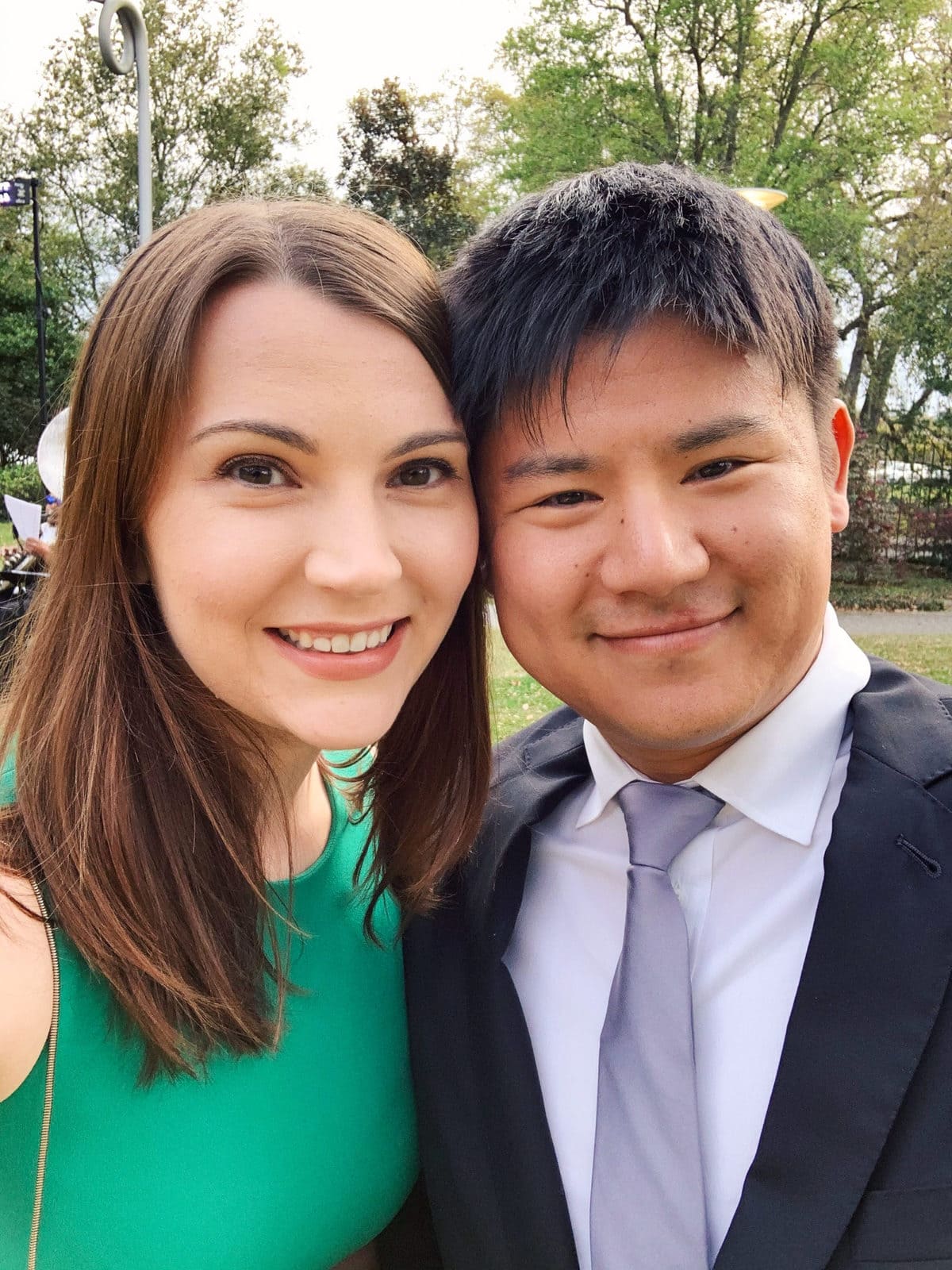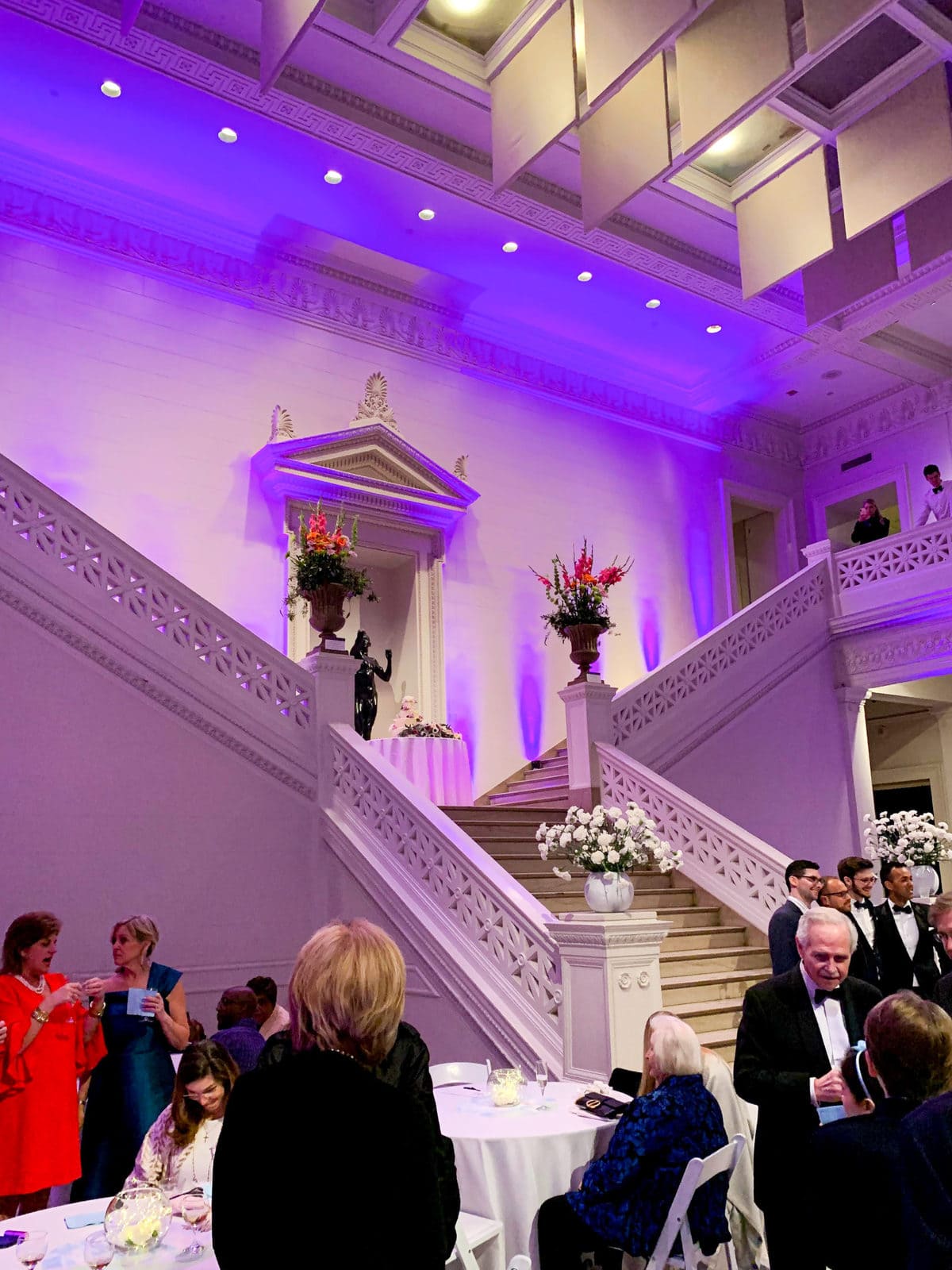 What We Packed
If you're traveling to New Orleans during the winter or early spring like us, I highly recommend packing lots of layers! Even though it was 60 degrees and sunny during the daytime, the temperature dropped significantly in the shade and at nighttime. I wish I had packed a thicker jacket, as well as more sweaters and long-sleeve shirts.
Apart from some layers, I also recommend packing an umbrella. We got lucky with a break in the rain for our entire trip, but I know it rains a lot in New Orleans overall.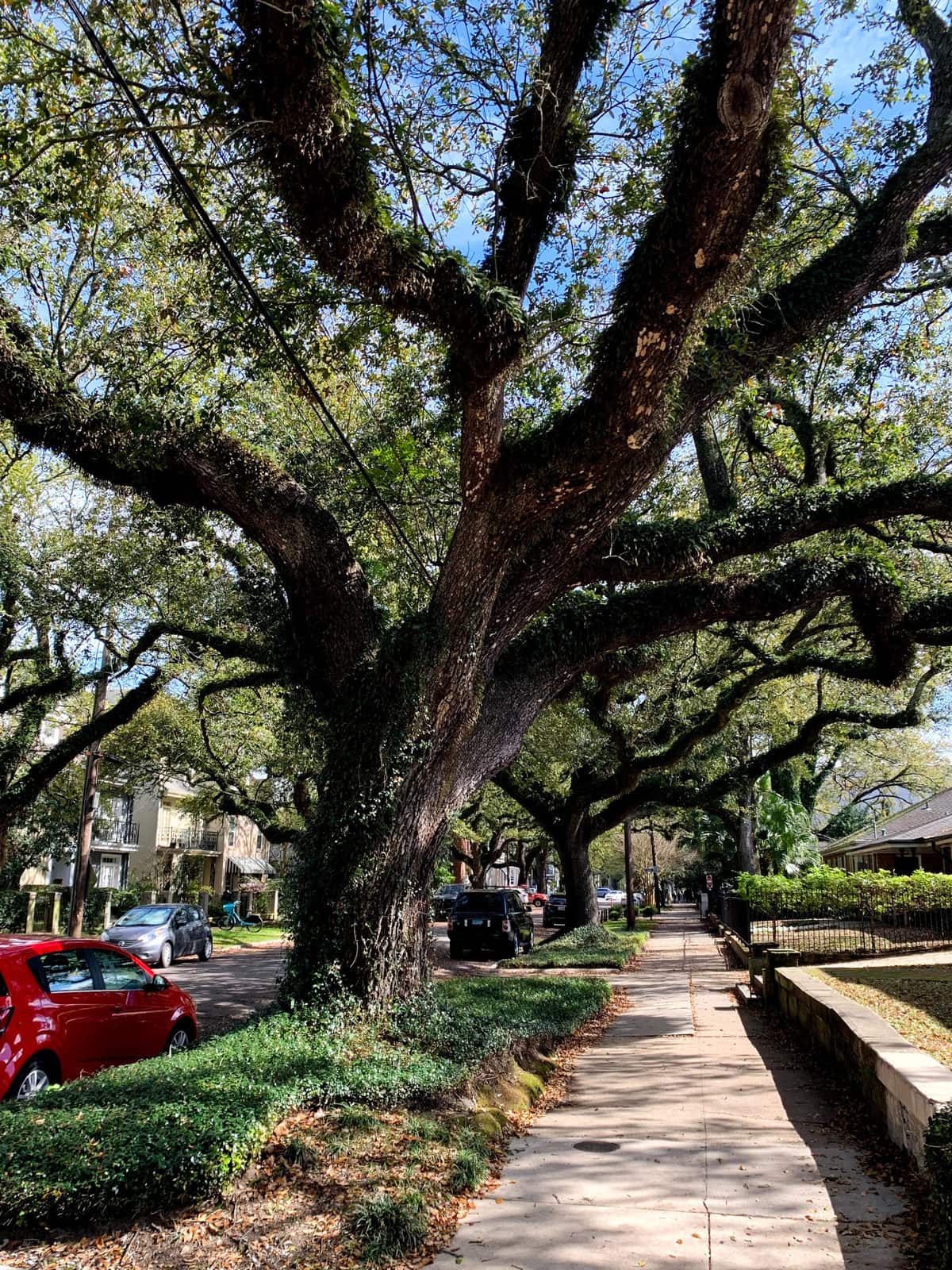 Ideas for Next Time
Before our trip, we asked several of our friends for recommendations, and they gave us a fantastic list. Here's some of the places we plan to check out on our next NOLA trip.
The National WWII Museum
Verti Marte — "great po-boys!"
Willa Jean
Pêche Seafood Grill
Magazine Merchant House
Basin Seafood and Spirits
Parkway Bakery and Tavern
Parasol's Bar and Restaurant
Until Next Time, New Orleans!
Overall, we had an amazing trip! It was a bit shorter than I would have liked, but we really made the most of it. I hope this guide helps you plan your next trip to New Orleans. And, as always, please let me know in the comments below if you have any other recommendations.