This post may contain affiliate links. Please read my disclosure policy for more details.
We just recently passed the first day of summer, and I am feeling it.
I'm one of those people that just *cannot* tolerate the heat. I always get a sunburn within five minutes of stepping outside my front door, and I hate running errands when it's sweltering outside.
But, the one thing that I love about summer is the desserts! From ice cream to cobblers, the summertime dessert options are endless. And today, I wanted to give you a quick roundup of all our favorite summertime recipes so that you know just what to bake in the coming months.
Without further ado, here are some amazing dessert recipes you need to try this summer.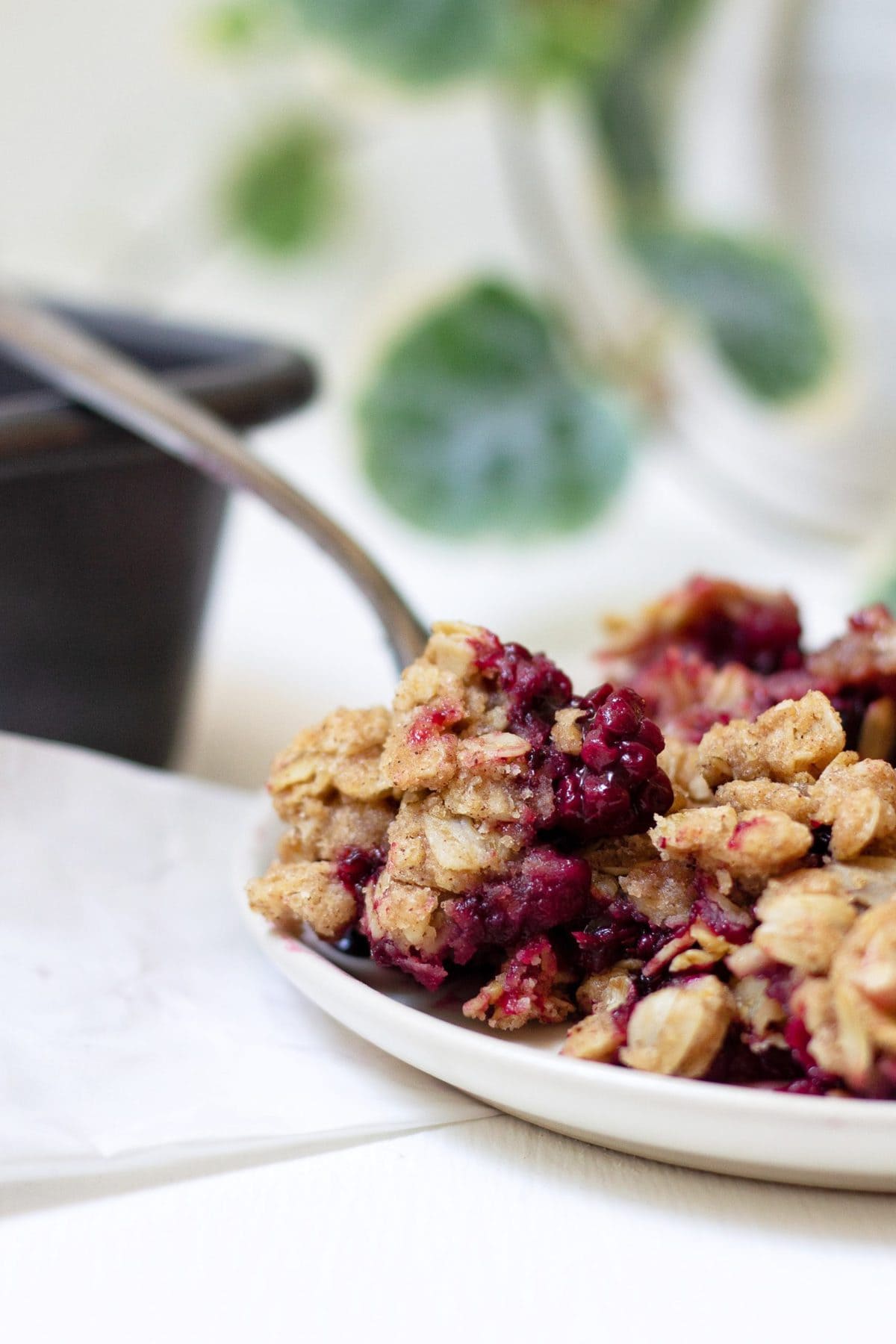 This is the quintessential summer recipe in my book—a crisp loaded up with fresh, juicy blackberries. Serve it with a heaping scoop (or two) of vanilla ice cream and you're in business.
I also love how versatile this recipe is. If you have a lot of blueberries or raspberries on hand, try throwing them in there as well! During the summertime, you truly can never have enough berries.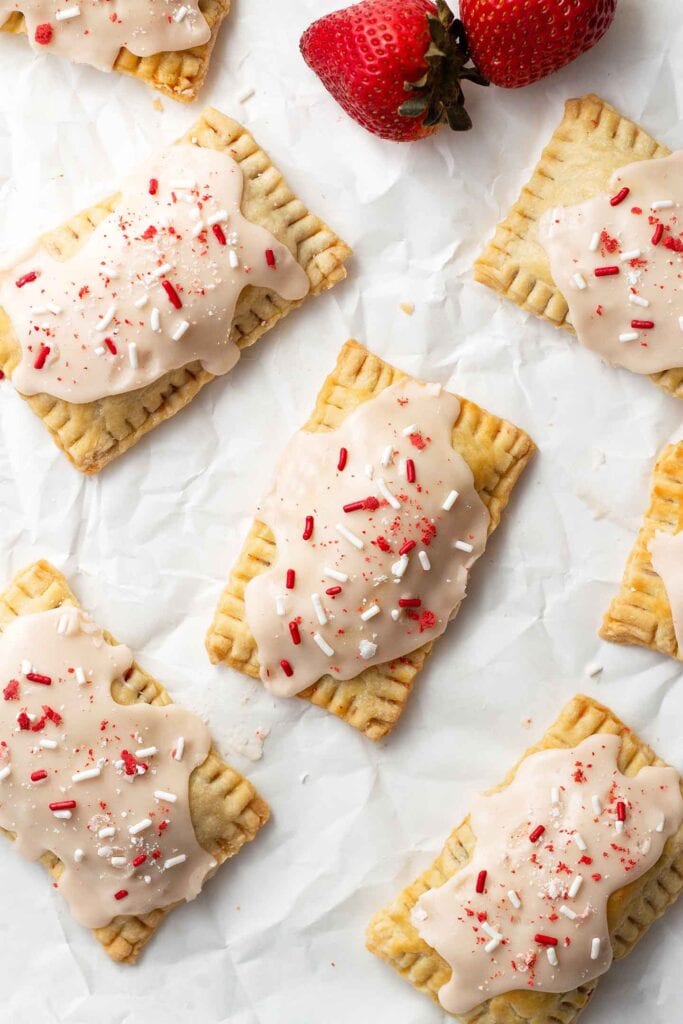 10 minutes before my first class of the day in high school, you could usually find me at the vending machine. Buying a pack of strawberry pop tarts.
This recipe has all the delicious flavor of my favorite pop tarts, but it's so much better! Everything is made from scratch, including the buttery, flaky pie dough, the fresh strawberry jam, and the frosting. But don't be scared—these pop tarts could not be more simple to make.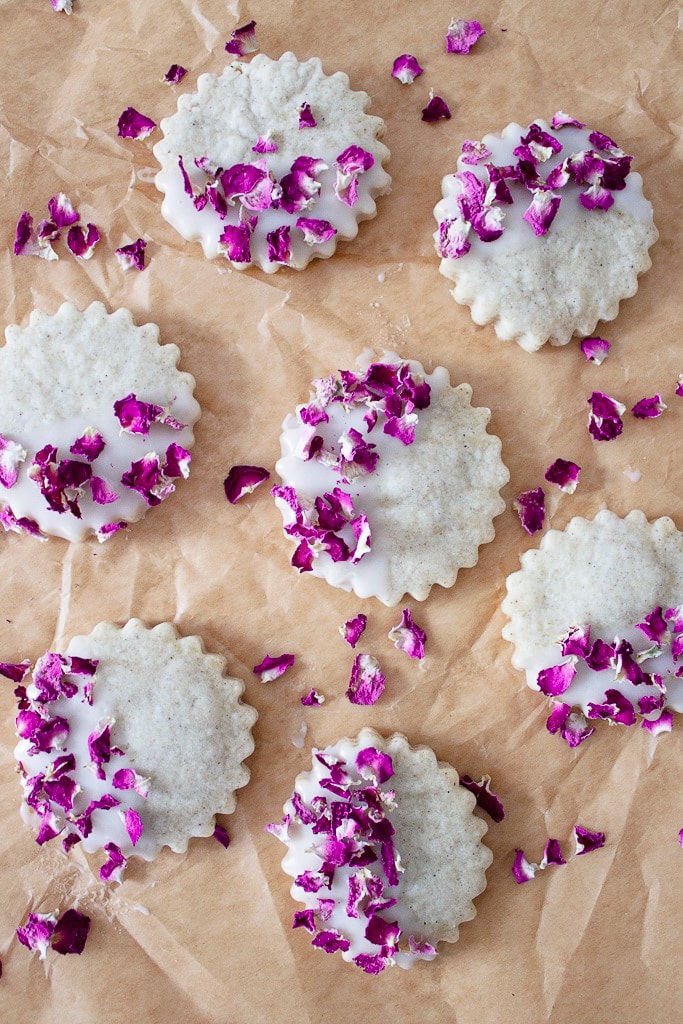 With all the classic flavor of traditional shortbread cookies, this recipe takes it up a notch with rose extract and edible rose petals. Y'know, because we're fancy over here.
Also, feel free to get creative with the design! You can cover the entire cookie with rose petals, or use them sparingly to give the cookies a unique look.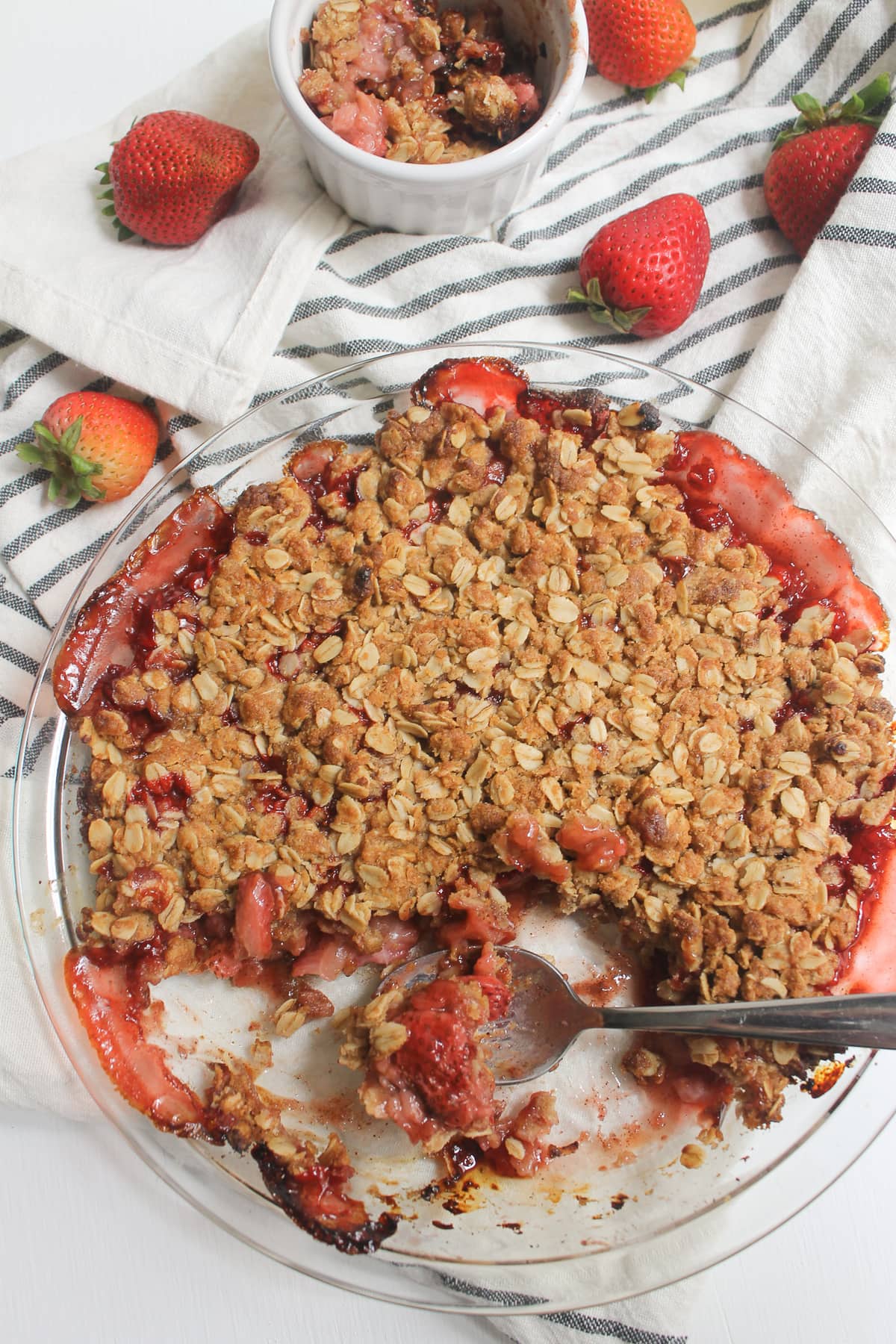 This recipe fuses two of my all-time favorite ingredients: strawberries and cardamom. And it is very bit as magical as it sounds.
Plus, this strawberry cardamom crumble has the delicious taste of a pie but none of the hard work, and that is 100% fine by me. And the best part is it takes less than 15 minutes to whip up and only 30 minutes in the oven!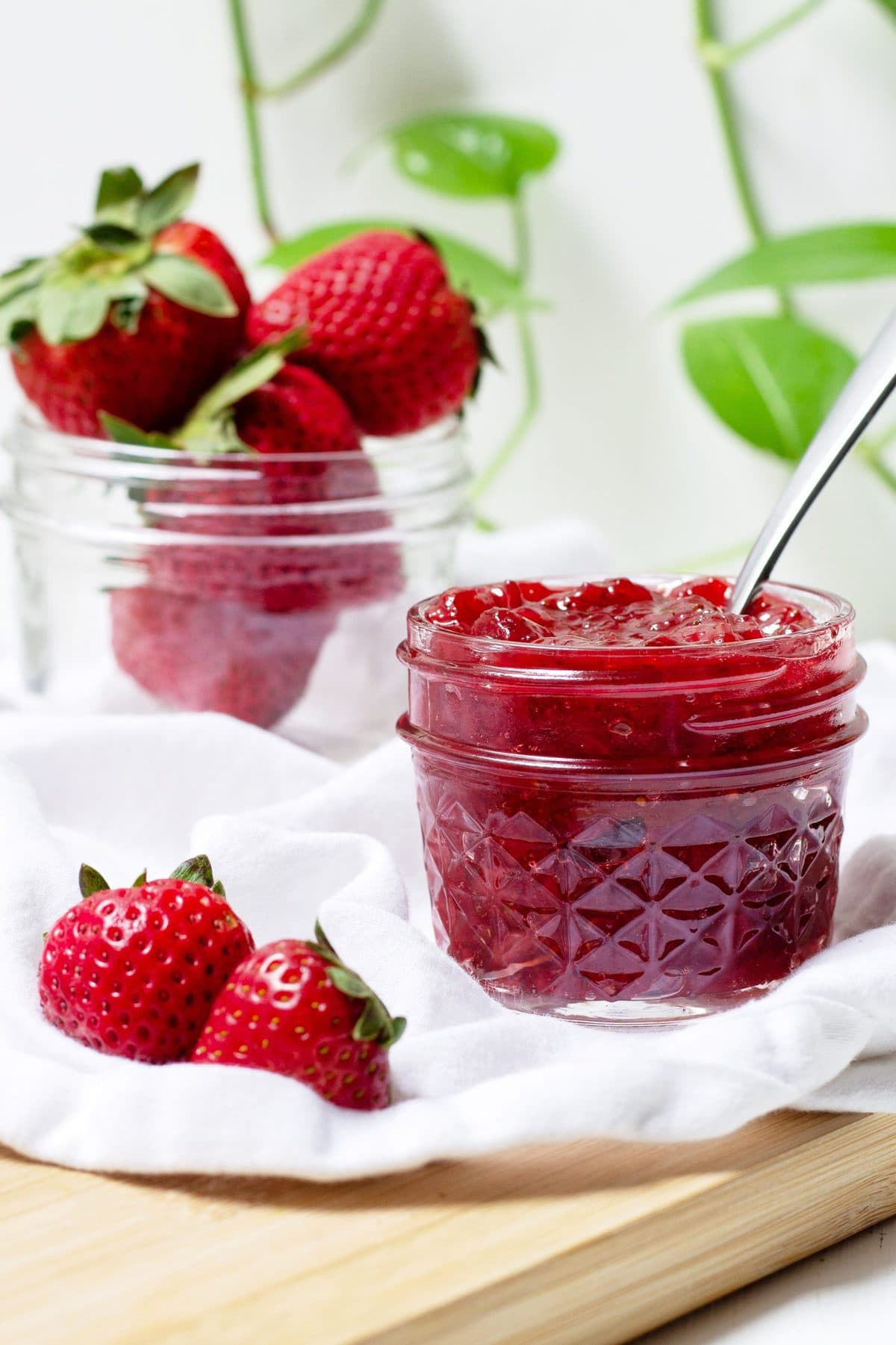 During the summertime, I truly can never get enough strawberries. I always find myself buying far too many, and that's when I turn to making jam. This homemade strawberry jam only requires four ingredients, less than twenty minutes, and one pot to make. Win-win-win.
And since I know jam can be a bit tricky to make, this recipe features an in-depth video that describes how to make jam from start to finish. You'll never want to buy jam from the grocery store again!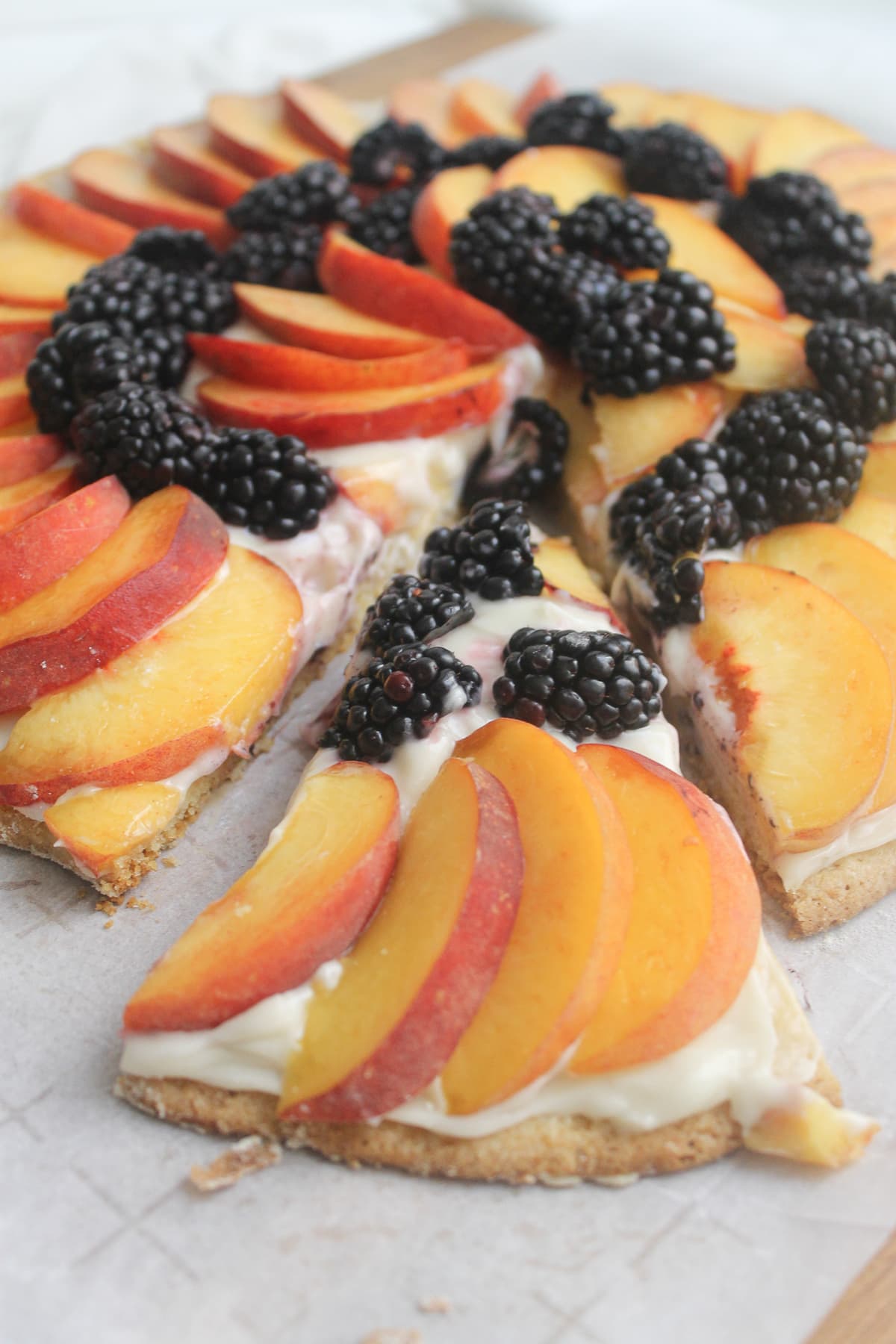 Whoever invented dessert pizza honestly deserves a medal. If I could eat dessert for all meals during the day, I honestly would.
With a soft sugar cookie crust, thick cream cheese frosting, fresh peaches, and blackberries, this is the pizza to rule all pizzas. But don't take my word for it—try it out for yourself!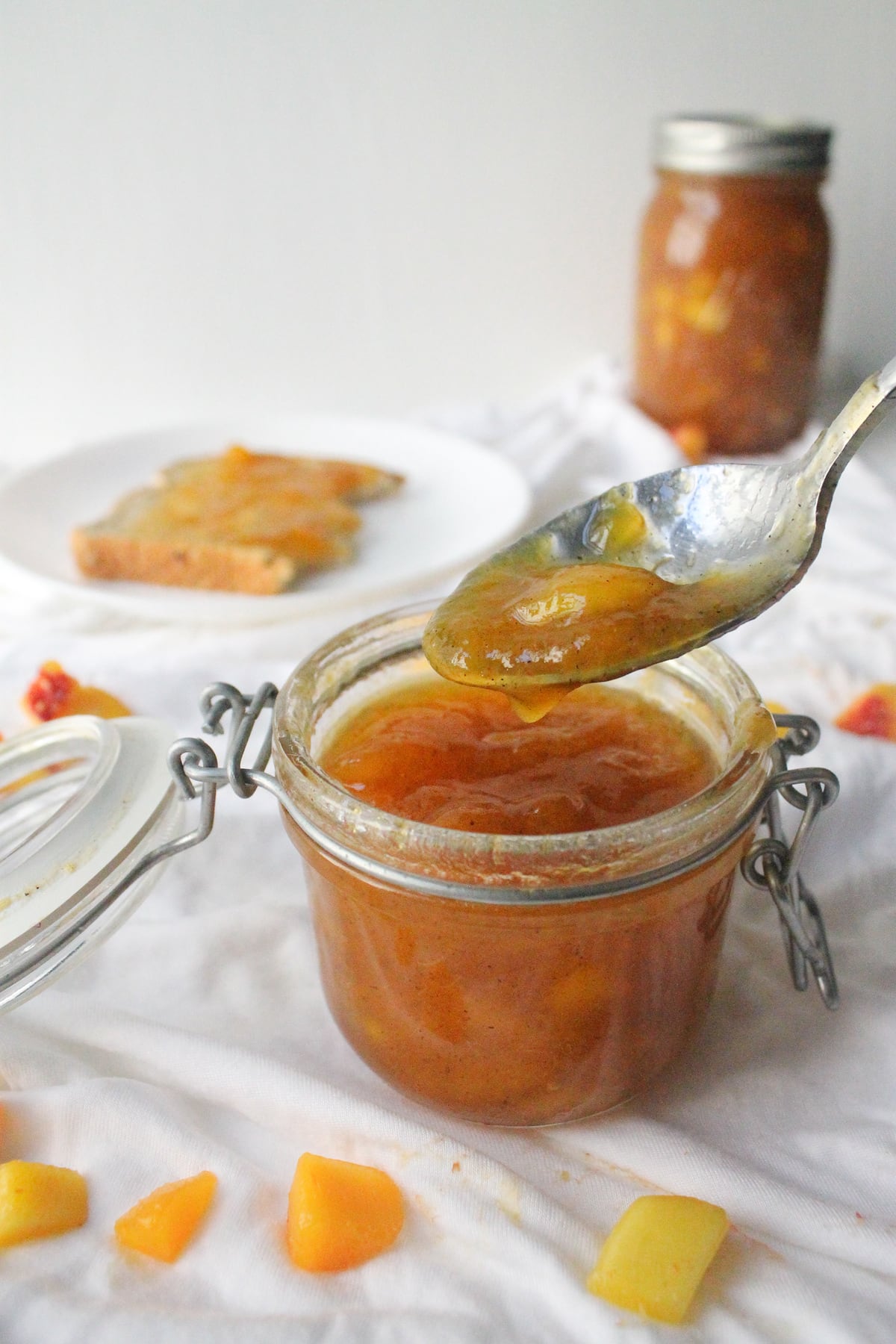 This peach cardamom jam only requires four ingredients, and it couldn't be more simple to make. All you have to do is peel and chop up the peaches, then throw everything together in a pot and let it cook!
I love to slather this jam on toast for breakfast, or even enjoy it with a big bowl of vanilla ice cream. The possibilities are truly endless.
Happy Baking, Everyone!
With all these ideas, I hope you have something fun to whip up in the kitchen this summer! I know I'm going to be baking far too much, and I'm so excited to bring even more recipes to you soon.
All that being said, let me know in the comments below: what's your favorite dessert to make during the summer?
You Might Also Like These Recipes