Is pastry school really worth it? When it comes to culinary school, you are going to hear a lot of mixed opinions. Many people will tell you that it's absolutely not worth the cost or time. However, while culinary school is not essential for success in the culinary industry, it can help pave the way for success.
When I decided that I wanted to switch careers and venture into the culinary industry, I faced a tough decision. Was going to pastry school necessary? Was it even worth it?
Before I get into this topic, I just want to mention that everything I share in this post is my personal opinion. Please take everything I say with a grain of salt (or don't take it at all—up to you). If you are considering going to pastry school, your situation will probably be different than mine, and that's ok! I just hope my experience will help give you some insight into what factors I thought about when making my decision.
My Pastry School Experience
I have been living in New York City for six years, so I knew that I wanted to find a great pastry school here in NYC. After looking online, I quickly found that the two best options were The International Culinary Center and The Institute of Culinary Education.
After touring the schools, I decided to go with The International Culinary Center. It's located in SoHo, and it offers both morning and evening programs. At the time, I was working a full-time, 9-5 job, so I wanted to go to pastry school at night. ICC offers a great evening program that runs Monday, Wednesday, and Friday from 5:30-10:30 pm for nine months, so I decided to go with that.
Some of my favorite desserts we made in pastry school
Analyze the Price
For me, one of the most important factors in deciding to go to pastry school was the price. The program that I did at ICC costs between $29,900-$34,900, and the daytime classes are a bit more expensive. Depending on where you live, the cost of pastry school might be a bit more or less.
While you can take out loans for most institutions, I would also recommend looking into scholarships and grants. ICC offers lots of scholarships, both merit-based and for military veterans.
If you do decide to take out loans, really consider what your hourly wage or salary is going to be once you graduate school. The average starting rate for a pastry cook in NYC is minimum wage ($15 per hour). Think about how long it would take you to pay off your loans, and factor that into your decision.
Overall, when it comes to the price, I would recommend assessing your current situation and deciding if pastry school is possible for you in the current moment. If it's not, try saving up for it for a year or two and then make it a reality.
What Are Your Career Goals?
Before jumping into pastry school, really think about what your career goals and plans are. Personally, I knew that I wanted to work in a restaurant or bakery, but I was coming from the corporate world. Since I had never worked in a professional kitchen, I knew it would be really challenging for me to get a job here in NYC.
I knew that by getting the pastry school degree, it would give me a leg up when looking for a job. I wanted to make sure that I knew how to do everything they would ask me to do in a job, and I wanted to have confidence while doing it. To me, that was the number one reason why pastry school was worth it. It gave me some hands-on experience in a kitchen with really talented chef instructors.
However, your situation might be different. If you're not switching careers, perhaps you have a bit more freedom to work your way up in the culinary industry. Or perhaps you're looking to work at the local bakery in your small town—pastry school is probably not worth it for that kind of job.
In NYC, a lot of bakeries and restaurants will offer unpaid internships for a few months that often lead to full-time positions. If you can live without a salary for a few months, this might be a good option for you! Since I had to keep working my 9-5 job, I knew I needed something like evening pastry school to make my career change a reality.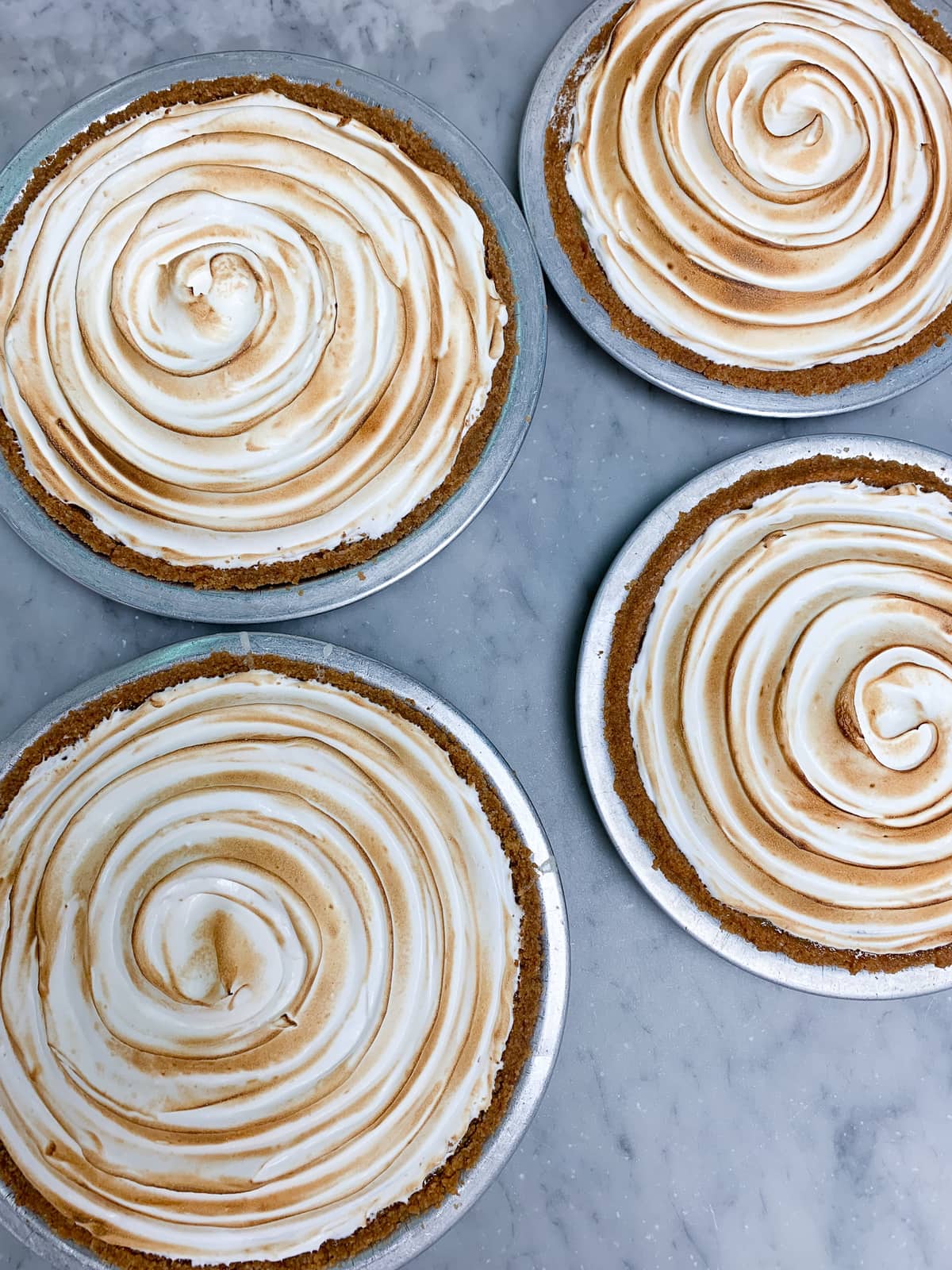 How cool is it that I get to make these for my job?
How Credible is the School?
Going into culinary school, I knew that ICC was highly regarded as one of the best culinary schools in the nation. It has some amazing and talented chef instructors, and I knew that having that degree on my resume would open up a lot of doors for me. Depending on wherever you live in the world and your career aspirations, determine how important it is to have that pastry school degree on your resume.
I knew that I wanted to work in a pretty high-end restaurant, so I knew that having the degree would be very beneficial for me. Because of that, I am very glad that I decided to go to school.
Consider the Reality of the Culinary Industry
Before going to pastry school, I think I was a bit naive about what working in this industry would be like. Working in a restaurant or bakery is a bit more intense than most people expect—unlike your traditional 9-5 job, you work nights and weekends, and you oftentimes work quite a bit of overtime.
Pastry school will teach you the skills that you need to know, but it will not prepare you for what the job is like day in and day out. Before you decide to go to pastry school, really make sure it's the career path you want to go on. For me, it's so rewarding to do what I love at work every day, but it comes with its challenges as well.
If pastry is what you are passionate about, I would say go for it. Life is honestly too short to not do what makes you happy. If pastry and baking is your life passion, find a way to make it work and go after it.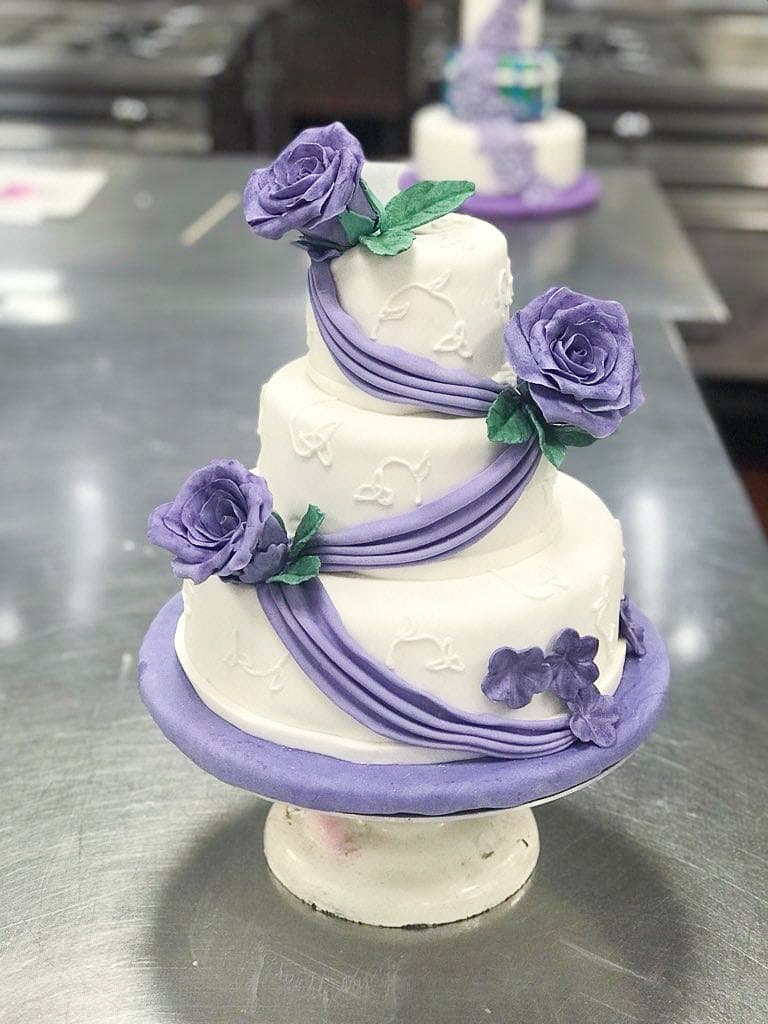 Still find it hard to believe that I made this in pastry school!
Final Thoughts
I'm sorry that there is not an easy answer to this question! When it comes down to it, this decision is a personal one that you have to make for yourself. Looking back, I am very grateful that I went to pastry school. It has opened up so many doors for me, and I absolutely would not be working my current job without it.
In case you are interested, I also have a Youtube video that goes into this topic in more detail. Check it out below, and let me know what you think!
If you enjoyed this post, you would probably like my pastry school recap series. I share everything that we learned at ICC, as well as some mouth-watering pictures to inspire you to get in the kitchen.
Are you considering going to pastry school? Let me know in the comments below!