When it comes to baking, there are some pantry essentials I would recommend to always keep on hand. Find out what you should keep stocked in your kitchen!
When I first really started getting into baking, I was a bit overwhelmed by how much I had to buy. From ingredients to tools, everything started to add up, and my kitchen became this chaotic, cluttered mess.
But, I promise it doesn't have to be that way! If you enjoy baking in your spare time at home, you can keep all the ingredients you need on hand and stay organized. To help you out, here is a list of the top baking pantry essentials I would recommend having to bake everything you can possibly dream of.
All-Purpose Flour
I'm going to be honest with you here: I'd say about 80% of the recipes I make use all-purpose flour. Because of that, I always make sure I have some on hand at all times. All-purpose is perfect for most recipes, including biscuits, cake, muffins, and more.
While at the store, keep in mind that all-purpose flour and self-rising flour are not the same thing! Self-rising flour already has leaveners added to it, while all-purpose flour does not. I don't buy self-rising flour often, and it is not quite as common in recipes as all-purpose flour.
If you're looking to take your baking to the next level, these would be the other kinds of flour that I would pick up:
Cake Flour — with a lower protein content than AP flour, cake flour is perfect for, well, cakes
Bread Flour — with a higher protein content than AP flour, bread flour produces more gluten, which you want when making bread
Almond Flour — though not technically flour, almond flour is essential to have on hand when making something like macarons (and it's gluten-free!)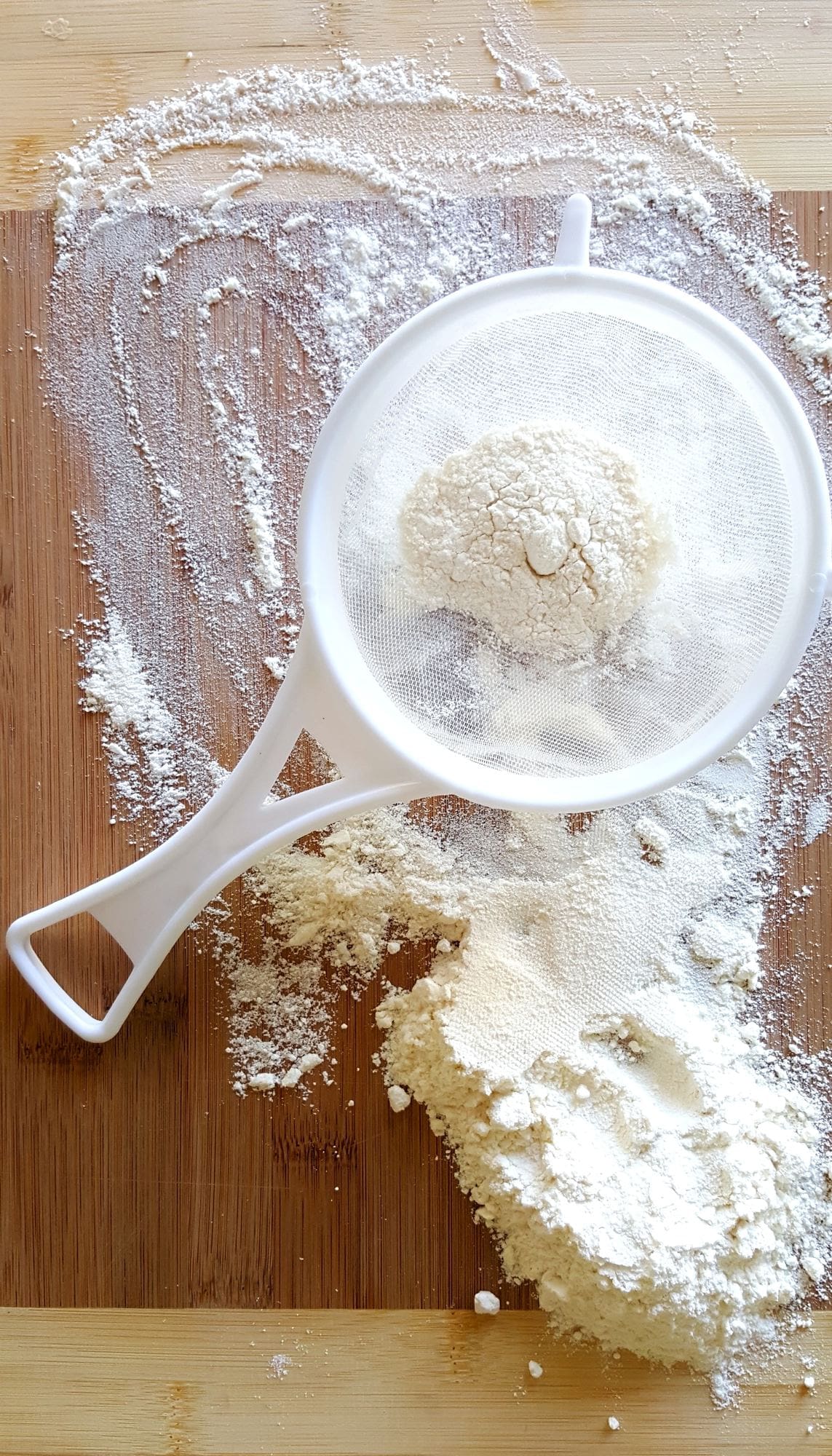 Photo by Vlad Kutepov on Unsplash
Granulated Sugar
When it comes to baking, granulated sugar is so widely used that most recipes will just call for 'sugar.' Granulated sugar keeps baked goods moist, and it also makes the finished product more tender. Plus, it makes everything sweeter, which we love!
Powdered Sugar
Powdered sugar (also known as confectioners' sugar) has a much finer consistency than granulated sugar, and it is perfect for glazes or icing. You will sometimes see powdered sugar also referred to as 10x sugar. Since this sugar has a tendency to clump, I usually prefer to sift it before using it in a recipe.
Light Brown Sugar
So much sugar, right? While you can find both light and dark brown sugar, I find myself using light brown sugar more often. Brown sugar gets its color and flavor from a small amount of molasses, and I think it really deepens the flavor of a recipe. Outside of baking, you can also use light brown sugar for marinades or sauces.
Unsalted Butter
For a long time, I didn't think twice about what kind of butter I used in my baking. But, I'm here to tell you now: unsalted butter is the way to go.
By using unsalted butter, you can control the amount of salt in a recipe and add more if you need it. If you use salted butter, you lose the ability to control that amount, and it can alter the flavor of a recipe. As a general rule of thumb, if a recipe calls for just butter, I would opt for the unsalted variety.
Eggs
As an ingredient, eggs are so versatile. You can use the whites to make thick, fluffy meringues, while you can use the yolks to make custards and ice creams. Eggs are present in almost all baking recipes, so make sure you have a carton in your fridge at all times.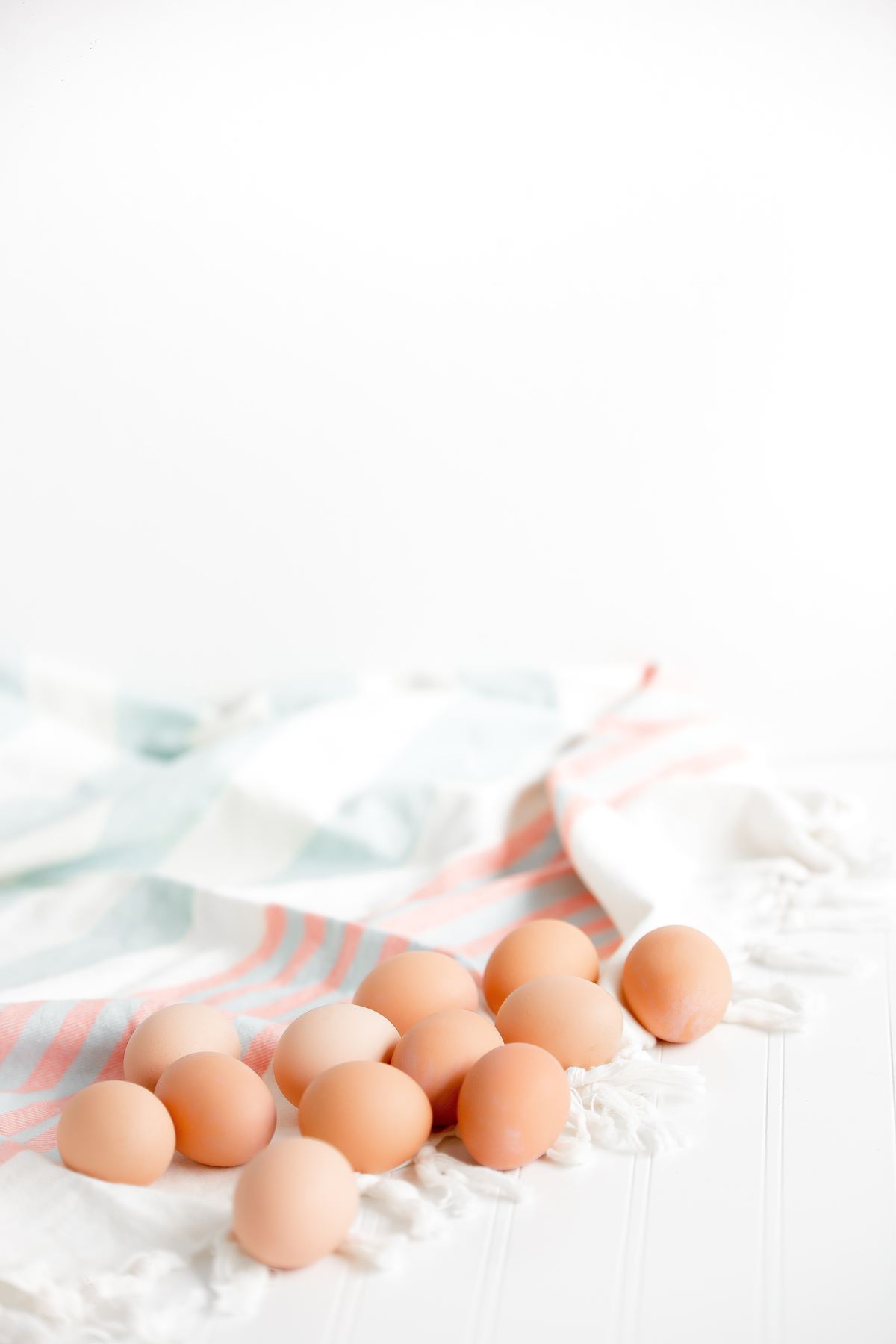 Photo by Heather Ford on Unsplash
Baking Powder
There is nothing more frustrating than starting a recipe and realizing halfway through you're out of baking powder. Just keep some stocked at all times, and I promise you it will prevent future heartbreak.
Baking powder is a complete leavener (meaning it contains both baking soda and an acid), so it's very common in lots of baking recipes. As a chemical leavener, it releases carbon dioxide and causes the mixture to rise.
If you're interested in learning the difference between baking powder and baking soda, make sure you check out our Baking Soda vs. Baking Powder article!
Baking Soda
Though not quite as common as baking powder, baking soda is a crucial part of lots of recipes. Unlike baking powder, baking soda needs an acid to react with (such as buttermilk or lemon juice). Some recipes will also call for both baking powder and baking soda, so it's a great staple to have in your pantry.
Vanilla Extract
Though it can get a bit expensive, vanilla extract is a must-have when it comes to baking. And make sure you get pure vanilla extract—we don't tolerate any of that imitation vanilla around here.
Vanilla extract enhances the flavor of other ingredients in a recipe, therefore making the recipe taste complete. Leave it out at your own risk!
Baking Chocolate
Unlike the chocolate you will find in the candy aisles, baking chocolate is typically unsweetened. You can find different types of baking chocolate, including semisweet and bittersweet, so make sure to note which type you need for a particular recipe.
Besides baking chocolate, I typically like to have a bag of chocolate chips on hand. These are great for everything from chocolate chip cookies to muffins!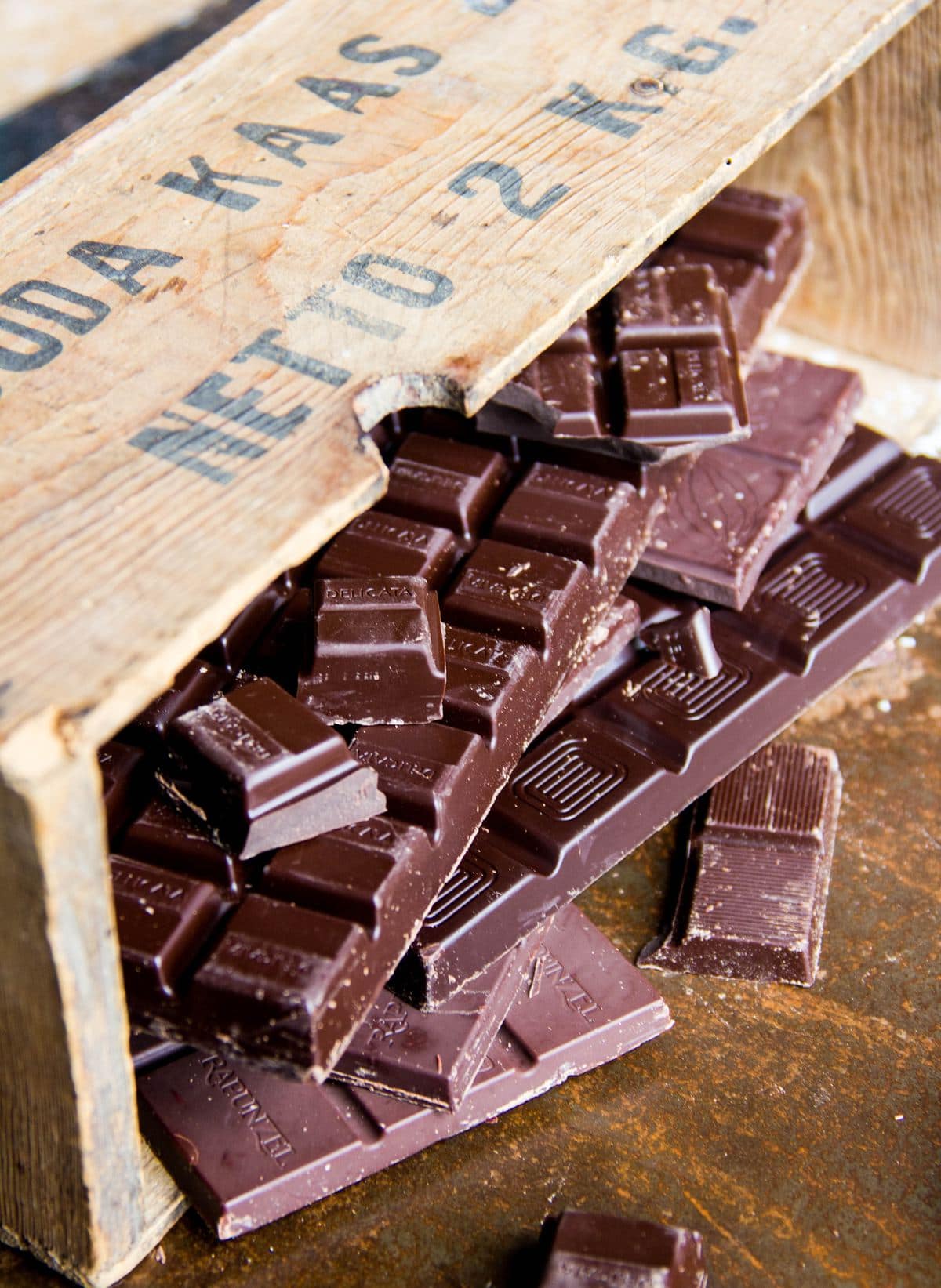 Photo by Simone van der Koelen on Unsplash
Cocoa Powder
When it comes to cocoa powder, I recommend sticking with unsweetened cocoa powder. It adds a delicious chocolate flavor to everything from cakes to cookies, and you can add the sweetness in with other ingredients. Plus, you can use it to make delicious smoothies like this 3-Ingredient Chocolate Banana Smoothie!
Cornstarch
While you won't find cornstarch in too many recipes, it is a hard ingredient to replace. Plus, it will last for a long time, so I recommend just keeping it in your pantry for when you need it. Cornstarch works as a thickener and a binder in recipes, and you have to mix it with a liquid to make a slurry before adding it into what you are making.
Spices
Spices last for what feels like forever, and they pack a punch in your recipes. Some of my favorites to have on hand are cinnamon, nutmeg, cardamom, ginger, and pumpkin pie spice.
Honey
Last but not least, I like to keep honey in my pantry. It is a great substitute for sugar if you're making a healthier recipe, and it's also good to have for making savory recipes and different drinks.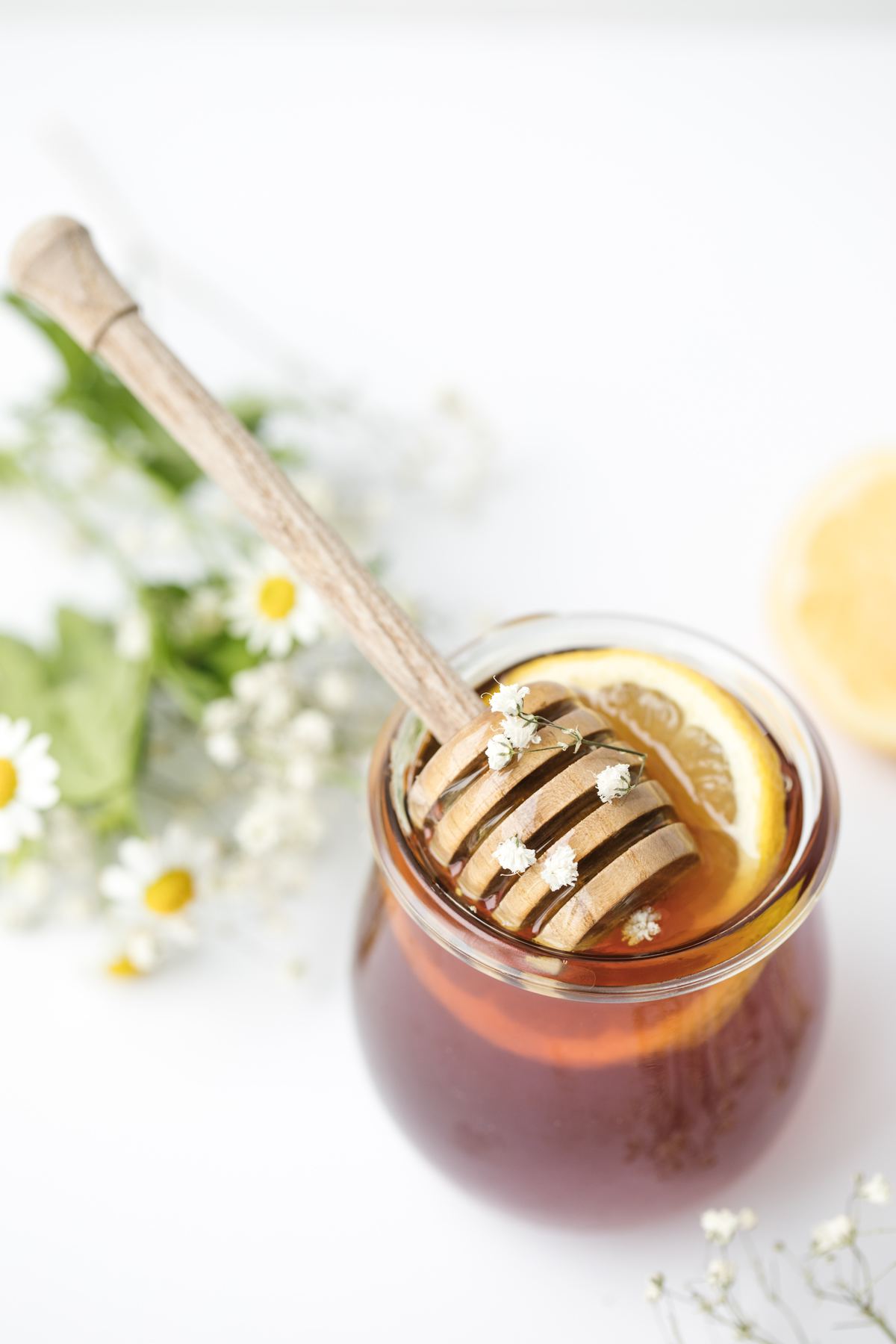 Photo by Heather Barnes on Unsplash